GET Stock

Quotes


Mulayam blames BJP, RSS for violent clashes in Meerut; assures action
<p>Taking a strong note of the clash in Meerut, Samajwadi Party chief Mulayam Singh Yadav on Sunday alleged that BJP and RSS were trying to orchestrate riots in the state, and assured that strict action will be taken against those responsible.</p>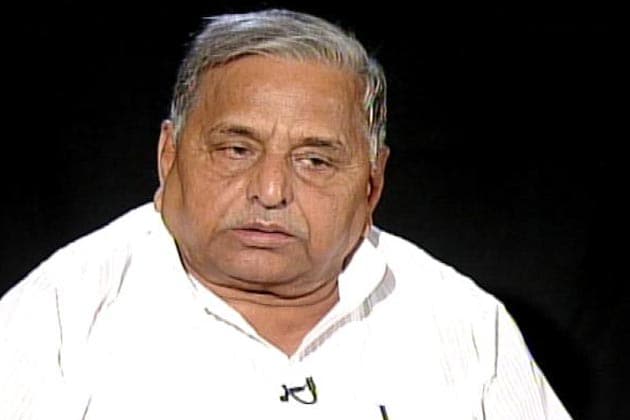 <p>Taking a strong note of the clash in Meerut, Samajwadi Party chief Mulayam Singh Yadav on Sunday alleged that BJP and RSS were trying to orchestrate riots in the state, and assured that strict action will be taken against those responsible.</p>
Taking a strong note of the clash in Meerut, Samajwadi Party chief Mulayam Singh Yadav on Sunday alleged that BJP and RSS were trying to orchestrate riots in the state, and assured that strict action will be taken against those responsible.
The former UP Chief Minister said that those responsible for the clashes will not be spared even if they are part of the administration. "Whatever happened in Meerut is unfortunate... strict action will be taken by the government against those trying to vitiate communal atmosphere of the state. Those (officer) found lax or involved in it will face strict action," Yadav said while addressing function at a college.
At least 20 people, including security personnel, were on Sunday injured and a number of government vehicles damaged in a clash between villagers and police over holding a Mahapanchayat in Khera village in Meerut defying ban orders.
The Mahapanchayat was called by BJP MLA Sangeet Som's brother Sagar Som against slapping of National Security Act on the MLA in connection with the Muzaffarnagar riots.
Alleging that communal forces are "becoming aggressive again", Yadav said that they will be taken care of by the government as his party always believed in secularism and curbed nefarious designs of such forces.
"The SP government did not give permission for '84 kosi yatra' to maintain law and order and to curb communal forces, which wanted to flare up the situation. BJP and RSS are trying to orchestrate riots in the state. We will firmly deal with them," he said.
On Muzaffarnagar riots, Yadav said that SP government was trying to ensure justice to the victims. Advocating reservation for Muslims in government jobs, Yadav said that his government would do the needful in this regard and "will ensure that the community gets its right".
Also Watch
Read full article