GET Stock

Quotes


Mumbai Film Festival Diary 2014: On day 5, comedians talk about social media's cool new generation of stars in Alia and Parineeti
Bill Nighy and Andrew Scott's 'Pride' was the pick of the day; alternately funny and soul-stirring.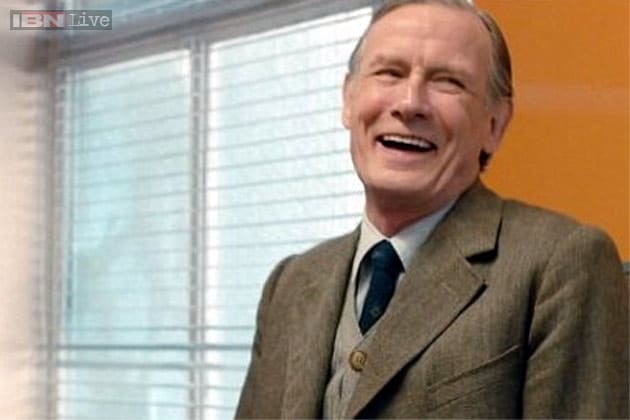 Bill Nighy and Andrew Scott's 'Pride' was the pick of the day; alternately funny and soul-stirring.
Mumbai: The past few years, whenever I've attended the Mumbai Film Festival, I've watched most of my films on the weekends. Sundays, in particular, are extremely crowded, because there are many who buy a pass specifically for that day.
This was evident to me at 1 am on Saturday when I staggered home after a long day at the festival and attempted to book my films for Sunday, only to find out that everything I wanted to watch was already booked out.
Crafting a movie-watching schedule is a bit of an art form, by the way. Festival regulars discuss their picks in much the same manner as alpha-males at the gym how much they're benching, or how many sets they've been doing. Knowing the schedule back-to-front makes you the person everybody comes to for advice - the cinephile equivalent of the American high-school jock.
Either way, I ended up attending the festival only for a few hours on Sunday, because my idea is to catch up on all the films I am yet to see on Monday and Tuesday, once the office-going crowd leaves the festival to us jobless film lovers again. I started the day by attending the Film Companion discussion on 'Social Media and the changing narrative' hosted by Anupama Chopra. Thankfully, unlike the disastrous Catherine Deneuve-Deepika Padukone Master Class, this one was well-lit and far more interesting to watch.
The guests included stand-up comedians Rohan Joshi and Tanmay Bhat of comedy collective All India Bakchod, and Arunabh Kumar of Qtiyapa: The Viral Fever. In stark contrast to every panel discussion at this festival so far, the conversations being had were engaging and peppered with wit. Bhat and Joshi spoke at length about how social media had made the new generation of stars - such as Alia Bhatt, Arjun Kapoor, and Parineeti Chopra, all of whom featured in their excellent Genius Of The Year video - far more accessible. "I'm not kidding, all we had to do was send these guys a direct message on Twitter and their response was, 'Sure, I'm in, tell me when and where.' I'm not kidding," said Joshi. "It helps you skip past the PR machinery and discover who they really are, as people."
Meanwhile, Kumar spoke about their recent video that featured Shah Rukh Khan, the hilarious Barely Speaking with Arnub (a desi version of 'Between Two Ferns') and revealed that this had been arranged by YouTube as part of the promotions for 'Happy New Year'. Chopra then asked the natural follow-up question: are they not afraid of being co-opted by the system and becoming part of the same "PR machinery" that they routinely side-step? "Well, yes, that is a big concern," admitted Bhat. "But we are quite adamant about creative control and don't have any problems saying 'no'. Plus, the sanctity of our channel is the most important thing for us."
Choice snobbery
An interesting thing that's happened this year is that the general opinion about the quality of films being screened has been changing quite dramatically for the positive. Before the festival started, there were only a few films that people seemed to be really excited about - 'Boyhood', 'Mommy', 'A Girl Walks Home Alone At Night', and 'Party Girl' were the most common names I heard from people then. Now, five days in, a new set of names has emerged - 'Schimbare', 'Clownwise', 'Gett, The Trial of Viviane Amsalem' (which I now regret missing), 'Killa', 'Corn Island', 'Pride' - that people are raving about.
A conversation between three acquaintances and myself took place on one of the stairways at Cinemax. An outside observer could be forgiven for thinking that there were four people talking to themselves, who simply happened to be standing next to each other.
That conversation spurred me to end the day by watching 'Pride' at Chandan cinema. Screened at the Director's Fortnight at this year's Cannes Film Festival (where it won the Queer Palm award), it tells the story of the UK's gay and lesbian movement and its unlikely association with the British miners' strike in 1984. Directed by Matthew Warchus, a British dramatist, 'Pride' is an unquestioningly solid film that benefits from a magnificent cast of Britain's finest, such as Bill Nighy, Imelda Staunton and Dominic West. Alternately funny and soul-stirring, it is one of those films that festival-goers may avoid because it isn't a foreign language film (and can thus be watched at any other time), but is one of the better films being shown nevertheless.
Pick of the day
'Pride', directed by Matthew Warchus (UK)
Quote of the day
"Dai! Your gays have arrived!"
- from 'Pride'
Also Watch
Read full article