Music review of Luck: An average score
The music has been composed by Salim-Suleiman.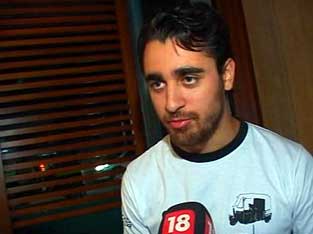 The music has been composed by Salim-Suleiman.
Last year Salim-Suleiman scored huge hits with Rab Ne Bana Di Jodi and Fashion. The two albums are still widely heard across channels and stations. Earlier this year they did have a release in 8X10 Tasveer - but that film had little scope for music. Luck is their first big album after Rab Ne Bana Di Jodi.
Luck starts on a high with the peppy title song. Sung by Sukhwinder and picturised on Sanjay Dutt. Nevertheless, it's extremely catchy and should be a treat on screen.
Shruti Kamal Haasan, who makes her acting debut with Luck takes over the mike with the English version of the title song.
For those of you who came in late, Shruti has a rock band of her own and often plays at live gigs. So quite expectedly there is an overbearing influence of rock throughout his number. Without messing around much with the original Shruti does an interesting job at this one.
Jee Le is another track that's pretty predictable in terms of sound. But works because of its catchy tune. Salim-Suleiman follow Pritam's style of Bollywood meets Western. And like Touch Me Touch Me (Race) or Crazy Kiya Re (Dhoom 2) it's fun while it lasts.
Anushka Manchanda doesn't leave much of a mark in Lagaa Le. It's got a run of the mill theme about living on the edge with lots and lots of fast beats adding to the tempo . The tune sadly just not catchy enough.
There's also the customary slow sufi number about redemption and regret. But Khudaya Ve deserves mention only for Salim Merchant's singing. Had it been sung by KK or Aatif, it would have got lost among their many similar sounding numbers.
Luck has only five songs (excluding remixes) with Aazma Luck emerging as a clear winner. Jee Le should also pick up with better promotion. Salim-Suleiman's average soundtrack goes with the thriller feel of the movie. But it's certainly a downer after Rab Ne Bana Di Jodi.
Verdict: 2.5/5
Get the best of News18 delivered to your inbox - subscribe to News18 Daybreak. Follow News18.com on Twitter, Instagram, Facebook, Telegram, TikTok and on YouTube, and stay in the know with what's happening in the world around you – in real time.
Read full article