Music Unites People, One Should Not Spoil it, Says Ustad Rashid Khan on TM Krishna Controversy
Krishna's concert was to be part of a two-day 'Dance and Music in the Park' festival at Nehru Park, Chanakyapuri, organised jointly by the Airports Authority of India (AAI) and the cultural body, SPIC-MACAY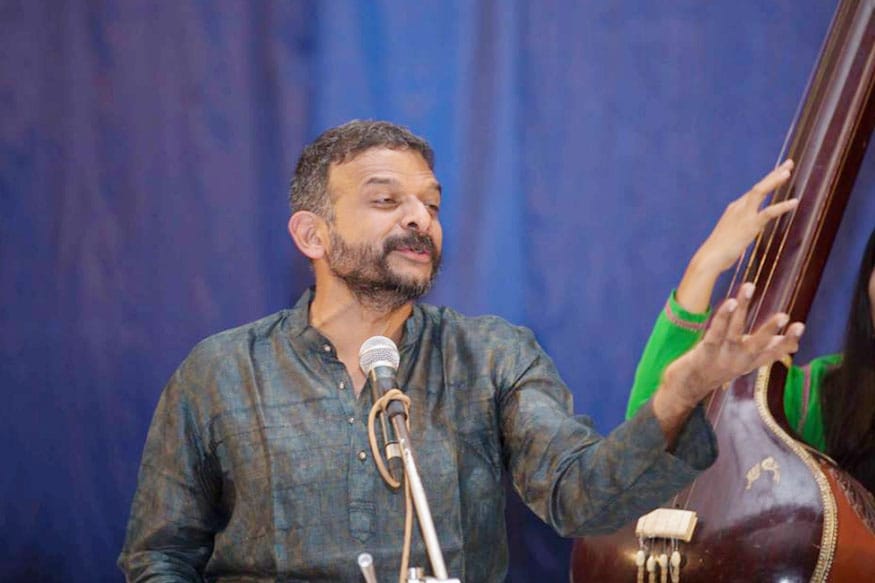 File photo of Carnatic musician TM Krishna.
Kolkata: The cancellation of Carnatic vocalist TM Krishna's concert in New Delhi was "unfortunate" and the government should look into it, musician Ustad Rashid Khan said on Thursday.
Krishna's concert was to be part of a two-day 'Dance and Music in the Park' festival at Nehru Park, Chanakyapuri, organised jointly by the Airports Authority of India (AAI) and the cultural body, SPIC-MACAY, but was on Thursday called off after Twitter trolls called the musician 'urban naxal' and 'anti-India'.
Speaking to News18, Khan said, "Such an attitude divides us. Music all about love, affection, brotherhood and it unites people. But I am personally not aware why exactly the show was cancelled. There should be more clarity in it.
Stating that he himself has performed at several government events, Khan claimed that he "never faced such issues". "One should not spoil the world of music," Khan added.
When asked whether he personally knows TM Krishna, he said, "Yes. I did a jugalbandi with him in Bengaluru three years ago. He is a good human being and a great singer."
'Shocked' by the AAI's decision to cancel Krishna's concert, Subhen Chatterjee, a percussionist and tabla player, said: "Each and every one must be allowed to express his or her own view."
On November 10, AAI had announced that Krishna will be performing at the event in a tweet. Several advertisements were also released in some newspapers of the city. Krishna had re-tweeted AAI's invitation on Monday, which triggered a spate of trolls who targeted the government body for sponsoring the concert.
The trolls accused AAI of using public funds to sponsor Krishna, who "sings about Jesus and Allah". He was also trolled for being "anti-India", "converted bigot" and an "Urban Naxal". Soon after, the hashtag #DisinviteTMKrishna started doing the rounds on Twitter.​
Get the best of News18 delivered to your inbox - subscribe to News18 Daybreak. Follow News18.com on Twitter, Instagram, Facebook, TikTok and on YouTube, and stay in the know with what's happening in the world around you – in real time.
| Edited by: Ahona Sengupta
Read full article