Narada Case: CBI Inquires Issues Fresh Summons For Iqbal Ahmed
Ahmed, who is presently admitted in a private nursing home after he complained of chest pain on June 16, was asked to appear 'personally' before them on June 27 at Nizam Palace in Kolkata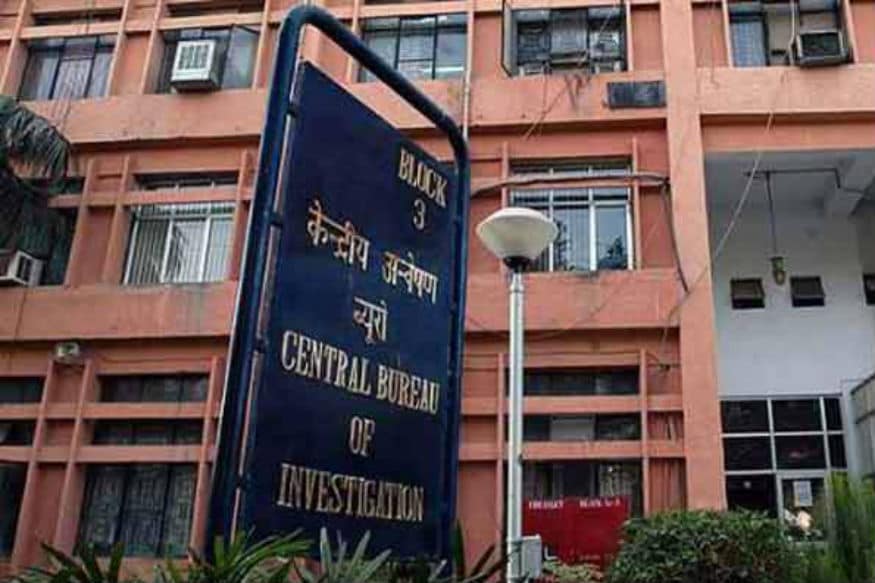 File photo of CBI headquarters in New Delhi. (PTI)
Kolkata: The CBI on Tuesday issued fresh summons to Trinamool Congress MLA and Deputy Mayor of Kolkata Municipal Corporation (KMC) Iqbal Ahmed in the Narada sting operation case.
Ahmed, who is presently admitted in a private nursing home after he complained of chest pain on June 16, was asked to appear 'personally' before them on June 27 at Nizam Palace in Kolkata.
Sources said, CBI officials got in touch with the hospital authorities and after inquiring about his heath have decided to send him the summons letter. "If he fails to appear before us then we will examine him in the hospital," CBI sources said.
On June 6, CBI summoned Iqbal Ahmed in the Narada case, wherein the MLA from Khanakul in Hooghly district, was seen accepting a bribe in the sting operation.
CBI officials claimed that they have found some evidence and figures which Ahmed needs to clarify.
Earlier, during examination, he denied taking any bribe from Narada News founder Mathew Samuel.
The sting operation was conducted by Narada news in West Bengal to expose the corrupt practices of ministers in the Mamata Banerjee government. The sting was conducted under the supervision of its (Narada News) founder Mathew Samuel for a period of two years.
Ahead of the 2016 Assembly elections in West Bengal, Narada news released videos of sting operations, which sent ripples across the political fraternity in the country.
Videos showed 13 TMC ministers and leaders accepting bribes in return for favours/misusing official positions.
Narada sting operation caused a major embarrassment to the state Chief Minister Mamata Banerjee because it came at a time when TMC was already under criticism from the opposition parties in Saradha chit-fund scam.
Mathew Samuel of Narada news formed a fictitious company and approached several TMC ministers asking them for favours in return of money. Those who were seen in the Narada sting tapes are Firhad Hakim, Mukul Rai, Saugata Roy, Kakoli Ghosh Dastidar, Sultan Ahmed, Subrata Mukherjee, Subhendu Adhikari, Sovan Chatterjee, TMC MP Aparupa Poddar, Madan Mitra, Iqbal Ahmed, Prasun Banerjee and H.M.S. Mirza.
On March 17, 2017, Calcutta High Court ordered a preliminary probe to be conducted by Central Bureau of Investigation (CBI) in the sting operation case. The court also directed the CBI to register an FIR against those who were involved in the case, if required.
On April 17, CBI has filed charge sheet against 13 and others TMC leaders in the Narada sting case. All of them were booked under Section 120 B of IPC (criminal conspiracy), Section 13 (2), 13 (1D) and Section of 7 of Prevention of Corruption Act.
Get the best of News18 delivered to your inbox - subscribe to News18 Daybreak. Follow News18.com on Twitter, Instagram, Facebook, Telegram, TikTok and on YouTube, and stay in the know with what's happening in the world around you – in real time.
| Edited by: Aditya Nair
Read full article