Narendra Modi to interact with people at tea shops on Feb 12
<p>With an aim to strengthen his bond with the people of Bihar, BJP Prime Ministerial candidate Narendra Modi will interact with people assembled at 36 tea shops across the state on Wednesday, party's state unit chief Mangal Pandey said on Monday.</p>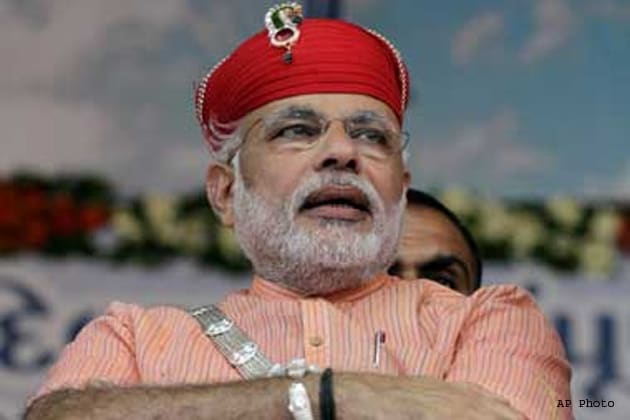 <p>With an aim to strengthen his bond with the people of Bihar, BJP Prime Ministerial candidate Narendra Modi will interact with people assembled at 36 tea shops across the state on Wednesday, party's state unit chief Mangal Pandey said on Monday.</p>
With an aim to strengthen his bond with the people of Bihar, BJP Prime Ministerial candidate Narendra Modi will interact with people assembled at 36 tea shops across the state on Wednesday, party's state unit chief Mangal Pandey said on Monday.
"Narendra Modi will be face to face with people assembled at 36 tea shops across Bihar through video-conferencing," Pandey said in a statement in Patna.
He said the programme has been christened as 'Chai per charcha' (discussion over tea).
The three-hour interactive session on February 12 will begin from 5 pm in the evening, he added.
Tea shops are favourite joints in Bihar for people to talk about politics. Besides, it would further highlight the humble background of the BJP PM pick, he said.
Out of 36 tea shops picked for the programme, 15 are in Patna. Rest are in Ara, Begusarai, Buxar, Bettiah and Darbhanga among others, party sources said.
"The programme aims to connect Narendra Modi with the weaker sections of the society," the Bihar BJP chief said.
Modi is scheduled to address a rally at Muzaffarpur on March 3.
Get the best of News18 delivered to your inbox - subscribe to News18 Daybreak. Follow News18.com on Twitter, Instagram, Facebook, Telegram, TikTok and on YouTube, and stay in the know with what's happening in the world around you – in real time.
Read full article