Lawyer at Forefront of Battle Against Section 377 Recalls Journey After SC Decriminalises Gay Sex
Even if the Supreme Court were to strike down Section 377, the fight would be far from over as the society will take its own time to come to terms with it.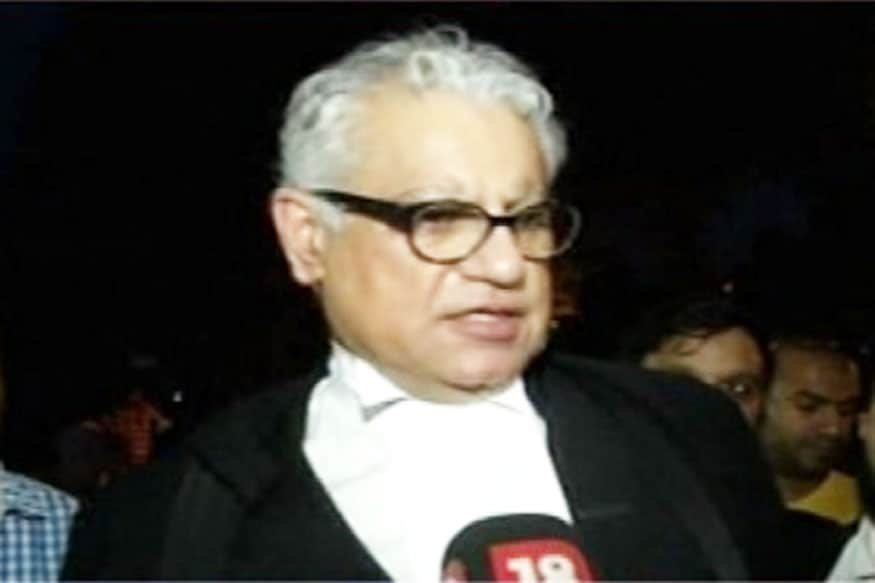 File photo of senior advocate Anand Grover.
New Delhi: On the day Supreme Court decriminalised gay sex between consenting adults, Anand Grover, who was representing petitioner Naz Foundation in the case, said he had no doubt in his mind that sooner or later, Section 377 of the Indian Penal Code (IPC) would be repealed.
Follow live updates for Supreme Court's verdict on Decriminalising gay sex today.
Speaking exclusively to News18, Grover recalled the 20-year-long struggle to decriminalise homosexuality.
"There has never been any doubt in my mind that the war would be won by us, even though the battle was lost from time to time," Grover said.
The fight actually started, Grover said, with a petition he had filed in the Bombay High Court to stop discrimination against HIV positive employees.
"Actually the battle started in 1998. In the lawyers' collective, we were doing a lot of work on HIV and we made big gains in a case of MX vs ZY. We made sure that a person who was HIV positive was actually recruited and there was no discrimination if the person was fit to do the job and had the necessary qualification. And because HIV was associated with 'gay sex', a lot of gay men started approaching us," he said.
Getting involved with the case brought Grover in touch with sordid tales of discrimination and he decided it was time to do something to attack the root cause of it all – Section 377. This brought him in touch with Naz Foundation, which was fighting a similar fight.
"There were a lot of cases of blackmail by police and dating partners. There were cases of electric therapy of trying to convert gay men to straight men. There was violence and blackmail even from family members. We wanted to find out why all this was happening and came to the conclusion that one of the major banes of the LGBTQI was section 377. Then we decided it had to go. We found that Naz Foundation in Delhi was also working on this. So we filed a petition through Naz Foundation in 2001," said Grover.
Initially, even getting the case heard in the courts was a struggle. He said, "In the beginning, the matter would be listed but never come up for hearing. I was in Mumbai then and didn't want to waste money since this was a pro-bono case. While we were struggling, the press became active. The media played an important role in trying to help people think differently. There was a time when we wouldn't find people to file a petition and today, people are lining up to file this petition."
The early years also revealed the differences within the LGBTQI community. "When we started, we got brickbats for not holding consultations with the community. After that, we had a community meeting of about 100 people from all over the country and they would decide. There were even some people who were hesitant about (supporting) it (the petition). For example, the lesbian community was earlier reluctant because 377 did not affect them directly. But these discussions helped and they eventually supported the petition," Grover said.
If the 2009 Delhi High Court judgment lifted the spirits of the LGBTQI community, the 2013 Supreme Court decision reversing that verdict tanked those same spirits. While the verdict led to disappointment, Grover and his team wasted no time in taking the next step.
"After the HC judgment, the spirits of the community were lifted. But after the SC reversed that judgment, those spirits went down. We immediately filed a curative petition, which was then referred to a Constitutional bench. We won a very big victory in 2009. The Delhi High Court's judgment was seminal because it was inclusive in its character and form. The language itself was liberating. Unfortunately, it was short lived because the Supreme Court in its wisdom went another way. By an unreasoned and flawed judgment, the Delhi HC judgment of Naz was set aside. But we knew we had to fight again. You can't give up just because there are setbacks. You can never lose if you have justice on your side - that was the motto that I went with. That kept us together. The Supreme Court then came out with two very important judgments. One was the NALSAR judgment, which held that transgenders had a right to gender identity. The second was the privacy judgment, which held that the state can't intervene in the private activities of consenting adults. After that, I was positive," said Grover.
Even if the Supreme Court were to strike down Section 377, the fight would be far from over. Grover said a lot more remains to be done. "All these judgments and processes reveal an injustice in society. This will raise further questions – why can gay men not get married? Similarly, are LGBTQI persons adequately represented in the private sector? If a private person discriminates against an LGBTQI person, they have no recourse in law. Many gay men complain of rape within the community, but if they complain under Section 377 then they are also implicated. When Nehru spoke of 'tryst with destiny', it was for all Indians – whether or not they were marginalised on the basis of sexuality, gender, religion or caste."
| Edited by: Ashutosh Tripathi
Read full article