NCP slams Maharashtra government for 'false' announcements on social media
The NCP leader was speaking during a discussion on the Devendra Fadnavis government's maiden budget.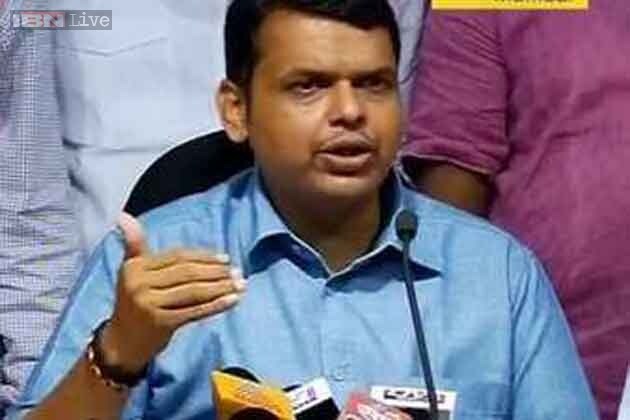 The NCP leader was speaking during a discussion on the Devendra Fadnavis government's maiden budget.
Mumbai: Criticising the Maharashtra government over its use of social media platform for making official announcements related to schemes and packages, NCP on Monday alleged that the state was fooling people through such "false" statements.
"There is a new trend emerging nowadays. Ministers have now started using social networking sites like Twitter to announce schemes and packages for farmers. For example, Eknath Khadse on Sunday tweeted about declaring a financial package for farmers, who lost crops due to unseasonal rains. This is an insult to the House, because such announcements should be made here," Leader of Opposition Dhananjay Munde said in the Legislative Council.
The NCP leader was speaking during a discussion on the Devendra Fadnavis government's maiden budget. "Do farmers use Twitter? Which farmer has a Twitter account and follows the account of ministers?," he asked. He also stated that the government needs to stop making announcements on Twitter.
"Devendra Fadnavis should stop making false claims on Twitter, because he is only fooling the people by making false announcements," Munde said. According to the estimates, farmers have suffered losses to the tune of Rs 4,800 crore due to drought conditions, but the government has only given Rs 4,000 crore as relief, he added.
"What about the remaining Rs 800 crore? Don't you want to give this amount because these farmers voted for you? Or don't you want them to survive?" he asked. Munde alleged that the government intends to give the contract of providing ready-made toilets to a single manufacturer from Gujarat.
"I say this with responsibility. The government wants to provide ready-made toilets only so that a single manufacturer from Gujarat can benefit," he said. He added that the government misled the people of the state by claiming that the industrial growth went down during the Congress-NCP regime.
"You have been saying that industrial growth has only gone down during our tenure. But in your budget speech, you say that to keep Maharashtra number one, you have launched the 'Make in Maharashtra' programme," he said.
He alleged that the BJP downgraded Maharashtra and insulted the people only for cheap political gains. "You have not allotted a single rupee for Dr Babasaheb Ambedkar memorial. (Union Minister) Prakash Javadekar had even held a press conference in Delhi saying all permissions to construct a memorial on Indu Mill land will be given. Then why no mention in the budget? Shiv Sena didn't even utter a word when there was no mention of Bal Thackeray's memorial in the budget speech," Munde said.
Get the best of News18 delivered to your inbox - subscribe to News18 Daybreak. Follow News18.com on Twitter, Instagram, Facebook, Telegram, TikTok and on YouTube, and stay in the know with what's happening in the world around you – in real time.
Read full article