GET Stock

Quotes


New Rules on Cattle Trade Will Leave Farmers Poorer: Karnataka Minister
The cost of rearing unproductive cattle could mean cattle doubling, making it difficult for farmers to take care of them, Byregowda said.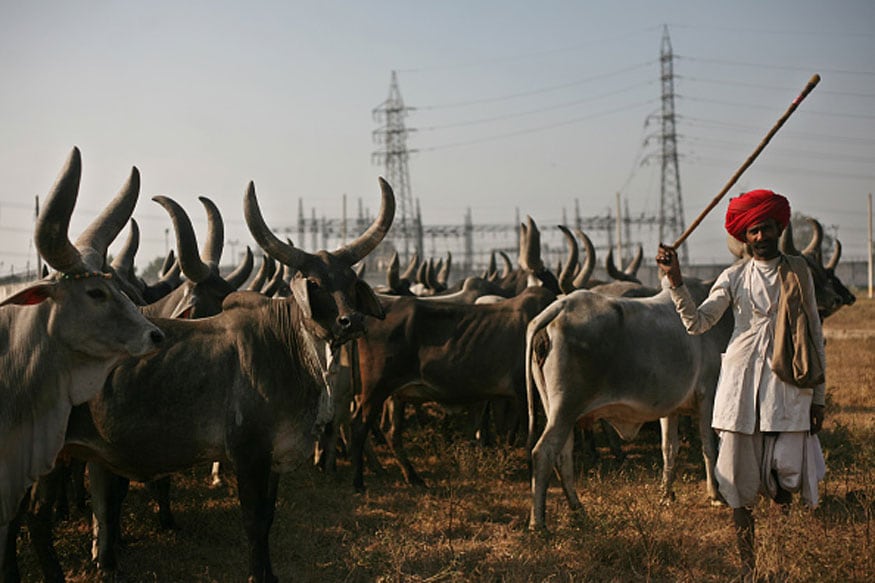 Picture for Representation. (Photo: Reuters)
Even as non-BJP-ruled states unite against the Centre's new rules against cattle slaughter, Karnataka Agriculture Minister Krishna Byre Gowda spoke to News18's Deepa Balakrishnan on how the new notification will hit farmers the most. The cost of rearing unproductive cattle could mean cattle doubling, making it difficult for farmers to take care of them, Byregowda said. Edited Excerpts:
Q: What exactly is the state's stand on the new notification that has come out from the ministry of environment?
A. Our chief minister is already on record saying that our government will examine the notification. Once that is done, we will decide on the further course of action. We're not sure if the government has thought this decision through. There are many challenges in enforcing the rule.
Q: How will this new notification affect farmers?
A. We are thinking about the farmers, which is why we have to see the notification through and through. Now, who will take care of the cows that were supposed to go to the market? Will the government set up camps where farmers can leave their cows? We can't put this burden on the farmers. They are, anyway, living on razor's edge. Also, the government must not think that farmers sell cows just for monetary benefits. Karnataka is largely a dairy milk-producing state. Now the revenue that farmers get from dairy activity itself is not enough. So with whatever little money they get by rearing cows, they take care of their families. On top of that, if you force them to take care of more cows or cattle which are not producing any milk, they would be in major trouble.
Q. And they were supplementing their income by selling some of these, like buffaloes, for slaughter as well?
A. I think farmers are not looking for revenue from selling cattle. They're more concerned about how many cows or cattle they can manage with their limited resources. They are only trying to reduce their risk by managing cows that are productive, either for ploughing purposes or for milking. Now, if the government wants to save cows, they should go for it. But they should make sure the farmers don't pay. Cows require space, water. The government must make sure that suitable provisions are made for the cows that are 'saved'.
Q. Will the Karnataka government also look to challenging this in a court of law?
A. We are still at the reviewing stage. We will decide on the course of action once we see the notification properly.
Q. One of your Cabinet colleagues said this is akin to forced conversion since you're forcing people to eat a certain thing and not eat a certain thing. Do you agree with that?
A. It may not be forced conversion as such. But in the court of law, this is going to be argued as a violation of basic fundamental rights. That is an argument that we will see happening in due course of time, in public as well as in the judicial space. I think we should have that argument, enforcing habits isn't a way of respecting human rights.
Q. It has been brought under the Prevention of Cruelty to Animals Act. Now, slaughter of chicken and goat may fall in that category. Is there something contradictory in the way this notification has been introduced?
A. It is possible that other animals may be added under this ban soon. If you ask me, every life is sacred. The way they've implemented the notification only shows BJP thinks something is to be kept on a higher pedestal and what not. This reflects BJP's mind set of stratified society of superiority and inferiority.
Also Watch
| Edited by: Swati Sharma
Read full article