New T-shirts have Jinnah worried about Pakistan!
Clothesmaker "Uth Oye" has launched the new line of sassy T-shirts.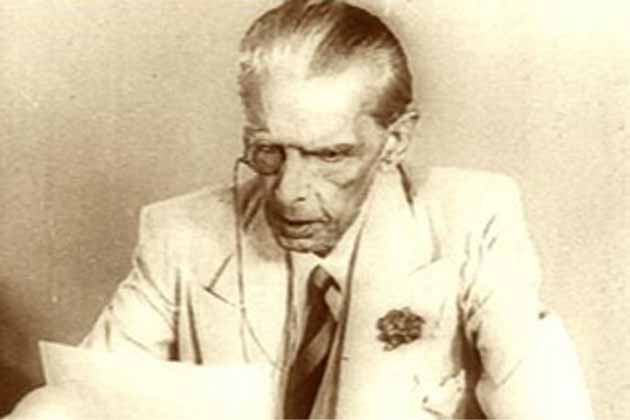 Clothesmaker "Uth Oye" has launched the new line of sassy T-shirts.
Islamabad: A new line of T-shirts, launched online just a few hours ago, has Founding Father of Pakistan Mohammed Ali Jinnah wondering: "Dude! Where's my country?"
"Ashton just lost his car. This poor guy lost a whole country to mediocre half-wits. Imagine his plight," reads the caption put out by Uth Oye, the makers of the T-shirt, on their Facebook page.
The caption refers to Ashton Kutcher, the star of the Hollywood film "Dude, Where's My Car?" which inspired the slogan on the T-shirts.
Uth Oye is not just another T-shirt making company. They describe themselves as "a socially conscious, cause-based design initiative" and "actively devise and fund sustainable projects within the educational, human rights, renewable energy and developmental sectors of Pakistan".
In the recent past, "the caused-based clothing company" has provided solar lamps in a village in Thar district, provided a computer laboratory in a girls school in Lahore, and joined forces to engineer a sustainable, long-term solution for people who had no access to piped gas.
Other interesting T-shirts in the "Lookbook 2011" series include "Man on the moon" and "Devolution".
The first one has an American looking dazed as he witnesses a Pakistani truck's landing on the moon; in the second there is mention of "politicians" bribing Charles Darwin for leaving them undocumented.
"Charles Darwin first recorded the appearance of these strange seemingly human creatures in the Galapagos Islands, but they bribed him into leaving them undocumented.
"They look and feel just like real human beings, but they have no heart. Or a soul. Or a conscience. Or a sense of humor," reads the caption.
The T-shirts have got a thumbs-up from Pakistanis. "I want all these Tees," wrote Maveen Zainab on Facebook.
Hammad Ali Hassan described the Tees as "mind blowing, absolutely awesome, different".
Get the best of News18 delivered to your inbox - subscribe to News18 Daybreak. Follow News18.com on Twitter, Instagram, Facebook, Telegram, TikTok and on YouTube, and stay in the know with what's happening in the world around you – in real time.
Read full article