GET Stock

Quotes


News Digest: India on The Cusp of 30-Year Cycle of Good Monsoons
Kashmir boys should carry laptops, not stones: Modi Breaking his silence on present situation of Kashmir, Prime Minster Narendra Modi today expressed his pain over the situation in valley and that those children should be holding school books, laptops and cricket batsand not stones, reports The Business Standard.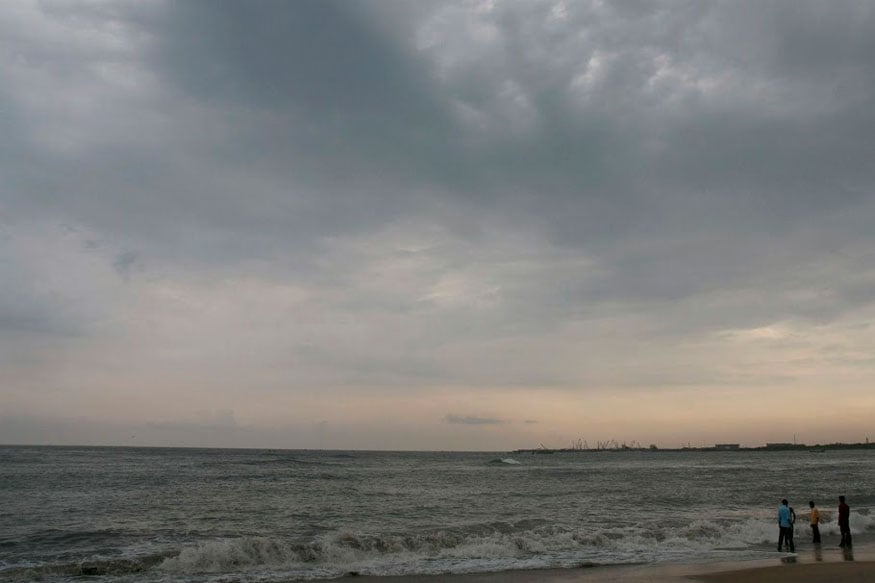 Representative Image
Here are some headlines from the daily newspapers:
1. India on the cusp of 30-year cycle of good monsoons
The bountiful southwest monsoon so far in 2016, which has been the best in the past few years, has many deeper implications apart from marking a change in pattern. If meteorologists are to be believed, the 'above normal' rains so far this year, could also signal a reversal of a regime of decreasing seasonal trend, which began about 30 years ago. However, this does not mean that all southwest monsoons henceforth would be normal or 'above normal', reports The Business Standard.
2.'Issue white paper on dengue'
Leader of the Opposition in the Legislative Assembly Vijender Gupta on Tuesday demanded that the Delhi government issue a white paper on dengue fever to inform the public about the disease, which is spreading rapidly in the Capital.
Mr. Gupta claimed that due to a sudden jump in cases of dengue, there was an atmosphere of fear.
The BJP leader added that there was a rush of patients suffering from different types of fevers in big hospitals such as LNJP Hospital, AIIMS, Safdarjung Hospital and RML Hospital
3. Trial run on Delhi Metro Heritage Line begins today
The Heritage Line of the Delhi Metro connecting ITO to Kashmere Gate will witness trial runs from Wednesday. By November, the corridor will be thrown open to public, reports The Hindu.
The Heritage Line will be completely underground, with seven stations in total. The corridor will be connecting areas such as Daryaganj, Delhi Gate and Red Fort with the city's business hub at Janpath. The Mandi House and Kashmere Gate stations will be the two interchange stations on the route.
4. L-G talking like Churchill, says AAP
Comparing Lieutenant-Governor Najeeb Jung to British Prime Minister Winston Churchill, who opposed India's Independence, Delhi Home Minister Satyendar Jain said that the L-G is talking like the Briton and doesn't have faith in democracy.
"Mr. Jung has never contested an election and is holding the top position without peoples' mandate. Mr. Churchill said that India cannot be given independence as the people cannot govern themselves. He is using the language of former Viceroys," Mr. Jain said.
A report in The Hindu said that the statement comes a day after the L-G sent an order to all Secretaries and heads of departments in the Delhi government asking for the files of all the decisions taken by the AAP government for which his approval wasn't sought in the past 18 months.
5. Students march for more hostels on university campus
"Why don't you sit in class and study instead of protesting on the streets?" yelled a student at a group of campaigners from the All India Students' Association (AISA) as they walked around Delhi University's North Campus voicing their demand for "a room of my own".
One of the student campaigners replied; "Forget about completing my course in three years…I will have to go home in three months as I cannot afford to pay such high rent in Delhi.", reports The Hindu.
6. 17 liquor shops added since AAP came to power 18 months ago, says BJP
Delhi BJP media-in-charge Praveen Shankar Kapoor on Tuesday alleged that the Aam Aadmi Party (AAP) government had "no intention" to curb the growing tendency of consuming alcohol or other drugs among the Capital's youth, reports The Hindu.
Mr. Kapoor said that since the Kejriwal government came to power 18 months ago, the number of liquor shops in Delhi had gone up from 368 to 385 with an average of a new one getting added every month.
The BJP leader said he had filed a RTI application with the Excise, Entertainment and Luxury Tax Department of Delhi, which deals with licenses for liquor shops, restaurants, pubs, night clubs and farmhouses serving liquor, to gather information about the licenses issued for serving liquor at such establishments in Delhi.
7. Maharashtra set to book Zakir Naik for hate speech
The government on Tuesday indicated it meant business by issuing an advisory to all states following PM's Narendra Modi call for action against cow vigilantism.
The home ministry advisory emphasises that though cow slaughter is a crime in most states, no person or group can take law into their own hands in the name of protecting cows as Section 39 of CrPC makes them liable to report such offences to the police or the nearest magistrate, reports The Times Of India.
8. Centre moots helmet rule for kids above 4

The government on Tues day introduced amendments to the Motor Vehicles Act in Lok Sabha proposing mandatory helmet for everyone above four years while exempting Sikhs wearing turban from the helmet rule, reports Dipak Dash.
The amendments also make it mandatory for car drivers to secure a child occupant below 14 years with a safety belt or a child restraint system and failing to do so would attract Rs 1,000 fine, reports The Times Of India.
9. All-Kashmir Brigade to Employ J&K Youth
The Centre is planning to have an all-Kashmiri brigade that will be stationed only in Jammu and Kashmir as a confidence-building measure for the state. The move will also provide employment to youths from the valley. To quell the simmering anger, the government may also propose visit by an all-party delegation to Srinagar after home minister Rajnath Singh makes a statement in the Rajya Sabha on Wednesday, reports The Economic Times.
10. Charter for men to boost gender equality
The Centre for Social Research (CSR) India on Tuesday unveiled an eight-point "Charter for Men on Preventing Violence Against Women" in an effort to catalyse a growing movement to dispel current gender norms, reports The Hindu.
With the aim to influence change across the Delhi-NCR region by urging the Prime Minister and Delhi Chief Minister to display the charter in all offices and locales, CSR hopes to initiate a movement through social media, interpersonal dialogue and electronic media to revitalise gender issues.
Read full article
Countdown To
Elections Results
To Assembly Elections 2018 Results