News18.com Daybreak | 41 Killed in Storm, 70% Voter Turnout In Karnataka & Other Stories You May Have Missed
Get a fresh dose of the news that matters, delivered directly to your inbox, every morning. The perfect way, to get you started and informed, for the day ahead.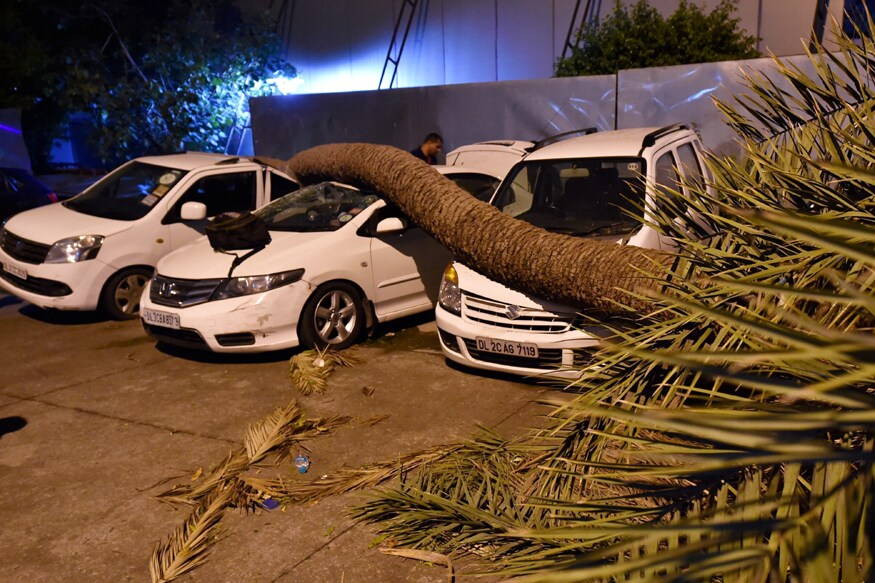 Representative image
In case you missed it
At least 41 persons were killed on Sunday when several storms struck across North Indian states. A storm that struck the Delhi-NCR region resulted in two deaths, 18 injuries, severe traffic disruptions with 70 flights being diverted and more than two dozen delayed flights while Metro services on three different lines were also hampered. 
The is the second major thunderstorm to hit North India
 in May with the last one killing at least 134 people.
The Election Commission 
recorded a 70 per cent voter turnout
 in Karnataka as voters tuned up in hordes to participate in the in the high-stakes Assembly elections on Saturday.
Battleground Karnataka:
 Read all the 
detailed and exclusive coverage
 of the Karnataka Assembly Elections 2018 here.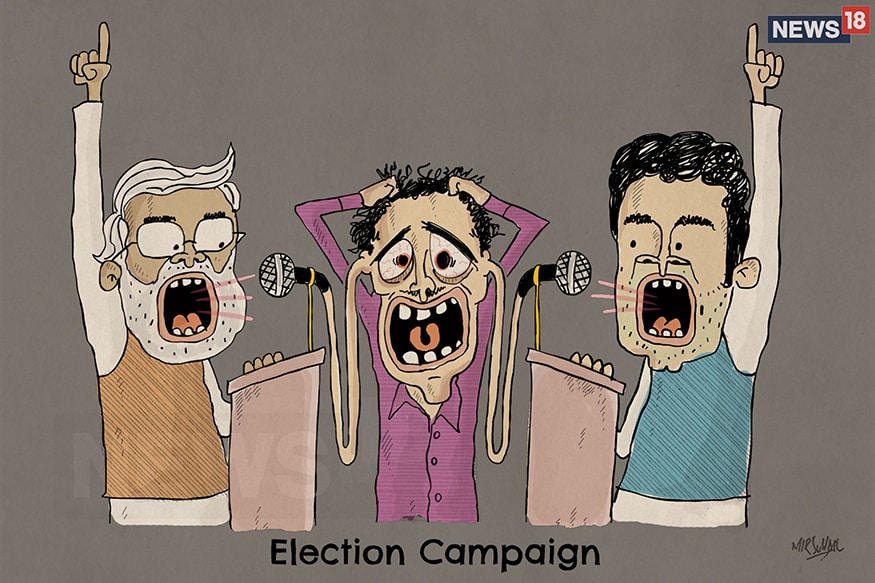 Most exit polls are predicting that Karnataka is heading towards a hung assembly with both the Congress and the BJP failing to get a clear majority. The exit polls are also divided about which out of the two – BJP and the Congress – would be the single largest party. While they may differ over the winner, 
all the exit polls suggest that JD(S) would play a vital role
 in the eventual state government no matter who  leads the government.
However, CM Siddharamaiah 
dismissed the exit polls as 'entertainment'
 while maintaining with confidence that his party shall retain power.
Here's a look at the 
history of the success of exit polls
 in past elections.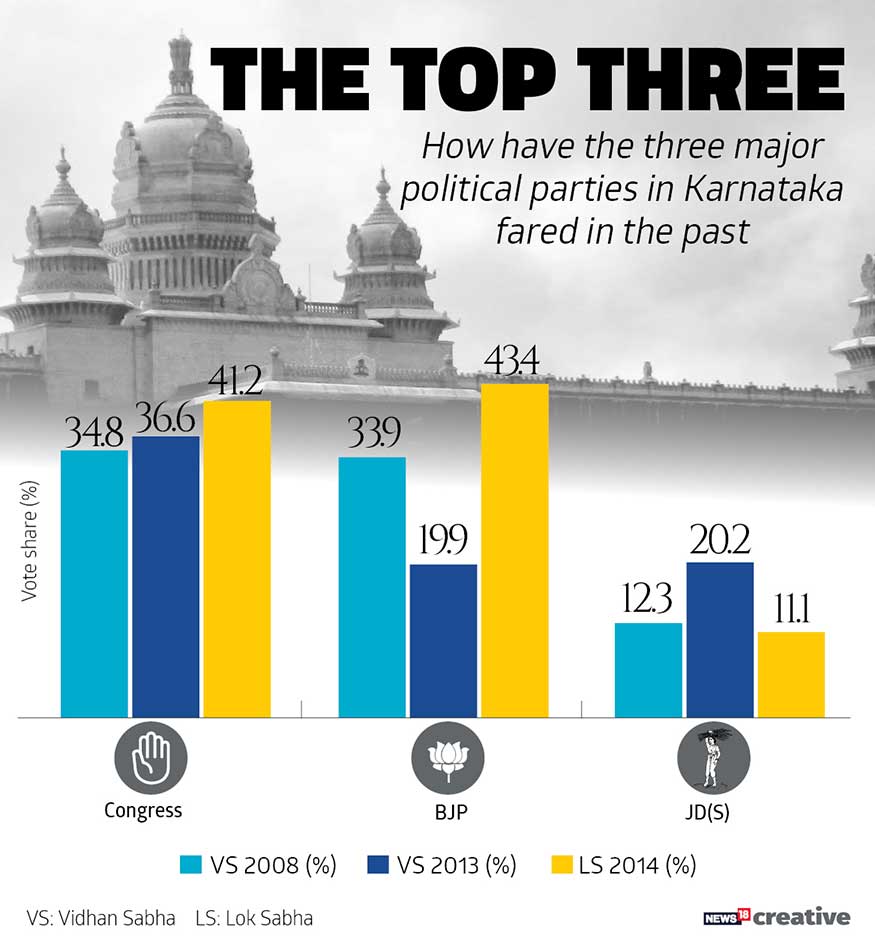 In a first-of-its-kind media interview on Friday, 
former Pakistan Prime Minister Nawaz Sharif questioned his country's policy
 to allow "non-state actors" to cross the border and "kill" people in Mumbai and criticised the apparent delay in the conclusion of the Mumbai attack trial. The Pakistan Army will hold a high-level meeting on Monday to discuss the "recent misleading media statement".
Two people lost their lives and several others were injured after violence erupted in several parts of Aurangabad in Maharashtra on Friday. Among the two dead, one is a 17-year-old boy. 
Disturbance started when two groups clashed in Shahganj area 
after a heated argument on Friday night. Soon, the clashes took a violent turn with hundreds of youth taking to streets and indulging in stone pelting and burning shops and vehicles.
Responding to a question at a press meet, Foreign Minister Vijay Gokhale said that Prime Minister Narendra Modi's 
visit to Nepal was decided soon after K P Sharma Oli's election as the prime minister
, amid speculation over its timing which coincides with the Karnataka assembly election. Gokhale said PM Modi had telephoned PM Oli, who was sworn to the post on February 15, to congratulate him and the visits were discussed then. The clarifications came in response to Congress's objections to the broadcast of Modi's temple visit in Nepal on the day of Karnataka polls, which, according to Congress leader Ashok Gahlot, is sending a 'message to Hindu' and also against the model code of conduct during elections.
A recent report by UNESCO has revealed
 that India witnessed the highest number of internet shutdowns in the world in 2017-18. People in South Asian countries experienced at least 97 instances of Internet shutdown, a barometer on freedom of press and expression, between May 2017 and April 2018, with India alone accounting for 82 such cases.
The wedding rituals of Tej Pratap Yadav and Aishwarya Rai were marred after a 
'food riot' broke out at the wedding,
 allegedly in response to a 'rumour' about better food being served to VIP guests at the wedding. Chaos ensued with 'frustrated' guests from the 200 dinner canopies reserved for 'general' guests, mostly RJD supporters, breaking the cordon of the VIP area and looting food and decoration items. Angry guests allegedly broke almost 2,000 plates after the designated catering company beat up the troublemakers with a sticks.
In addition, four guests 
returning from the wedding
 died in an accident after the SUV they were travelling in allegedly collided with a truck.
Footballer Mohamed Salah 
scored a record-breaking 32nd goal
 of the Premier League season on Sunday as the Liverpool star set a new mark for the most goals in a 38-game campaign.
In a shocking case of police inaction, a 60-year-old man 
was caught on tape molesting a minor girl
 inside a cinema theatre in Kerala on April 18 but despite video evidence, the police failed to act on it for 20 days. A complaint was filed with police but it was only when the video was accessed by the media that the police took any action in the matter.
On Sunday, the mother of the 10-year-old girl victim was arrested after detailed questioning. Police said the 
mother was aware that her child was being molested
 by the 60-year-old man.
In another incident, 
yet another vide has surfaced in Bihar
 of a girl being raped by young man while one his friends filmed the event. The video has gone viral and investigations are currently focussing identifying the accused. Only a fortnight ago, a similar video from Jehanabad had shocked the state. Even in that video a group of people were seen molesting and disrobing a minor girl on the street.
Walmart Inc said on Saturday that it 
may take India's Flipkart public in as early as four years
, detailing for the first time a potential listing timeline for Walmart's largest-ever acquisition. The retail giant announced earlier this week that it will pay $16 billion for a roughly 77 percent stake in Flipkart in what is the U.S. retail giant's largest-ever deal and a move to take on arch rival Amazon.com Inc in a key growth market.
Agree or disagree?
BJP leaders and ministers, who belong to the 'higher' castes, have been visiting Dalit households to dine with them. In doing so, they are responding to Prime Minister Narendra Modi's appeal to provide social respect to Dalits. 
But the caste samskara of some of the leaders reflects
 in how they go about carrying out such socio-political acts, which are largely criticised by print and electronic media.
Now that American retail giant Walmart has agreed to acquire a majority stake in India's biggest online retailer Flipkart, perhaps it is 
time for the government to take a long, hard look at its convoluted policy on foreign direct investment
 (FDI) in the retail sector. Walmart wants to become 77% owner of Flipkart by agreeing to pay $16 billion, essentially turning India's e-commerce market into a two horseplay with Amazon the only other serious contender with deep pockets. It is interesting to see that what Walmart will achieve through this acquisition is not just a vice-like grip over India's e-commerce but also a place in the online food and grocery retail.
On reel
It is a triangular contest in Karnataka. The fight is between the ruling Congress, the Bharatiya Janata Party and the Janata Dal (Secular). What has been the voter's behaviour over the years? Watch to find out how Karnataka has voted in the past.
https://youtu.be/GRMj12PleXA
(Get a fresh dose of the news that matters, delivered directly to your inbox, every morning. The perfect way, to get you started and informed, for the day ahead. Subscribe to News18 Daybreak here.)
Read full article
Countdown To
Elections Results
To Assembly Elections 2018 Results