News18.com Daybreak | A March to Remember and Other Stories You May Have Missed
Get a fresh dose of the news that matters, delivered directly to your inbox, every morning. The perfect way, to get you started and informed, for the day ahead.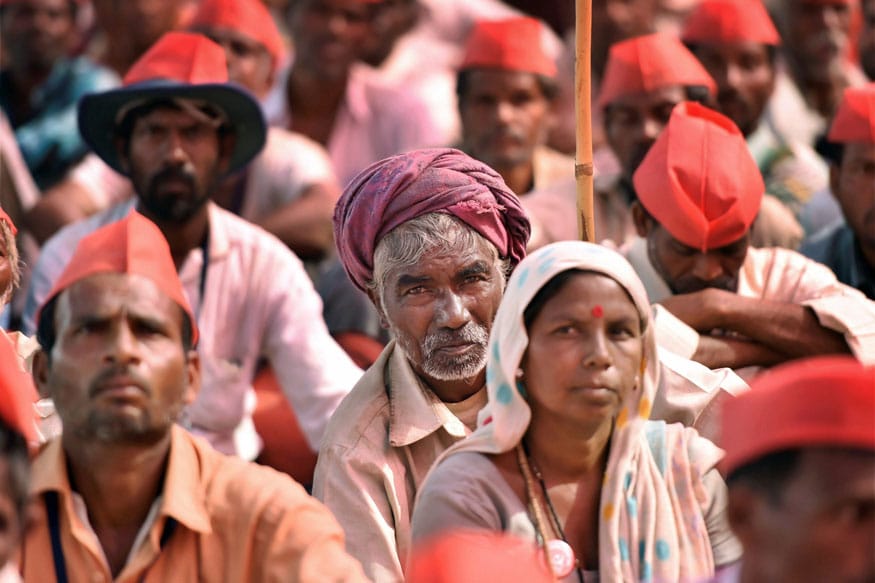 Farmers participate in a long march organised by All Indian Kisan Sabha (AIKS) at Azad Maidan in Mumbai. (Image: PTI)
The Maharashtra government accepted the demands of agitating farmers
, including their right to till forest land, as thousands of agriculturists converged at the Azad Maidan in Mumbai in a sea of red. Talking to reporters outside Vidhan Bhawan, Chief Minister Devendra Fadnavis said, "We have agreed to set up a committee to hand over forest land used for farming, to tribals and farmers."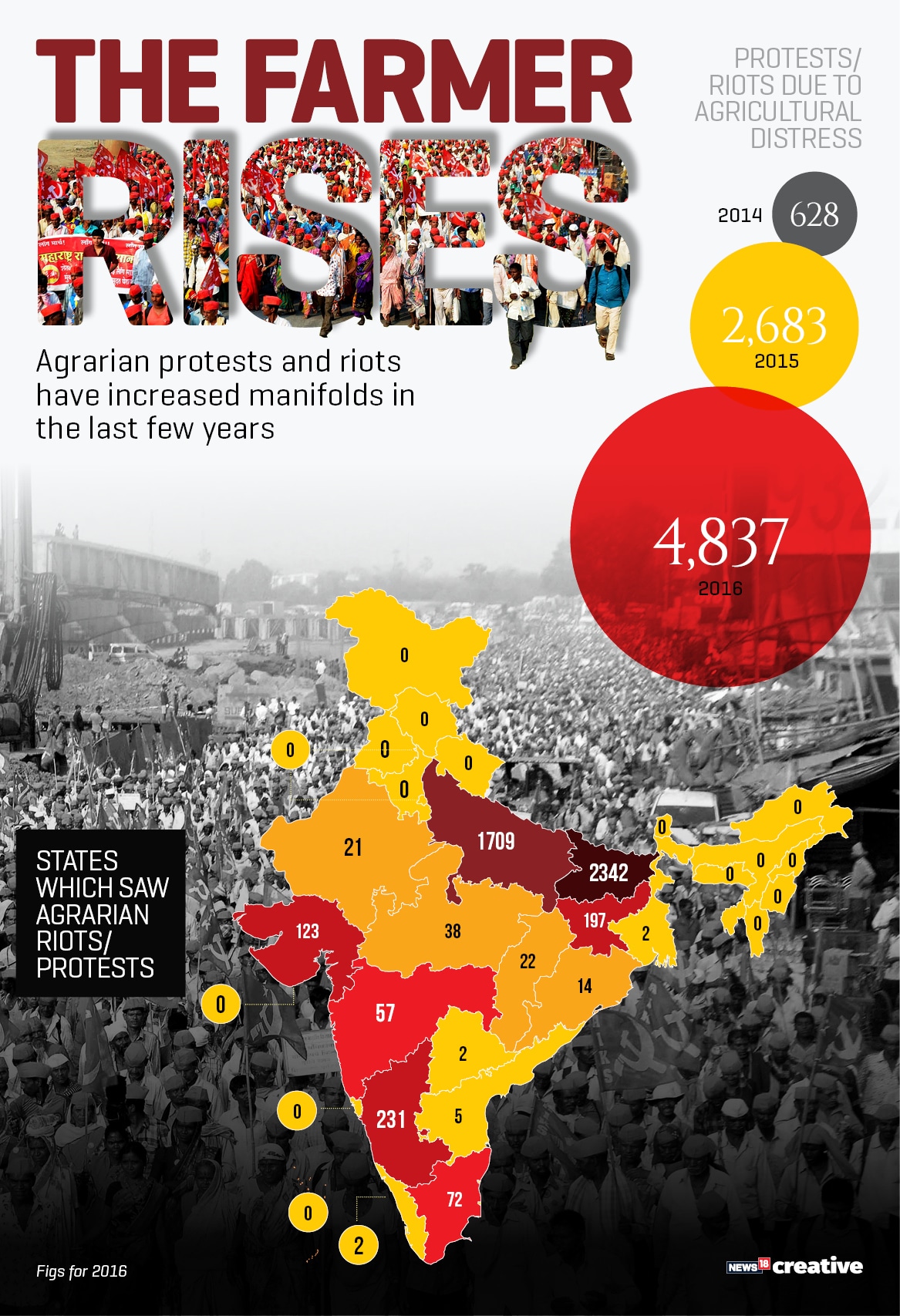 When over 50,000 farmers in Maharashtra marched towards Mumbai, they followed a man hailing from Kannur, which has turned out to be a great source of inspiration to the millions of Communists in the state. 
Meet Vijoo Krishnan, a former President of Jawaharlal Nehru University Students Union and a firebrand leader 
of the Students Federation of India who is now the Joint Secretary of All-India Kisan Sabha, the largest farmers' organisation in the country that led the 'Long March' from Nashik to Mumbai this week.
Many tribal leaders walked 180 km with the Maharashtra farmers. 
Here's why. 
A 48 year-old protester from Ganeshgaon in Tryambak Taluka had come to the protest march with a solar panel installed on his head to charge farmers' phones free of cost. 
Meet the heroes who fuelled the march. 
When over 30,000 farmers across Maharashtra started their walk from Nashik, they were perhaps not prepared to walk a stretch of over 180 kilometres, but they were ready. The hammer and sickle flag that thousands of them carried didn't get to become the symbol of their hardships and their resilience. 
It was their bare-feet, injured, blistered, bleeding and bandaged.

The ongoing protest by thousands of farmers in the heart of Mumbai may just be the beginning. For, leaders of farmers' associations in several states are planning to hold similar marches in their respective states — 
in the lead-up to a mega protest in the national capital in April. 
Hundreds of passengers were stranded across the country 
as dozens of flights were cancelled by IndiGo and GoAir after the regulator DGCA grounded 11 A320 Neo planes powered by Pratt & Whitney engines following a mid-air engine failure of an IndiGo plane earlier in the day in Ahmedabad.
India's first set of brand new planes for the prime minister, president and vice-president will be customised and be 
ready for use by early 2020.

The election of four members to the Rajya Sabha from Gujarat 
will not be as thrilling as last year when Congress' Ahmed Patel was elected to the Upper House in a fiercely fought battle. However, it will also not be a straightforward nomination of two candidates each from the BJP and Congress. For the four Rajya Sabha seats from Gujarat, a total of six candidates will be in the poll fray - three from the BJP, two from Congress and an Independent candidate supported by the Congress.
A trial court on Monday sent Karti Chidambaram, the son of former Union minister P Chidambaram, 
to 12-day judicial custody in the INX Media case. 
Karti will now be lodged at Tihar Jail till March 24 and his pleas for separate cell and home-cooked food were also denied. CBI Special Judge Sunil Rana in his order stuck to equal treatment of prisoners, denying the request for separate jail cell and washroom as it would lead to Karti being "treated differently than other accused persons".
Amid the Pakistan High Commission lodging complaints of harassment with the Indian Ministry of External Affairs, those who have served in the Islamic republic are saying that it was about time that Pakistan 
was given the same treatment that India deals with. 
​
Agree or disagree?
TDP chief and Andhra Pradesh chief minister 
Chandrababu Naidu has killed two birds in one stone. 
Firstly, he silenced his critics by withdrawing the ministers from the Modi government at the Centre, and then poured cold water over his main rival YSRCP chief Y S Jaganmohan Reddy's dreams of going with the BJP. Naidu knows what he does. He won't do anything without calculating the risks involved. Taking on the ally BJP and withdrawing the ministers, Naidu has not come as a surprise to anyone who understand the style of politics --"Telugu Bidda" practices.
In 2019, 
agriculture distress could be the nemesis of the BJP government
 at the Centre and in several other states, including Maharashtra. Firstly, the Narendra Modi government did a complete volte-face on the MS Swaminathan Commission recommendations. Secondly, it failed to ensure that farmers get Minimum Support Price (MSP) for pulses and oilseeds. And thirdly, it did not respond to farmers' demand of complete and unconditional loan waiver.
(Get a fresh dose of the news that matters, delivered directly to your inbox, every morning. The perfect way, to get you started and informed, for the day ahead. Subscribe to News18 Daybreak here.)
| Edited by: Ahona Sengupta
Read full article
Countdown To
Elections Results
To Assembly Elections 2018 Results