News18
»
Cricketnext
4-min read
News18.com Daybreak | Australia Ball Tampering Scandal and Other Stories You May Have Missed
Get a fresh dose of the news that matters, delivered directly to your inbox, every morning. The perfect way, to get you started and informed, for the day ahead.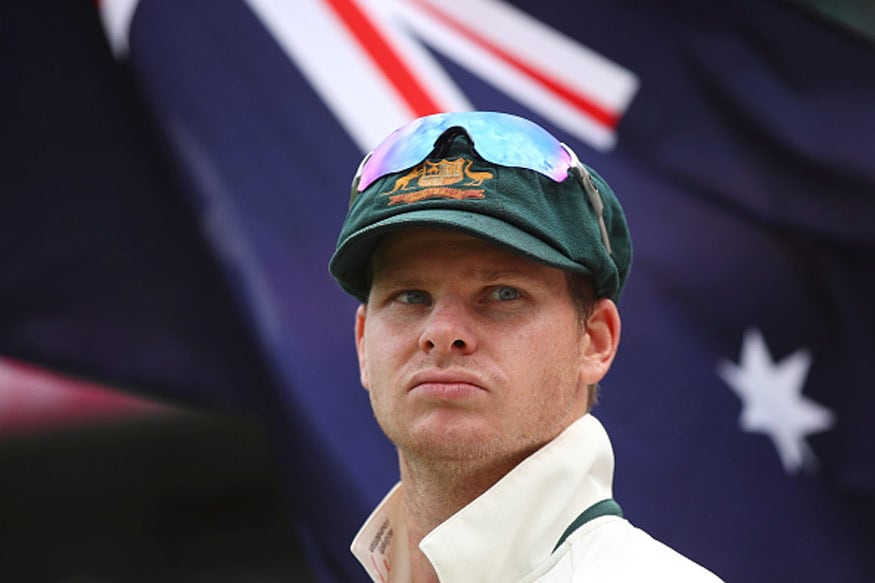 Steve Smith. (Getty Images)
In case you missed it
In what could be a major blow to Australia, captain Steve Smith and vice-captain David Warner could face life bans for their involvement in ball tampering.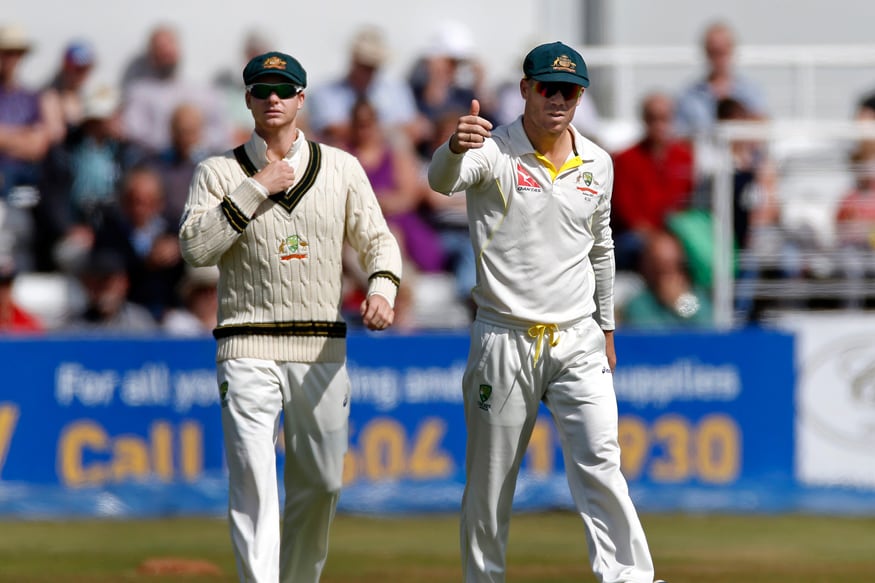 Barely six months after the state capital was rocked by the shocking gangrape of a civil service aspirant, the city was shamed yet again on Saturday as a college student was allegedly gang-raped by two men, including her ex-boyfriend. The police has arrested four.
A woman constable and a head constable of the Delhi Police have been suspended for allegedly snatching the camera of a photo-journalist during a protest march organised by JNU students.
Five police personnel were injured in West Bengal's Purulia district on Sunday after clashes broke out between two groups over a Ram Navami rally. At several places, armed processions were taken out to mark the occasion. State BJP president Dilip Ghosh was seen participating in one such rally with a sword and a mace in Kharagpur of West Midnapore district.
After suffering unexpected losses in Gorakhpur and Phulpur bypolls, BJP exacted its revenge on Mayawati when BSP candidate Bhimrao Ambedkar was defeated by the BJP nominee Anil Agarwal in a close contest. Stakes were high and the focus intense since it was not just about who wins the tenth seat, but more about how the SP-BSP alliance will perform having ousted BJP in the recently concluded Lok Sabha bypolls in the state.
A special NIA court in Kochi has sentenced a 29-year-old woman to seven years of rigorous imprisonment for helping in recruitment of Kerala youths to Islamic State (IS). It is the first ISIS recruitment case registered in Kerala.
With a division bench of the Delhi High Court restoring the membership of all 20 Aam Aadmi Party MLAs, citing a violation of the principle of natural justice, the sword of immediate by-elections is no longer hanging over Delhi government now. One of the earlier cases of disqualified being sought on account of holding a profit of case was that of Jaswant Singh who was a sitting member of Rajya Sabha, and was also appointed as Special Envoy of the Government of India on 12th June, 1998. Here's a list of politicians who suffered setback due to Office of Profit.
The protesters turned up for the indefinite hunger strike of Anna Hazare at the Ram Leela maidan, reminding many of us of the 2011 anti-graft agitation. The comparisons between the two public agitations were bound to happen. If compared to 2011's India against Corruption movement, the present agitation shows a shift from issues of the middle class to addressing agrarian distress. While the 2011 protest featured the anger of the middle class against the UPA regime, Friday's agitation had the farmers – distressed and hopeful of Anna's help – as the chief players in the movement.
There is nothing original, nothing surprising, nothing even remotely unpredictable in Hichki. This Rani Mukerji starrer about a teacher who employs unconventional methods to get through to her class of tough, rebellious kids is formula filmmaking to a T. Yet it's a testament to the winning performance of its leading lady that the film doesn't collapse under the weight of that predictability. Read Rajeev Masand's review of Hichki here.
Agree or disagree?
The constant glare of the media, the overbearing burden of expectations and the desire as a professional to succeed at any cost are all reasons that could help Steven Smith mount a defense, when probed in detail by the authorities. But is planning to tamper with the ball his biggest crime? There have been instances of ball tampering in the past and players have been sanctioned for their misdemeanor. What sets Smith's act apart is how he failed as a leader on Saturday. What was worse was the way he tried to move on from the incident in a matter-of-fact manner. Smith could have tampered the ball himself. He could have asked another senior player to try his luck. But to choose Cameron Bancroft, who hasn't even played 10 international matches, to carry out the dirty work shows Smith's immaturity.
The decision of the Delhi High Court reinstating 20 Aam Aadmi Party (AAP) leaders as members of the Delhi Assembly has been welcomed in Arvind Kejriwal's party. That's pretty natural. For a party which is gasping for breath and with its leader on an apology binge, such relief would for certain come as a whiff of fresh air. However, it's in the BJP circles that the decision is being welcomed, albeit quietly, as a relief. Given the background, the BJP for now can ill afford to enter into an electoral battle in Delhi without the guarantee of a victory. A reversal in the electoral fortune in the national capital and any gains for the Congress would have a magnifying effect on the perception about the political health of the two national parties.
On reel
In hundreds of 'Patthargarhi' villages, across several states in India, MPs, MLAs, police and state IDs like voter cards and Aadhaar aren't welcomed anymore. Why have these parallel governments emerged in central India and what is the phenomenon of 'Patthargarhi'? News18 travelled to Jharkhand, Odisha and MP to find the answers to these pressing questions in this web documentary.
https://www.youtube.com/watch?v=a9O2ZYwvNgg
Get the best of News18 delivered to your inbox - subscribe to News18 Daybreak. Follow News18.com on Twitter, Instagram, Facebook, Telegram, TikTok and on YouTube, and stay in the know with what's happening in the world around you – in real time.
| Edited by: Ahona Sengupta
Read full article