GET Stock

Quotes


News18.com Daybreak |Battle Royale For Tripura, Why Owaisi Is Right and Other Stories You May Have Missed
Get a fresh dose of the news that matters, delivered directly to your inbox, every morning. The perfect way, to get you started and informed, for the day ahead.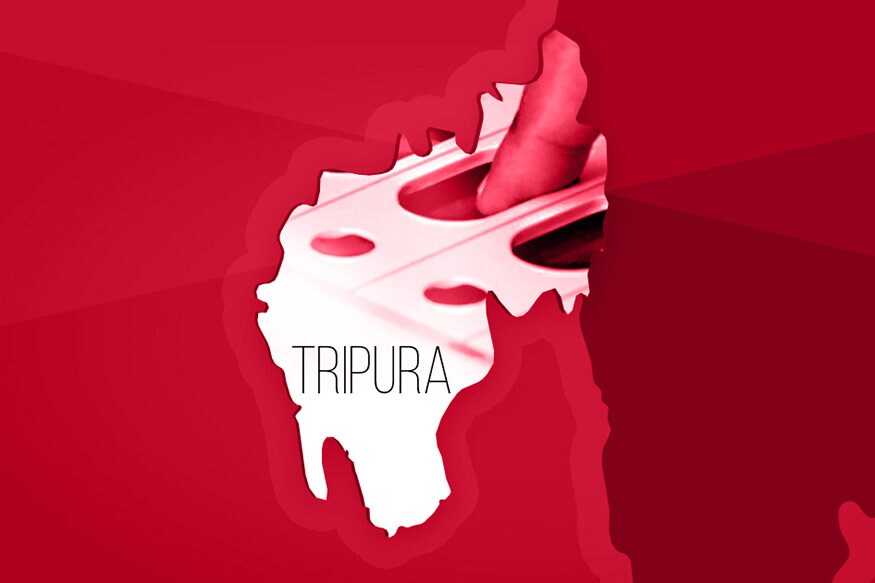 Representative Image. (News18 Creative)
The tiny state of Tripura on the North East corner of the country has largely remained out of the headlines. But this time, it is a battle royale in Tripura. It is the first state to see a direct Left Versus Right fight in the country. 
Here's a cheat sheet to understand Tripura, that's going to polls this week.

In a sharp reaction to Defence Minister Nirmala Sitharaman's warning, the Pakistan government 
has issued a statement to say they would
 "pay India in its own coin in case of any Indian misadventure".
As thousands prepare to celebrate Valentine's Day, the day of love, the one of its kind restaurant chain, Sheroes Hangout in Lucknow is 
gearing up to celebrate the engagement of a former employee — an acid attack survivor
 — at the eating joint that is famous for being run by acid attack survivors. Pramodini and Saroj would get engaged on February 14 at Sheores and preparations are in full swing at the restaurant as her former colleagues can hardly contain their excitement.
According to highly placed sources in the BJP, preliminary talks have taken place between select Sena leaders close to Uddhav Thackeray, and some Maharashtra BJP leaders. 
The aim is to convince the party to agree to an amicable seat sharing 
formula that will not hamper the interest of either parties.
Jammu and Kashmir Chief Minister Mehbooba Mufti gave an impassioned plea to the central government to initiate a dialogue with Pakistan to resolve the Kashmir dispute. Hours later, 
she even tweeted her defence of talks and said
, "Dialogue with Pakistan is necessary if we are to end the bloodshed. I know I will be labelled anti-national by news anchors tonight but that doesn't matter. The people of J&K are suffering. We have to talk because war is not an option."
While Cape Town in South Africa is being touted as the first major city in the modern era to face the threat of running out of water, 
Bengaluru is not far behind.
 Bengaluru is second in a list of 11 cities that are facing the imminent threat of running out of water based on an UN-backed study.
Telangana home minister Nayini Narasimha Reddy faced the wrath of people in Hanamkonda for rejecting the demand for reservation of the poorer sections in the Reddy community and deeming it unconstitutional. Incensed by his remark, people present in the audience 
started throwing water bottles at him
 and police had to form a ring on the stage to protect the minister. The minister, meanwhile, continued his speech amid the uproar.
The 
armed forces will get some much needed firepower
 soon as the Defence Acquisition Council approved the procurement of light machine guns, assault rifles and sniper rifles worth Rs 15,935 crore on a fast-track basis.
YSR Congress Party chief Jagan Mohan Reddy has announced that if BJP-led Central government 
does not fulfill the promise of granting Special Category Status
 to Andhra Pradesh, its member of parliament will resign in protest.
A transgender has written to President Ram Nath Kovind
 seeking mercy killing after being denied a job as a cabin crew member in Air India.
Vice-President M Venkaiah Naidu wants a new dress code for lawyers and judges for "independent India". He also 
advocated for making court orders and judgments available
 in regional languages too.
A Delhi court 
has framed conspiracy and other terror charges against Indian Mujahideen co-founder Yasin Bhatkal
 and his associate in a case related to the September 2008 serial blasts in Delhi that claimed 26 lives and left 135 people injured.
While Akshay Kumar starrer Padman is creating social awareness about sanitary napkins, a 21-year-old student from Kolkata is putting thought into practice. Sobhan Mukherjee, a first year MSc Geography student of Ashutosh College has been distributing sanitary napkins at pay and use toilets in South Kolkata since October 2017. 
Mukherjee is Kolkata's very own Padman. 
Bollywood, in its unique way, breaks countless hearts every year. On this Valentine's Day, don't worry if you're alone because there are a bunch of Bollywood characters who are going to spend the V day all by themselves. H
ow well do you know them? Take our quiz and find out.

Agree or disagree?
For TV news, Asaduddin Owaisi is a gift that keeps on giving. Another matter that almost nothing of what he says ever makes it to the newsprint. Today, he has said that those who died defending the terror attack on Sunjuwan military station in J&K were Kashmiris and Muslims. "I agree with Owaisi. 
Because sometimes, it is important to say what he said…
 It is important because today every Kashmiri is being projected as a stone-pelter and anti-national, even terrorist. By extension, every Muslim is being projected as an anti-national, never mind that most Muslims in the rest of India have little in common with those in Kashmir, except religion."
(Get a fresh dose of the news that matters, delivered directly to your inbox, every morning. The perfect way, to get you started and informed, for the day ahead. Subscribe to News18 Daybreak here.)
| Edited by: Puja Menon
Read full article