News18.com Daybreak | Blame Game Continues on Tuticorin Violence, Trump-Kim Meeting Called Off & Stories You May Have Missed
Get a fresh dose of the news that matters, delivered directly to your inbox, every morning. The perfect way, to get you started and informed, for the day ahead.
Chennai: DMK Working President M K Stalin being detained by the police personnel during a road-roko protest organised by the opposition parties in Chennai on Thursday. (Image: PTI)
In case you missed it
Police firing led to the death of another person in Tamil Nadu's Tuticorin, taking the death toll up to 13 as violence continued for the third day.
Chief Minister Palaniswami defended the police action against accusations of pre-planned violence against protesters. He took to Twitter, saying "When someone hits you, you naturally tend to defend yourselves."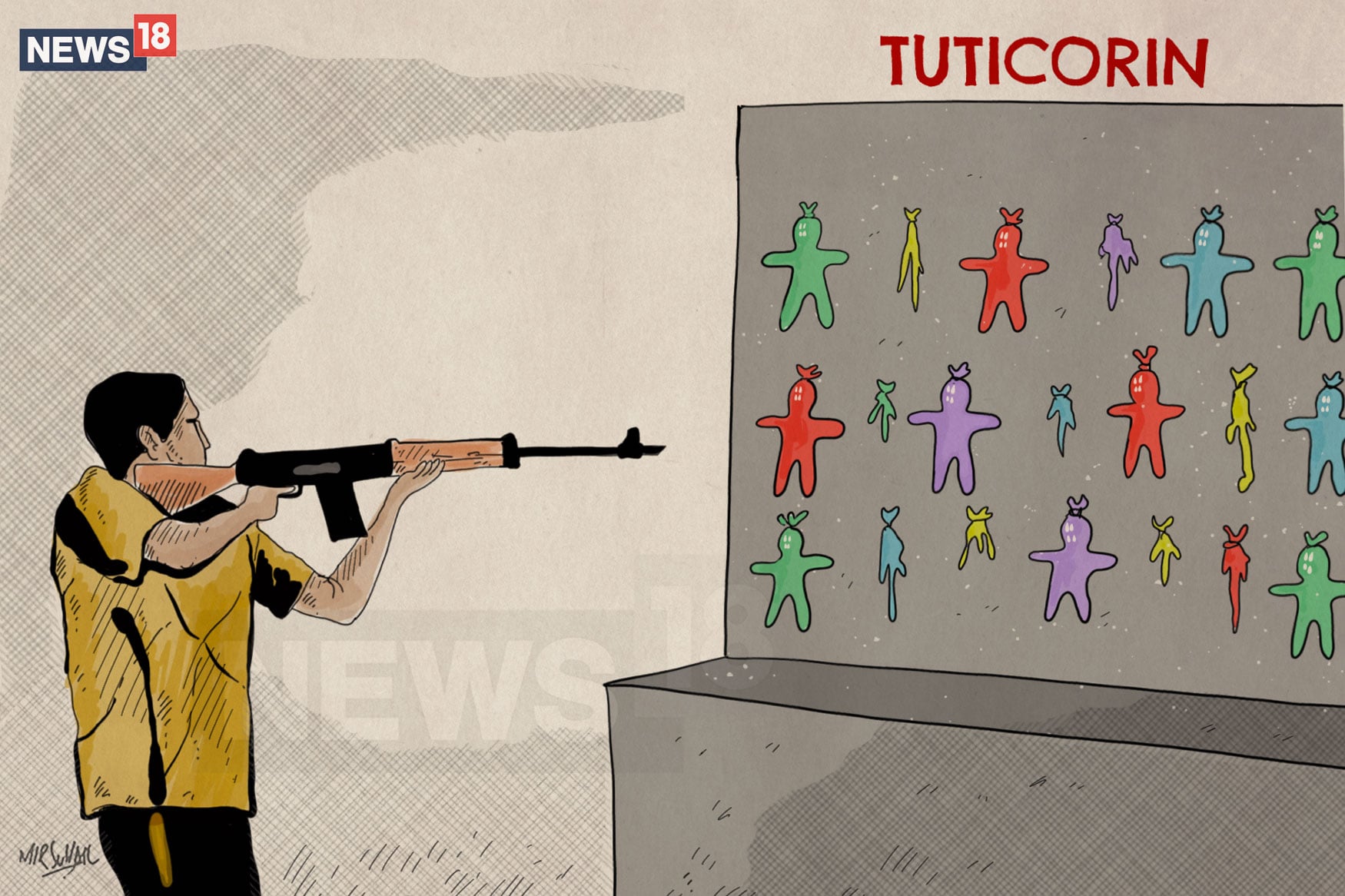 A 20-year-old BBA student was among those shot in the violence that unravelled over the last three days in Tuticorin. His family speaks about how the deceased was not actively taking part but had attended the anti-Sterlite protests on the 100th day, which turned out to be fatal.
Dravida Munnetra Kazhagam (DMK) working president MK Stalin was lifted by police officers and evicted from outside Tamil Nadu chief minister's office on Thursday after he sat on a protest against the Sterlite violence along with other party members. CM Palaniswami blamed his political rivals for the violence in Tuticorin that has led to 13 deaths so far, with the latest on Thursday. Cases have been registered against MK Stalin and actor-politician Kamal Haassan.
Read full coverage of the Tuticorin tragedy here.
Karnataka Deputy Chief Minister G Parameshwara on Thursday said that the Congress has not yet taken a decision on HD Kumaraswamy continuing as Chief Minister for a full five-year term.
Unexpected things are happening in Kashmir — the Centre announced a suspension of military operations popularly being referred to as the 'Ramzan Ceasefire'; there are strong rumours of the Centre holding talks with the Hurriyat leadership and the central government appointed interlocutor to Kashmir – Dineshwar Sharma – visited Makhdoom Sahib, a popular Sufi shrine, to pray for peace in the Valley. Read more on recent developments in Kashmir here.
In a shocking revelation, multiple women confirmed to being victims of sexual harassment by Hollywood actor Morgan Freeman. In all, 16 people spoke to CNN about Freeman as part of an exclusive investigation, eight of whom said they were victims of what some called harassment and others called inappropriate behaviour by Morgan Freeman. Read the complete exclusive report here.
US President Donald Trump on Thursday called off a planned historic summit with North Korean leader Kim Jong Un, even after North Korea followed through on a pledge to blow up tunnels at its nuclear test site. Trump called it "a missed opportunity" and said he still hoped to meet Kim someday.
There are more people in the country today who believe that Narendra Modi-led National Democratic Alliance (NDA) government does not merit another opportunity to govern India after the 2019 Lok Sabha election than those who think it deserves a second innings, an ABP News-CSDS Mood of the Nation survey has found. The survey has also predicted losses for the Bharatiya Janata Party (BJP) in Rajasthan and Madhya Pradesh, both of which are scheduled to go for assembly elections later this year.
Nipah Virus scare spread to Himachal Pradesh after the discovery of dead bats within the premises of a school in the state's Sirmaur district. Meanwhile, the virus took one more life in Kerala on Thursday, taking the total toll of people killed by the virus outbreak to 12. The Kerala governmnet had on Wednesday issued an advisory to tourists against travelling to four districts of Kozhikode, Malappuram, Waynad and Kannur.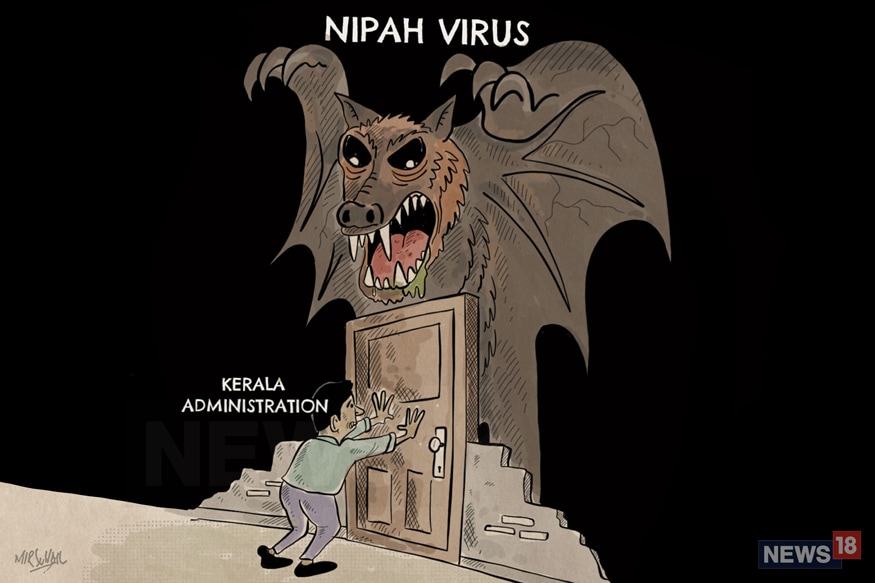 Karnataka chief minister HD Kumaraswamy's swearing-in ceremony at Vidhana Soudha may have seen a galaxy of non-BJP leaders, but not all guests seemed happy on the occasion. Among them was West Bengal chief minister Mamata Banerjee. The reason? TMC chief was allegedly asked by the Bengaluru police to "get off her car and walk a short distance" from the gate to the podium because of heavy flow of VVIP vehicles, several of them with full security detail.
In a horrifying video that has emerged on social media, two men are seen dragging a man through the streets of Chamrajpet in Bengaluru while mercilessly beating him up. The victim, Kaluram Bin Bachanram, 26, was allegedly beaten up after locals saw him interact with children in the area and suspected him to be a kidnapper. His hands were tied with rope and the victim was then was dragged on the road, following which a mob of local beat him up with cricket bats and rods. Watch the video here.
#FitnessChallenge became the latest hashtag to strike India's fancy after Union Minister Rajyavardhan Singh Rathore posted a video of him exercising on social media. Then came Indian cricket team captain Virat Kohli, who extended a fitness challenge to PM Modi himself, which was promptly accepted by him. Taking a cue, members of the opposition too decided to throw in a challenge, albeit of a different kind, for the Prime Minister. Congress president Rahul Gandhi challenged the Prime Minister to reduce fuel prices. He said the Congress will go on a nationwide agitation if the Prime Minister fails to do so and said he will wait for Modi's response. Congress's Randeep Surjewala and RJD's Tejashwi Yadav also joined the bandwagon of challengers. Read to find out more.
Pakistan's Information and Broadcasting Ministry has asked film exhibitors to not screen Indian films two days before and two weeks after Eid. The ministry, in its letter dated May 24, says that the move was in order to "revive and promote the local film industry in Pakistan" and that the restrictions would be in place around the period of Eid-ul-Fitr and Eid-ul-Azha.
Agree or disagree?
We are living in the 2018, where the idea of sexism in the kitchen being a system failure among the absolute highest in destroying the lives of women and empowering those of men has been established. Yet our little chunnu boy can come to us, pull our apron strings and say, "My grandmother cooked for me my entire life. My significant other probably will continue to do so. Look at this — is it not a case of sexism? Read to find out.
On reel
Bhakarwals, Kashmir's pastoral nomads have lived quietly in the shadow of the Kashmir conflict for the past 70 years. But the brutal rape and murder of an 8-year-old Bhakarwal girl by a Hindu man and his associates have pushed the community to the centre of media attention. This documentary explores the changing lives of the Bhakarwals as they deal with shrinking pastures and media glare.
(Get a fresh dose of the news that matters, delivered directly to your inbox, every morning. The perfect way, to get you started and informed, for the day ahead. Subscribe to News18 Daybreak here.)
Get the best of News18 delivered to your inbox - subscribe to News18 Daybreak. Follow News18.com on Twitter, Instagram, Facebook, Telegram, TikTok and on YouTube, and stay in the know with what's happening in the world around you – in real time.
| Edited by: Huma Tabassum
Read full article