News18.com Daybreak | Chanda Kochhar to go on Leave and Other Stories You May Have Missed
Get a fresh dose of the news that matters, delivered directly to your inbox, every morning. The perfect way, to get you started and informed, for the day ahead.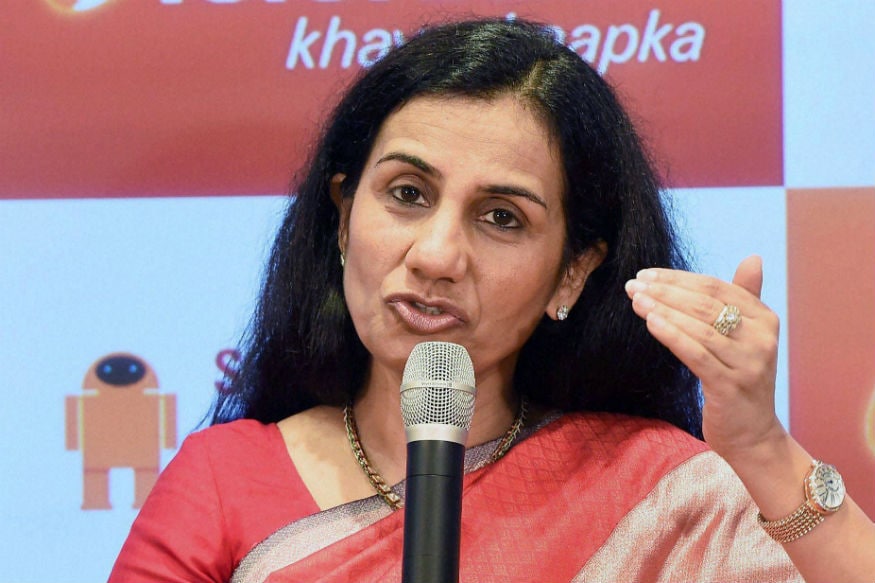 File photo of Chanda Kochhar. (PTI)
In case you missed it
Under fire for allowing Nirav Modi to still use the Indian passport, the CBI said that information about the absconding diamantaire's passport being revoked had been flashed in the Interpol central database on February 24 but several countries ignored the alert and still let him travel. 
During his last vacation, Shaiju Damodaran received nearly 150 calls. Most of it were queries from parents for a centre which trains commentators. "When I told them that I have no idea, some of them asked me why I couldn't start one?" Shaiju is the most popular Malayalam football commentator around and has gone globally viral during this FIFA World Cup.
The ICICI Bank has said that Chief Executive Chanda Kochhar would go on leave pending the completion of a probe over an alleged conflict of interest that has led to months of controversy for the lender and named group veteran Sandeep Bakhshi as its interim head.
From being Hiranmay Dey to Suchitra — the journey of this Kolkata-based school teacher had been fraught with its usual share of challenges until, as many would presume, she underwent a Sex-Reassignment Surgery (SRS) in 2017 and became a trans-woman. But her real battle seems to have only just begun. Suchitra's dreams have hit a roadblock after her recent interviews at some private schools turned out be a nightmare. "In one of interviews at a reputed school, I was shocked when the interviewer asked me whether I can breastfeed, whether I can be pregnant and whether or not my breasts are real," she said.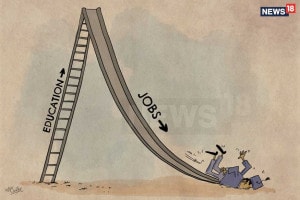 News18 creative by Mir Suhail
There was a time when almost every student who opted for science in their school went on to become an engineer. It was not long ago when 70 percent of the technical institutes in India offered engineering degrees. But a decisive shift against engineering, which once was a preferred, high-return-on-investment profession, is visible today. Not just in public sentiment but in government action as well. News18.com has started a series on jobs. This is the first one in the series. 
Protesting the implementation of quota for promotion, hundreds of state government employees, along with their families, participated in 'Chetavni Daud' in Lucknow. Some local politicians attended the protest as well. "The objective of our rally was to apprise the chief minister about the repercussions of introducing reservation in promotion of government employees," said Pratap Chandra, head of a local political party and also one of the organisers of the rally. The Centre on Friday asked all its departments and state governments to implement reservation in promotion for employees belonging to Scheduled Caste (SC) and Scheduled Tribe (ST) categories, following a recent verdict by the Supreme Court. The Yogi Adityanath government in Uttar Pradesh is yet to issue any statements regarding the development.
US President Donald Trump said he was ordering the establishment of a sixth branch of the military to clear the way for American dominance of space.
Airtel faced the wrath of Twitterati for bowing down to a customer's demand to give her a "Hindu representative".
Agree or disagree?
Thought the ever-expanding xxx-crore club heralded by Sallu bhai was the only bad thing about Bollywood? Well, there is a far more sinister club in the making in B-town. It is called the virtue-signalling club. The newest celebrities to have joined this club is Virushka, writes Somi Das. 
In alliance with the BJP, the JD(U) came to power in Bihar for the first time in 2005 and Nitish Kumar took charge as the Chief Minister. Nitish went on win two more Assembly elections after that — in 2010 in alliance with the BJP and in 2015 with Lalu Yadav's RJD. In general, Nitish received appreciation for the work done in Bihar but what earned him the title "sushasan babu" was the immense improvement in the law and order situation and betterment of roads. But if one looks at various crime related incidents in Bihar during the last one year, more so after the breakup of the alliance between the JD(U) and the RJD, it is absolutely clear that the law and order situation is at a very low level in the state at the moment. There are crimes which get reported in the media while there may still be many which escape the media's eye. Why is Bihar's law and order situation in shambles? 
On reel
No power. And therefore, no bride for this Uttar Pradesh village. Even after the Centre's claims of 100% electrification in India, Kodra village in UP is a different picture where residents survive on light from flickering lanterns.
Get the best of News18 delivered to your inbox - subscribe to News18 Daybreak. Follow News18.com on Twitter, Instagram, Facebook, Telegram, TikTok and on YouTube, and stay in the know with what's happening in the world around you – in real time.
| Edited by: Puja Menon
Read full article