GET Stock

Quotes


News18.com Daybreak | Chhota Rajan's Life Sentence, Lathicharge on AMU Students & Other Stories You May Have Missed
Get a fresh dose of the news that matters, delivered directly to your inbox, every morning. The perfect way, to get you started and informed, for the day ahead.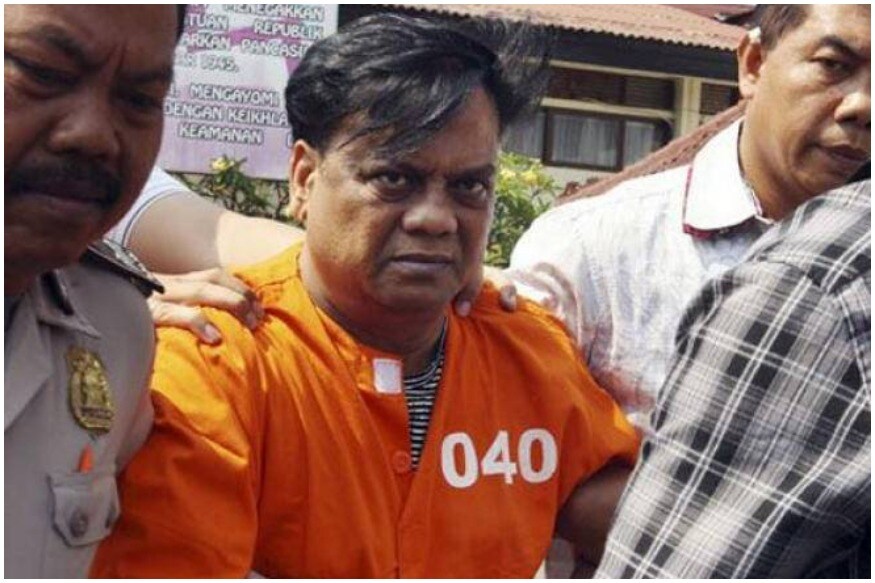 Chhota Rajan was given life sentence for the murder of veteran crime journalist J Dey | Image: PTI)
In case you missed it
Nearly seven years after veteran crime journalist Jyotirmoy Dey was gunned down in suburban Mumbai, a city court on Wednesday 
convicted don Chhota Rajan and eight others in the sensational case and sentenced them to life imprisonment
. The special Maharashtra Control of Organised Crime Act (MCOCA) court, however, acquitted former journalist Jigna Vora, who was charged with instigating Rajan to carry out the killing. Paulson Joseph, who was accused of handling the financial operations concerned with the conspiracy, was also acquitted.
The 
Supreme Court questioned the Centre's justification for passing the Aadhaar Act as a Money Bill
, saying that if the sole purpose of the 12-digit biometric ID was to disburse welfare measures to the underprivileged then its use by private players goes beyond the mandate of the law. A five-judge constitution bench headed by Dipak Misra referred to Section 57 of the Aadhaar Act which says that "State or any body corporate or person" can use Aadhaar number" for establishing an identity of an individual for any purpose".
Prime Minister Narendra Modi, who kicked off his whirlwind tour of poll-bound Karnataka on Tuesday, surprised many by 
praising Janata Dal (Secular) supremo and former Prime Minister HD Deve Gowda
 in his first public meeting in the southern-most Chamarajanagar district.
Telangana CM K Chandrashekhar Rao met former UP CM and Samajwadi Party president Akhilesh Yadav and held a detailed discussion over the formation of a proposed federal front, ahead of the 2019 polls. 
Yadav extended full support to Rao and said that the country was looking for change after the previous regimes disappointed them. 
Amid the ongoing controversy over the photograph of Mohammad Ali Jinnah at AMU Students' Union Hall, members of BJP students wing Akhil Bharatiya Vidyarthi Parishad (ABVP) and Hindu Yuva Vahini 
beat up AMU students trying to stop them as they tried to burn an effigy of Jinnah
. Some students lathicharged by the police when they were protesting against the administration for not registering FIR against members of ABVP and HYV for burning the effigy at Baba Sayed gate.
Iraqi journalist Muntadhar al-Zaidi, 
who gained international attention in 2008 after he famously threw his shoes at the then American President George Bush, is now running for Parliament in Iraq. The journalist, who had then been working with an Egyptian television channel called Al-Baghdadia, recently tweeted that he was running for Iraq's Parliament, called the Council of Representatives, ahead of the Iraqi Presidential elections, scheduled to be held on May 12.
A minister in the Uttar Pradesh government triggered controversy after he reportedly 
brought with him his own food, cutlery and water at a dinner hosted at a Dalit household
. Suresh Rana, the minister in the Yogi Adityanath cabinet, however, rejected the allegation, saying, "The food was prepared in the village, by the villagers themselves."
Agree or disagree?
Andhra Pradesh CM and TDP leader 
Chandrababu Naidu's intention is to make PM Narendra Modi as unpopular as possible in the eyes of Andhra voters 
by projecting him as a 'betrayer'. Deserted by allies and faced with corruption charges in Amaravati and Polavaram, Naidu, who often calls himself 'nippu' (pure like fire), is forced to confront the 2019 election all alone.
On reel
Karnataka Election 2018: The Siddaramaiah VS Modi battle is heating up in Karnataka. Who will win the battle would only be clear on 15th May but the ringside view of the fight is increasingly getting interesting.
Get a fresh dose of the news that matters, delivered directly to your inbox, every morning. The perfect way, to get you started and informed, for the day ahead.
(Get a fresh dose of the news that matters, delivered directly to your inbox, every morning. The perfect way, to get you started and informed, for the day ahead. Subscribe to News18 Daybreak here.)
Read full article