GET Stock

Quotes


News18.com Daybreak | Imran Khan's Tell-all Memoir; Pranab Mukherjee at RSS Event and Other Stories You May Have Missed
Get a fresh dose of the news that matters, delivered directly to your inbox, every morning. The perfect way, to get you started and informed, for the day ahead.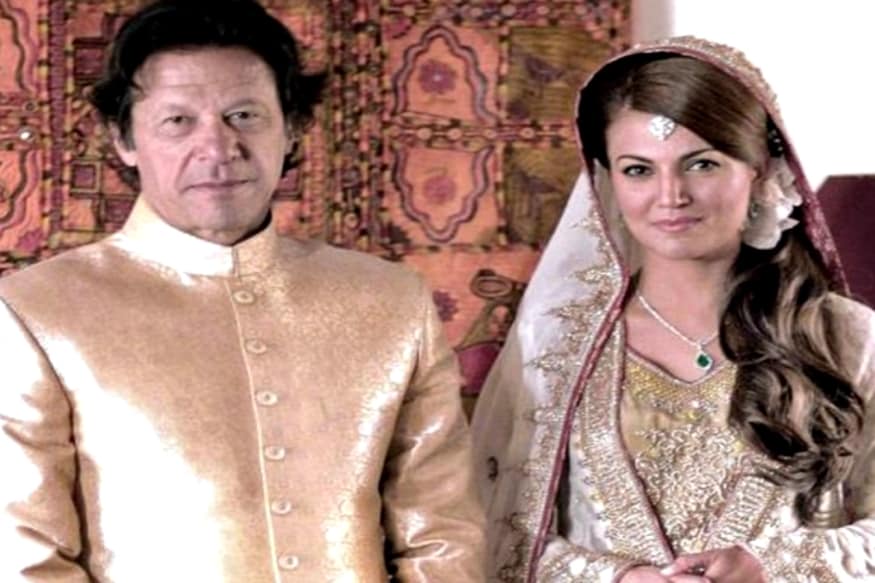 (Image: CNN-News18 TV GRAB)
In case you missed it
Imran Exposed:
 Cricketer turned politician Imran Khan's former wife Reham Khan has written an 
allegedly explosive autobiography
 in which she has accused Khan, of sexual harassment and nepotism within his party, Pakistan Tehreek-e-Insaaf. A manuscript of the book was allegedly leaked barely two months ahead of the Pakistan general elections in which Imran is a prime ministerial hopeful. Read excerpts of the CNN News18's 
exclusive interview with Reham Khan. 
Rivals' Meet:
 A day before Pranab Mukherjee addresses an RSS event in Nagpur, the former president's daughter and Congress leader Sharmistha Mukherjee 
expressed disapproval over his decision
, saying he was giving the BJP and the Sangh a handle to plant false stories. She warned that his "speech will be forgotten" but photos will remain. The former President's decision to attend the RSS's event on Thursday and deliver a speech in the organisation's Nagpur headquarters has met with flak from Congress leaders and led to speculation of a change of heart of Mukherjee. 
But what will he really say in the speech?
 His last speech as President may hold some clues. Meanwhile, Mukherjee reached Maharashtra's winter capital on Wednesday night.
Major snub:
 BJP president Amit Shah's
 attempt to repair relations 
with its oldest and most difficult ally, Shiv Sena, got off to a bumpy start on Wednesday. Shiv Sena chief Uddhav Thackeray refused to let BJP leader and Maharashtra chief minister Devendra Fadnavis attend the outreach meeting.
No Iftar:
 Several Muslim organisations have decided to boycott US President 
Donald Trump's first Iftar dinner at the White House
. They cited his alleged anti-Muslim rhetoric as the reason for the refusal. Leading Muslim groups in Washington who attended the event under previous administrations said Trump's continued targeting of Islam and its followers made engagement with his administration a futile, if not impossible task.
Reserved promotions:
 With the Supreme Court clearing the way for reservation in promotion to Scheduled Caste (SC)/Scheduled Tribe (ST) employees, the ball is now in the court of the government that has to implement the policy. 
However, it will not be smooth sailing
 for the government because of two hurdles — the M Nagraj v Union of India verdict and the Delhi High Court order that led to the quashing of a 1997 office memorandum.
Mandsaur Anniversary
: Addressing a 
public meeting in Mandsaur
 to mark the first anniversary of the police firing that killed six protesting farmers, Congress President Rahul Gandhi promised to waive off farm loans within 10 days if his party comes to power in Madhya Pradesh. On the same day, the Union cabinet passed a Rs 
8,000 crore bailout package
 for sugarcane industry.
'Kaala' chaos:
 Actor-turned-politician Rajinikanth, whose new movie Kaala is facing opposition from pro-Kannada groups over his Cauvery remarks, has appealed to Karnataka Chief Minister HD Kumaraswamy to 
provide security at theatres
 that wished to screen the film, which will be released across the country on Thursday. The Supreme Court had, earlier on Wednesday, 
refused to stall the release
 of Rajinikanth-starrer 'Kaala'.
Inciting hate:
 Pune police on Wednesday arrested 
five people for alleged links with Naxals
 in connection with the Bhima-Koregaon violence during Dalit demonstrations in January this year. The Elgar Parishad was organised at Shaniwarwada Fort on December 31, 2017, to commemorate the 200th anniversary of the battle of Bhima-Koregaon, which was believed to be a victory over caste-based oppression. According to the police, the accused spread inflammatory messages during the event and made socially divisive presentations and provocative speeches.
Rajasthan Ambulance Scam:
 The Central Bureau of Investigation (CBI) has filed a chargesheet against Ravi Krishna, Director of Ziqitza Health Care Pvt Ltd and the son of former Union minister Vayalar Ravi, its CEO and others in connection with 
alleged corruption in the operation of ambulances
 in Rajasthan after three years of probe.
No to objectification:
 After long defending the swimsuit competition as a way to promote fitness, the organisers of the Miss America beauty pageant Organisation has 
decided to drop the contentious segment from the pageant
. The move part of an effort to end sexism and make the organisation more attractive to women.
Agree or disagree?
The world was recently enraptured by the viral video depicting a real-life Spiderman — who scaled the building with superhuman powers to rescue a dangling toddler. The young man from Mali — Mammadou Gassama — who performed the daring rescue in Paris — has since met with the charismatic French president — Emmanuel Macron — who bequeathed the illegal immigrant with a gold medal — for his "courage and devotion" — and also with the offer of French citizenship that comes with the potential gig as a fire-fighter. However, there's a question on everyone's mind-- 
Do migrants have to be superheroes to be treated as humans?
What started as a parking dispute quickly escalated into a wave of communal tensions with scores of reporters descending upon Shillong (many chose to report from Guwahati) about the disturbing history of Shillong and the riots of 1979, 1987 and 1992. Shillong was back in the news. Sadly, reportage of journalists remained unverified and many of the stories which emerged in the aftermath of the violence were sourced through hearsay and rumours. Senior journalist Sweta Raj Kanwar explains 
how Shillong made it to the news last week for all the wrong reasons. 
On Reel
The 1984 Operation Blue Star was the biggest internal security mission ever undertaken by the Indian Army. Operation Blue Star was Indira Gandhi's solution to the haywire law and order situation in Punjab. Operation Blue Star was carried out between June 1 and June 8, 1984, in Amritsar.
(Get a fresh dose of the news that matters, delivered directly to your inbox, every morning. The perfect way, to get you started and informed, for the day ahead. Subscribe to News18 Daybreak here.)
| Edited by: Puja Menon
Read full article
Countdown To
Elections Results
To Assembly Elections 2018 Results