News18.com Daybreak | Last Lap in Gujarat, Rajini's Birthday and Other Stories You May Have Missed
Get a fresh dose of the news that matters, delivered directly to your inbox, every morning. The perfect way, to get you started and informed, for the day ahead.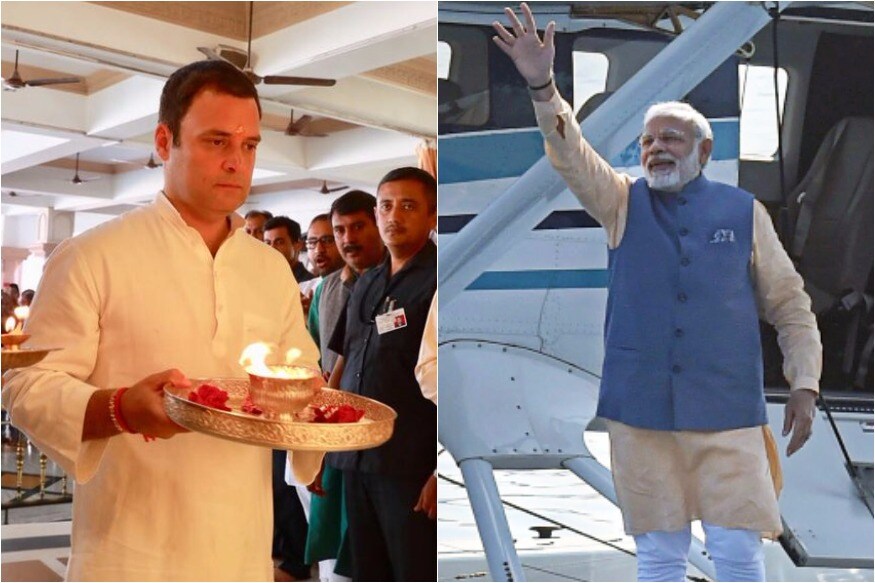 Rahul Gandhi offers prayers at a temple and Narendra Modi waves from a seaplane during the Gujarat campaign. (File photo)
In the last phase of his temple run during Gujarat elections campaign, Rahul Gandhi was greeted by BJP supporters chanting 'Modi, Modi'. The Congress scion smiled at them and moved on. The next day, addressing a valedictory press conference to cap the election campaign, the Congress president-elect admitted, in as many words, that his party in Gujarat has shown willingness to fight for the last vote after more than two decades. Meanwhile, Prime Minister Narendra Modi was seeking blessings at Ambaji temple in Banaskantha. Modi didn't talk. He let the pictures do the talking - the pictures of him taking off in a sea-plane from the Sabarmati river front, of the plane landing on a pond and then his motorcade driving slowly into the temple town. Take a look at the photos.
The Tata Nano manufacturing plant built in January 2010 had become a symbol of Narendra Modi's "Gujarat model" of growth. The factory has not been spared from Rahul Gandhi's attacks and is now a poll issue in the Gujarat Assembly elections. "Land from at least half a dozen villages was taken away to construct this Tata Nano plant. Land was taken away for farmers, but for what?" Rahul Gandhi said while addressing a rally in Vadnagar, the Prime Minister's hometown.
The Congress president-elect has predicted a "zabardast" victory for his party in the Gujarat election and said the public mood in the state has undergone a radical change, with all sections of the society angry with the BJP. The Congress will win the election....the results will be 'zabardast'," a confident-looking Gandhi said.
As curtains come down on the bitter Gujarat poll campaign, here's a look back.
Retail inflation hit a 15-month high of 4.88 percent in November due to costlier fuel, vegetables and eggs. The inflation, based on Consumer Price Index (CPI), was at 3.58 percent in October. It was 3.63 percent in November 2016. The previous high was recorded at 5.05 percent in August last year.
The saffron colour has gained currency in Uttar Pradesh. After public transport buses and the secretariat building in Lucknow, the frenzy extended to government schools in Pilibhit district. The Gram Pradhan in Pilibhit ordered that school walls will be painted saffron. However, this did not go down well with district magistrate Sheetal Verma, who overturned the decision as the colour is associated with a political party. She ordered that walls be painted white.
Former India captain MS Dhoni is on the verge of another incredible milestone as he closes in on 10,000 ODI runs. Dhoni needs 109 more runs to reach to ten thousand ODI runs. He will be the 4th Indian to reach this milestone after Sachin, Ganguly and Dravid.
A five-year-old's complaint alleging noise pollution due to the operation of Delhi Metro trains in New Delhi prompted the National Green Tribunal (NGT) to direct the DMRC to strictly adhere to environmental norms.
The lone accused in the Jisha rape and murder case, a migrant labourer from Assam, was convicted by the Ernakulam Principal Sessions Court. Ameerul Islam was convicted on the charges of rape and murder in the case which shook Kerala and was a major issue in the 2016 Assembly elections in the state. Islam was found guilty under Section 342 of IPC (trespass), 342 (wrongful confinement), 376 (rape), 376 (a) causing death or resulting in persistent vegetative state of victim), and 302 (murder).
A survey of former Supreme Court judges has revealed the extent to which personal opinions and beliefs shape the rulings, even when it is a matter of life and death. The report, "Matters of Judgment", by the Centre for Death Penalty, National Law University of Delhi, shows the background of judge, including their religion, were factors that influenced the choice between death penalty and life imprisonment and delves into the various grounds on which capital punishment is handed out.
How well do you know Rajinikanth? Take our quiz to find out.
Agree or disagree?
On the superstar's birthday, Zakka Jacob writes 'Politics or no politics, Rajinikanth's halo won't fade'. "It is good if he decides to enter the fray, good that he wants to give back to Tamil society. It is okay even if he chooses not to enter politics because the halo will remain intact. The larger than life image will stay," he writes.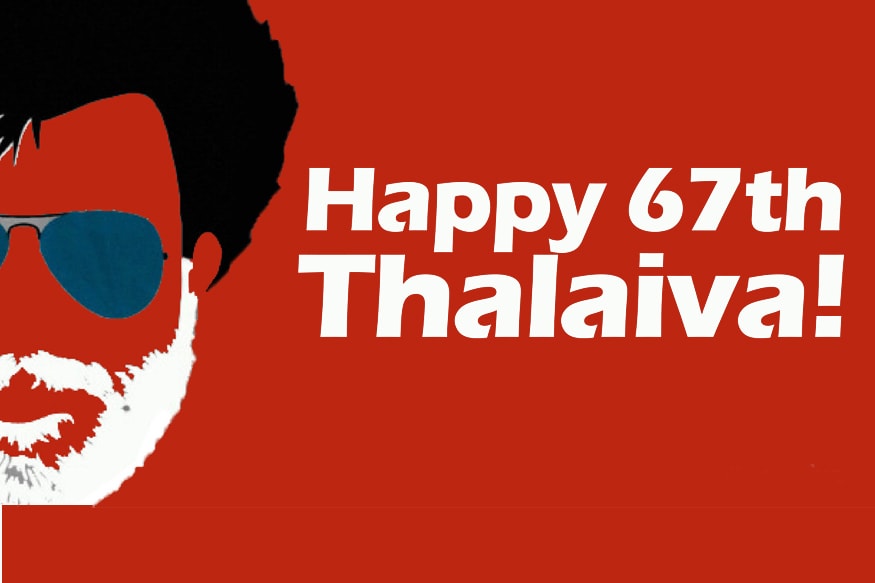 How will marriage change Virat Kohli? The short answer is that it won't, writes Dileep Premachandran. "There are few men in professional sport more dedicated to the pursuit of excellence. He will leave no pebble unturned to make sure the preparations are spot on. If anything, what India can expect is the sort of run glut we saw in Australia in 2014-15, with Anushka in attendance," he writes.
On reel
Volvo is once again ready with a new product launch, just before the year ends. Does the new Volvo XC60 have what it takes to be an industry leader and beat the Germans in their own game? We find out.
(Get a fresh dose of the news that matters, delivered directly to your inbox, every morning. The perfect way, to get you started and informed, for the day ahead. Subscribe to News18 Daybreak here.)
| Edited by: Aditya Nair
Read full article
Countdown To
Elections Results
To Assembly Elections 2018 Results