GET Stock

Quotes


News18.com Daybreak | Nirav Modi, Priya Varrier's Movie in Trouble and Other Stories You May Have Missed
Get a fresh dose of the news that matters, delivered directly to your inbox, every morning. The perfect way, to get you started and informed, for the day ahead.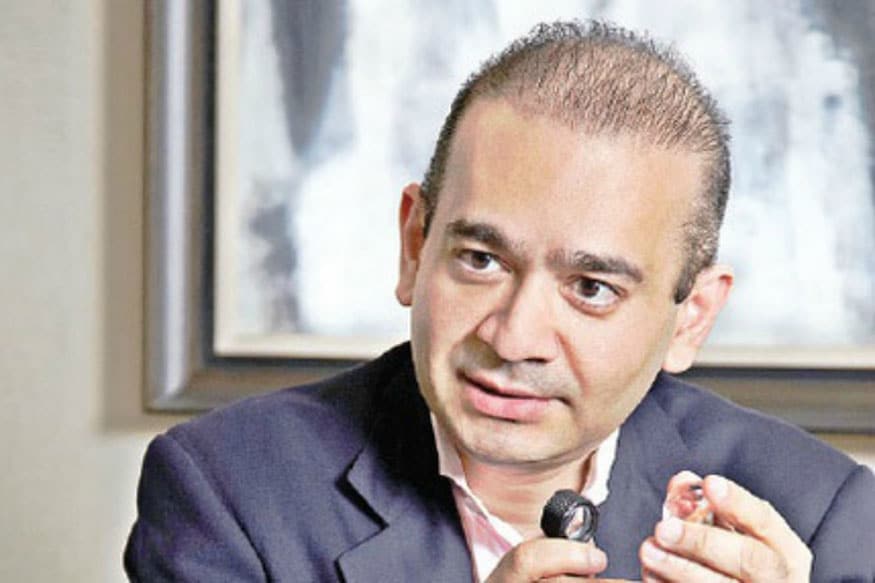 File photo of Nirav Modi.
In case you missed it
Billionaire jewellery designer Nirav Modi and other members of his family, who fled the country last month, allegedly made fraudulent transactions of over Rs 11,400 crore through 150 letters of understanding issued by the Punjab National Bank.
Nirav Modi, who holds an Indian passport, left India on January 1, while his brother Nishal, a Belgian citizen, also left the country on same day. The bank became suspicious only on January 16 when the accused companies — Diamond R US, Solar Exports and Stellar Diamonds (all accused in the CBI FIR) — approached it with import documents and a request to issue Letters of Understanding (LoUs) for raising buyers' credit for making payments to the overseas suppliers.
The bank has now handed over to CBI a list of 150 fraudulent LoUs issued to Nirav Modi
.
Here's how one Punjab National Bank employee
siphoned off Rs 11,360 crore
from a Mumbai branch.
The Enforcement Directorate launched a nationwide raid
on the offices, showrooms and workshops of billionaire diamond trader Nirav Modi. ED has seized assets amounting to Rs 5100 crore, which include diamond jewellery, gold and cash from Modi's offices, showrooms and diamond workshops in Mumbai, Surat (Gujarat) and New Delhi.
As Punjab National Bank named jewellery designer Nirav Modi as the prime accused in fraudulent transactions worth Rs 11,360 crore, here's a
look at other billionaires of the country with a similar track record
.
So, who is Nirav Modi?
Hailing from Gujarat, Modi founded Firestar Diamond with a glitzy retail business in top cities of the world, including Delhi, Mumbai, New York, London, Hong Kong and Macau. Modi's expanding retail market has made him one of the youngest Indians in the Forbes Billionaires List 2017. The billionaire businessman grew up in Belgium, known as the centre for international refined diamond trade. Education was never Modi's plan as he dropped out of Wharton Business School and moved to India to train in the diamond trade under his uncle.
"Is rape worth Rs 6,500?" That's
how a shocked Supreme Court
on Thursday asked the Madhya Pradesh government while questioning the state whether it was doing a "charity" by giving this meagre amount to the victims of sexual assaults.
A different religious identity
can never be a justification for assaulting or killing a person
, held the Supreme Court as it cautioned courts against passing any order which may smack of "bias for or against a community." Strongly disapproving of hate crimes, the top court maintained that every court has to be mindful of the pluralistic character of the Indian society and hence its duty to objectively decide rights of different groups.
In what could be more trouble for the film-makers of Oru Adaar Love, a Fatwa has
been issued by the Jamia Nizamia Seminary
in Hyderabad, against the lyrics of the viral song Manikya Malaraya Poovi featuring Priya Prakash Varrier for allegedly hurting Muslim sentiments. The fatwa says, "The song should be banned and the government should also not allow the film to be released, until the song is removed from the film."
The Malayalam song Manikya Malaraya Poovi starring Priya Prakash Varrier is an overnight hit which has grabbed 3 million views in just 24 hours after release. But untouched by the fame the track has gained, the lyricist of the song is busy with his work in a grocery shop in Saudi Arabia capital Riyadh. PMA
Jabbar, is the man who wrote the song which comes under the genre mappilappattu
, a popular song form among Muslims in Northern Kerala. Jabbar wrote the song in 1978 when he was 20.
A
recent report has revealed
that women comprise less than 28 percent of lower court judges.
In an 'issueless' Karnataka Assembly polls, it is one 'non-issue' a day that is setting the tone for the voting day. The latest one is Bahmani Utsav. The main opposition BJP which has vehemently opposed the Tipu Jayanti, calling it an insult to the Hindus, is already up in the arms against Bahmani Utsava. After briefly talking about the Congress government's corruption,
the saffron party is back to "Hindutva" in this election
.
Kerala Chief Minister Pinarayi Vijayan
termed as factually wrong the statement of Union Minister Kiren Rijiju
that the state had sought a ban on the Popular Front of India (PFI), a Muslim organization. Rijiju had made the comment at the annual DGP conference held at Madhya Pradesh last month and added that Centre was considering it.
Agree or disagree?
Unlike the general elections in India, elections in states do not see any drive for enrolment of 'displaced people' more commonly called "refugees" in the states. This is even more obvious in north-east states, as three states of Tripura, Meghalaya and Nagaland are going to polls on February 18 and 27 this month. The Tibetan refugees in Dimapur, for instance, were informed by the Dimapur police to register online on or before March 31st without fail. This is to ensure that they do not engage themselves in voting or electoral process.
Is a huge population left out of the elections in North-east India
?
What is it with India's state-owned banks
? Large systemic inconsistencies which have led to an unprecedented bad loan book or unchecked politician-businessman connivance to work defraud the system? In the case of PNB, was there political collusion too or was the entire fraud perpetrated by just junior bank officials? PNB's disclosure has had the expected fallout with its share price tanking, market capitalization falling and others, but the larger risk is this — it has shattered the faith of the Indian saver who prefers to park his hard earned money in a 'sarkari' bank.
On reel
Jacob Zuma, South Africa's president since 2009 stepped down on the eve of a motion of no confidence in the South African Parliament. Zuma's career in politics and his personal life has been marred in controversy with allegations of corruption and state capture. Here's a look at his political life.
(Get a fresh dose of the news that matters, delivered directly to your inbox, every morning. The perfect way, to get you started and informed, for the day ahead. Subscribe to News18 Daybreak here.)
Read full article