News18.Com Daybreak | JD(U) Advice to PM, Deaths Due to Starvation and Stories You May Have Missed
Get a fresh dose of the news that matters, delivered directly to your inbox, every morning. The perfect way, to get you started and informed, for the day ahead.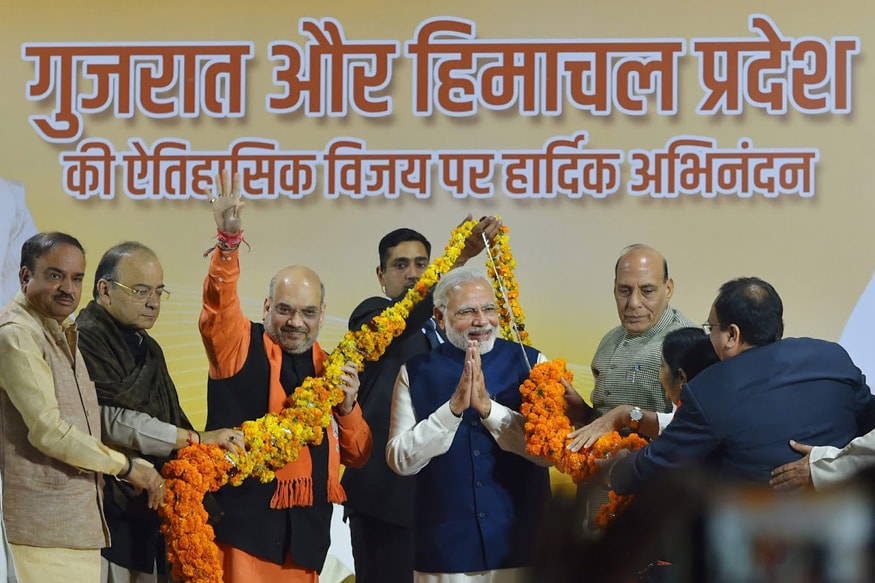 File photo: Prime Minister Narendra Modi being felicitated on BJP's win in Gujarat and Himachal Pradesh Assembly elections, in New Delhi on December 18. BJP President Amit Shah and party leaders Rajnath Singh, Arun Jaitley and Ananth Kumar are aslo seen. (PTI Photo)
In case you missed it
A hard fought win for the BJP in Gujarat had resonance thousands of kilometres away in Bihar where its alliance partner, Janata Dal (United), advised the Narendra Modi government to focus on issues related to farmers and rural sectors. After the Shiv Sena, an embattled BJP partner in Maharashtra, declaring the mandate by people of Gujarat as a moral victory for the Congress, the JD(U) has also come up with its own advice. The party has sought from the central government an increased focus on rural sector as the BJP performed poorly in the rural areas of Gujarat.
The home ministry has told the Parliament that only one case of lynching was registered in the country between January 2016 and July 2017. IndiaSpend, a data journalism platform, recorded eight lynching deaths in 2016 alone in 24 hate crimes. Muslims accounted for 43 per cent of the victims, followed by Dalits at 34 per cent. In 2017, the number of such incidents rose to 37 with 11 deaths, it reported. Muslims accounted for 61per cent of the victims.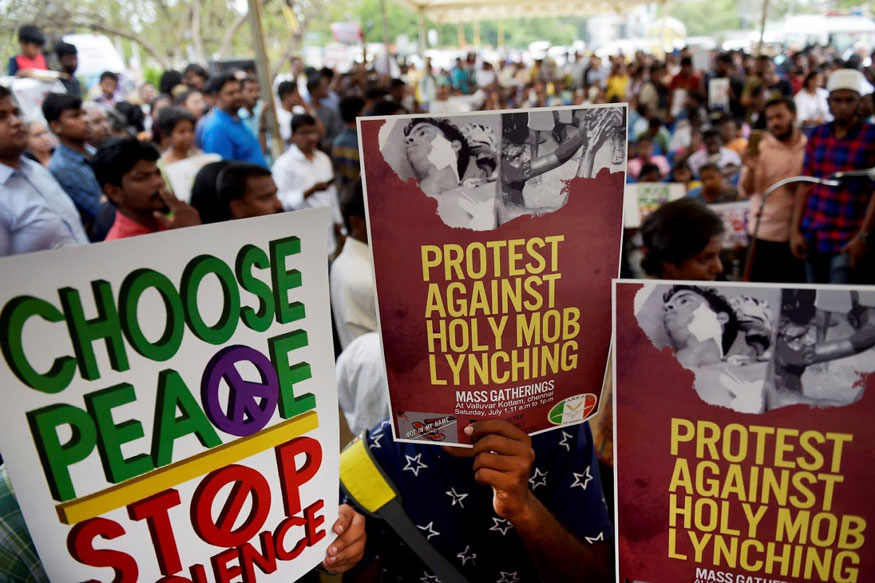 As reports continue to emerge from across the country on several deaths related to starvation, the government in a reply to a question in Lok Sabha has stated that there has been "no reported incidents" in the last five years. The Centre also said that that media reports on such deaths were not "substantiated".
Actress Sunny Leone has decided not to appear for the New Year bash in Bengaluru thanks to a cocktail of mob threat, police inaction and political chicanery. She was to perform at a New Year party with Kannada DJs, rappers and other local musicians. "Since the police of Bangalore have publicly said that they will not be able to ensure mine & all who attend safety for my New Years event,my team & I feel,safety of the people should always come first therefore I cannot attend," she tweeted.
Congress' bid to wrest power from the BJP in Gujarat Assembly elections depended largely on the rural seats, support from Patidars, minorities and farmer communities. While it failed in getting a majority, a post-result survey by Lokniti has projected that Congress did, infact, manage to get a substantial vote share from the communities it had earlier banked upon during the elections. The party saw major gains in its vote share from the BJP's most loyal vote bank: Patel community, which constitutes 12-14 per cent of Gujarat's population.
The Hindu Jagran Manch has sent letters to the management of all schools in Aligarh, warning them against celebrating Christmas, and threatened it would be "at their own risk" if they still go ahead with the planned functions.
A firebrand Patidar leader with age on his side, Congress' Paresh Dhanani is set to shoulder bigger responsibilities in the party and possibly, the Gujarat assembly. While many stalwarts of the grand old party ending up on the loser list in the 2017 Gujarat Assembly Elections, the 41-year-old came out on top in his fight against BJP's Bavku Undhad in the Patidar dominated Amreli district of Saurashtra.
A Bharatiya Janata Party lawmaker from Madhya Pradesh feels that the Virat Kohli lacks nationalism so he opted for an offshore destination for his marriage. Erm…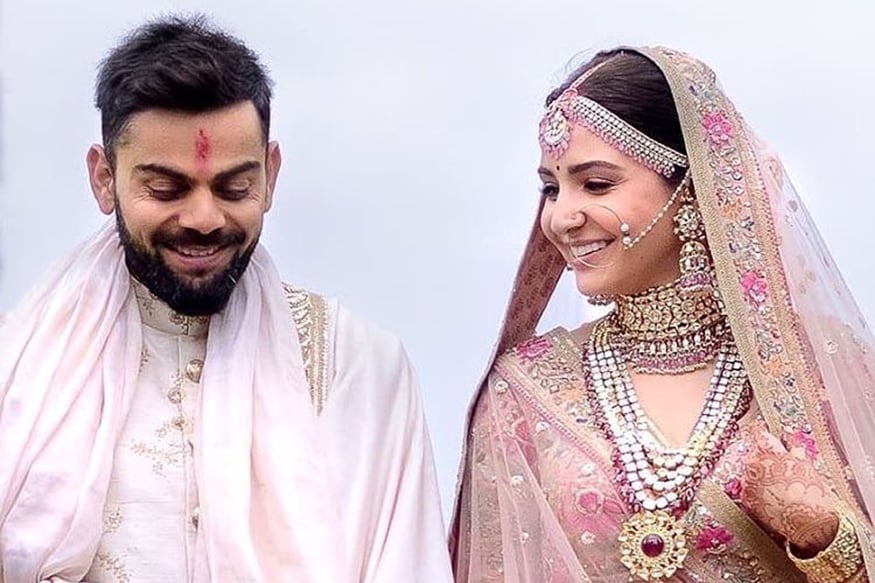 Agree or disagree?
The people of Gujarat have spoken, basically to say they'll stick with the BJP, for now. So, can Congress re-make itself enough to change the voters' mind sometime in the future? Yes, going by the example of Britain's Labour Party. There are three key takeaways for Congress from British Labour's metamorphosis.
The old guards within Congress as well as UPA were more comfortable in dealing with Sonia than team Rahul. Some like Mamata Banerjee, Lalu Yadav and Sitaram Yechury have made no bones about it. So even while the UPA 'crown' awaits Rahul Gandhi, it brings with it the 'thorn' of regional satraps.
Gujarat is in BJP's bag again, but PM Narendra Modi can no longer ignore the agrarian distress. Watch the debate on #FaceOff with Zakka Jacob.
On reel
Political Reporter Uday Singh Rana travelled all over the state of Gujarat over the last month. Here, he enlists the factors that he thought affected the outcome of the election.
(Get a fresh dose of the news that matters, delivered directly to your inbox, every morning. The perfect way, to get you started and informed, for the day ahead. Subscribe to News18 Daybreak here.)
Get the best of News18 delivered to your inbox - subscribe to News18 Daybreak. Follow News18.com on Twitter, Instagram, Facebook, Telegram, TikTok and on YouTube, and stay in the know with what's happening in the world around you – in real time.
| Edited by: Ananya Chakraborty
Read full article