GET Stock

Quotes


News18.com Daybreak | Priya Varrier vs The Fringe, Tales From Valentine's Day and Other Stories You May Have Missed
Get a fresh dose of the news that matters, delivered directly to your inbox, every morning. The perfect way, to get you started and informed, for the day ahead.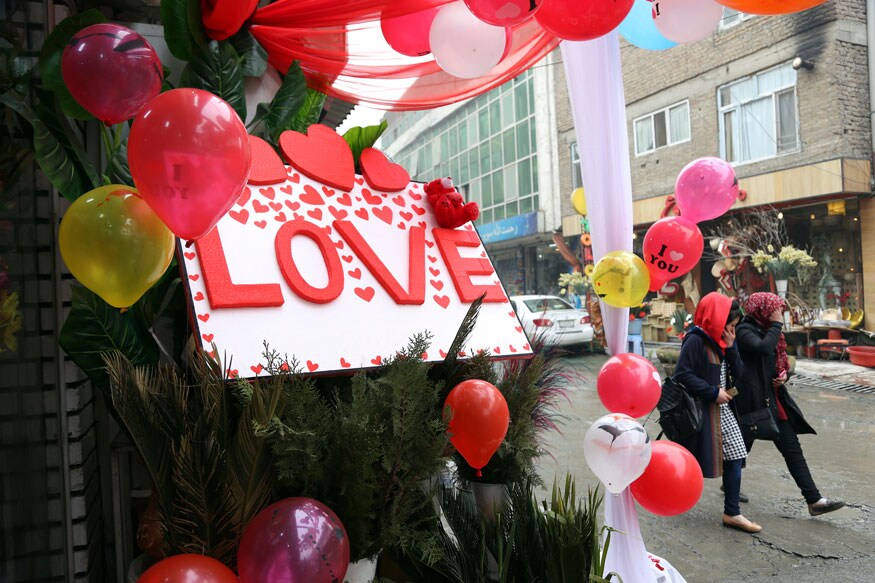 Image for representational purpose. (AP)
In case you missed it
Five Dalit boys aged between 8 and 10 years
were disrobed and paraded naked
across a three-kilometre field in a village in Amritsar for stealing a few radishes from the field. Punjab Police have registered a case against the accused farmer after a video of the five minor boys narrating their ordeal went viral.
After breaking the internet, viral sensation Priya Varrier is in news again. A complaint has been filed against the song Manikya Malaraya Poovi lyrics from Oru Adaar Love featuring Varrier and Roshan Abdul Rahoof allegedly for hurting Muslim sentiments. The complainant says nothing against the actors but states that the song's lyrics are against Muslim sentiments and are offensive to the followers of Prophet Mohammad. The
complainant Muqueet Khan told CNN-News18
, "I tried to sing the song and when I checked the translation, it was about Prophet Mohammad. A girl and boy are romancing but linking background with religious sentiments."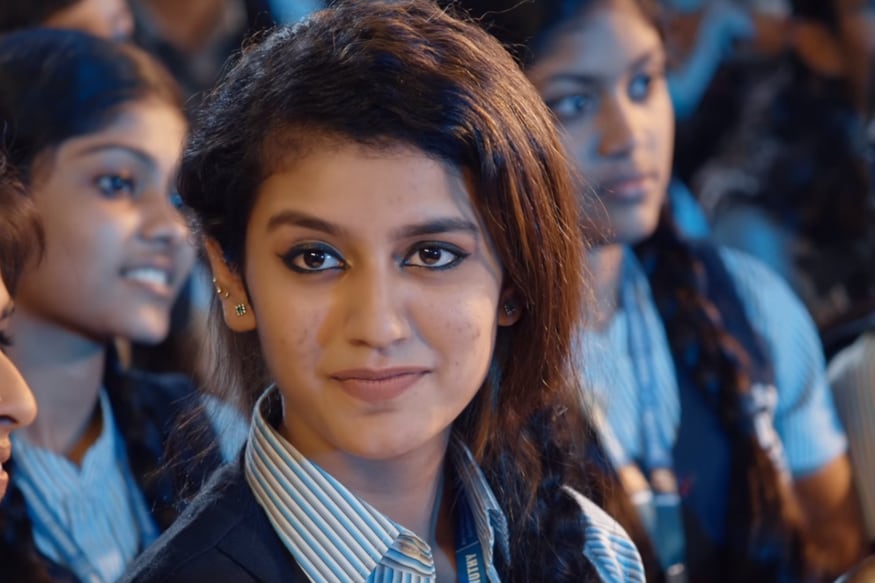 The Punjab National Bank has
reported fraudulent transactions worth Rs. 11,360 crore from a single branch
in Mumbai. The amount is equal to one-third of the total market capitilisation of the bank. According to National Stock Exchange (NSE), PNB approximately has a market capitalisation of Rs 36,566 crore with a total loan book of Rs 4.5 lakh crore. With the sharp fall, investors lost nearly Rs 3,000 crore of wealth on a single day.
When Inspector Mohan Chand Sharma opened the door to flat number L-18 in Jamia Nagar on August 19, 2008, a volley of gunfire greeted him and his team. He was injured fatally in the shootout, but his team was able to kill two alleged terrorists - Atif Amin and Mohammad Sajid. There were three others in the house that day. While one of them surrendered, the other two managed to escape.
This is the story of Batla House encounter
, which has remained mired in controversy since then. With Junaid's arrest from Nepal, all open ends of the encounter have been wrapped up, claims the Special Cell of Delhi police.
India and Iran will discuss regional and international issues
of "mutual interest" during a three-day visit of Iranian president Hassan Rouhani starting on Thursday.
West Bengal chief minister Mamata Banerjee has never shied away from taking on the BJP government at the Centre, and so, it did not come as a big surprise to many, when her government became the first in the country to opt out of the National Health Protection Scheme, dubbed 'Modicare'. Here is a long list of central schemes rejected or renamed by the CM.
Just when many banks thought the worst of their bad debt woes were behind them, new Reserve Bank of India rules are stoking fears that the worst of the soured-loans buildup is yet to come. The central bank surprised the financial sector this week by halting all of its existing loan-restructuring mechanisms with immediate effect, and
rolling out new rules that will push more debt defaulters
into bankruptcy courts.
The Aam Aadmi Party
celebrated three years since forming government
by giving a "report card" of the last three years. Naturally, they compared three years of AAP with 15 years of Congress. Delhi Congress Chief Ajay Maken and former CM Sheila Dikshit, too, compared the progress of the AAP government with that of the Congress. However, the picture of the last two decades painted by both were radically different.
In western Uttar Pradesh's Shamli District, the
Bajrang Dal disrupted a Valentine's Day date between a Muslim boy and Hindu girl by terming it "Love Jihad"
. Vivek Premi, the Vishwa Hindu Parishad's (VHP) convener for Shamli, Muzaffarnagar and Baghpat districts, claimed he and a group of Bajrang Dal vigilantes were out on a round of the city and found an inter-faith couple on a date on the outskirts of Shamli. The right-wing group disrupted the date, beat up the boy and called his parents to the restaurant.
There's a reason why Arvind Kejriwal stopped mentioning Prime Minister Narendra Modi in his tweets after March 9 last year.
Here's why
.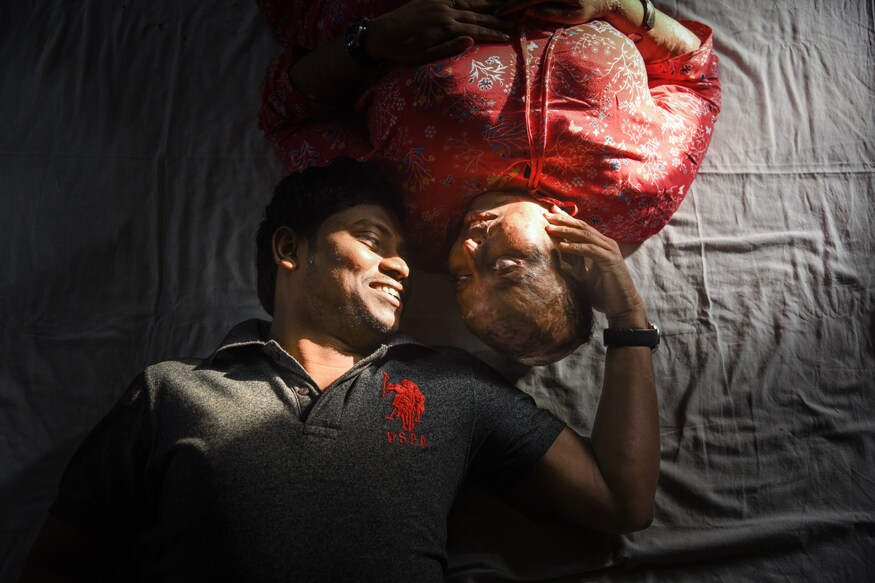 Pramodini Roul (Rani) was just 15 when a 28-year-old paramilitary soldier doused her face with acid after she rejected his marriage proposal. She met Saroj Kumar Sahoo in March 2014 at a private nursing home. Spending most of her time in bed or in the hospital, Rani hadn't ever imagined that love would ever knock on her door. The two have been living together for a couple of years in New Delhi and are now and got engaged this Valentine's Day.
Here's a photo essay on them
.
Agree or disagree?
What does the state have to do with me making love with another man? They should be concerned about consent. They should be concerned about the legal age of my partner. But what else should ever matter? However, section 377 hangs on our heads like a peeping tom. Section 377 criminalises 'sex against the order of nature'. The biggest question here is — what is the law of nature? And what's open for interpretation is interpreted in the most evil ways.
Harish Iyer writes on the ways to love, this Valentine's Day
.
The ruling Congress and the main opposition BJP may be at each other's throat to win the Karnataka Assembly polls, but most of their top leaders from New Delhi stay at the same state run Kumara Krupa guesthouse facing the beautiful British era Bangalore Golf Course. There are even instances of local BJP leaders straying into Congress meetings and their leaders' rooms. Most of the 'backroom' boys of both the parties operate out of the same building and such "transgressions" are not uncommon. The main fight may be between Chief Minister Siddaramaiah and Prime Minister Narendra Modi,
but many of their backroom warriors are also fighting their own battles
.
(Get a fresh dose of the news that matters, delivered directly to your inbox, every morning. The perfect way, to get you started and informed, for the day ahead. Subscribe to News18 Daybreak here.)
Also Watch
Read full article