News18.com Daybreak | Queen of Hearts Sridevi No More and Other Stories You May Have Missed
Get a fresh dose of the news that matters, delivered directly to your inbox, every morning. The perfect way, to get you started and informed, for the day ahead.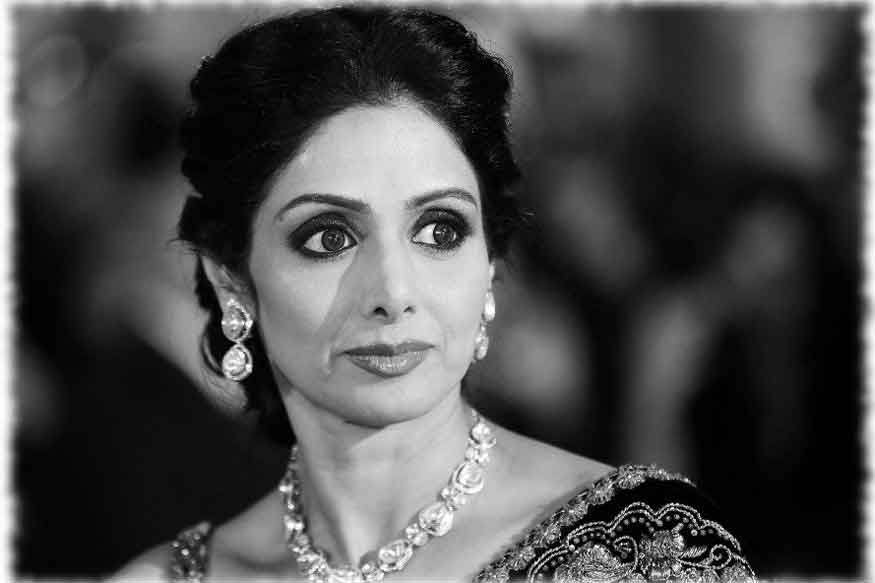 Sridevi, known as Indian cinema's first woman superstar, leaves behind her husband Boney Kapoor and their two daughters Jahnvi and Khushi.
Bollywood actress Sridevi, star of films like Mr India, Chaalbaaz, Chandni, and Lamhe, widely considered one of Indian cinema's finest leading ladies, passed away after suffering a massive cardiac arrest in Dubai on Saturday. The actress, who was 54, was in Dubai this week with her husband Boney Kapoor and younger daughter Khushi to attend the wedding of Boney's nephew Mohit Marwah.
Reinventing herself from "Miss Thunder Thighs" in her early acting years into one of the most stylish divas; learning to speak Hindi fluently from not knowing a word of the language; fighting the industry's stigma against married actresses; Sridevi overcame many challenges to emerge one of the most successful leading ladies of India, and an artiste whose enduring performances inspire a whole generation of film-buffs and serve as a masterclass for younger actors. She leaves us with extraordinary body of work that will be celebrated for a long time to come.
Undoubtedly an incredible performer, Sridevi was born in Sivakasi to a Tamil father and a Telugu mother, and she first appeared on screen as a four-year-old child, essaying Lord Muruga. Little would have anybody then guessed that the child would go on to light the screen with her firecracker luminosity. 
Sridevi could do everything. As Seema in Mr. India, she could wear a fruit hat— and well, even nibble the fruit off her hat when she was wanted to. She could hold a knife with ease and yet make her audience laugh with her iconic "Jaani… ye chaku hai.." dialogue. She could be coy in one moment and mimic Charlie Chaplin the next moment. Here's a list of lessons Sridevi gave us on how to be a confident woman,unapologetically.
Shekhar Kapur had once famously remarked that Sridevi was like a 'child woman' onscreen. It was as if her beautiful face was unaware of the effect that her body had on the legion of her male fans. Although Kapur was right, it wasn't just the men she charmed, an entire generation of women in 80s and 90s imitated her in their own ways. Sridevi was India's ultimate pin-up girl. 
Kamal Haasan recalled how lullaby song 'Kanne Kalaimane' from the film, 'Moondram Pirai' haunts him today. Kamal Haasan and Sridevi were child artists and began acting at the age of four. The two of them were regarded the 'best on-screen couple' and acted in 27 films together.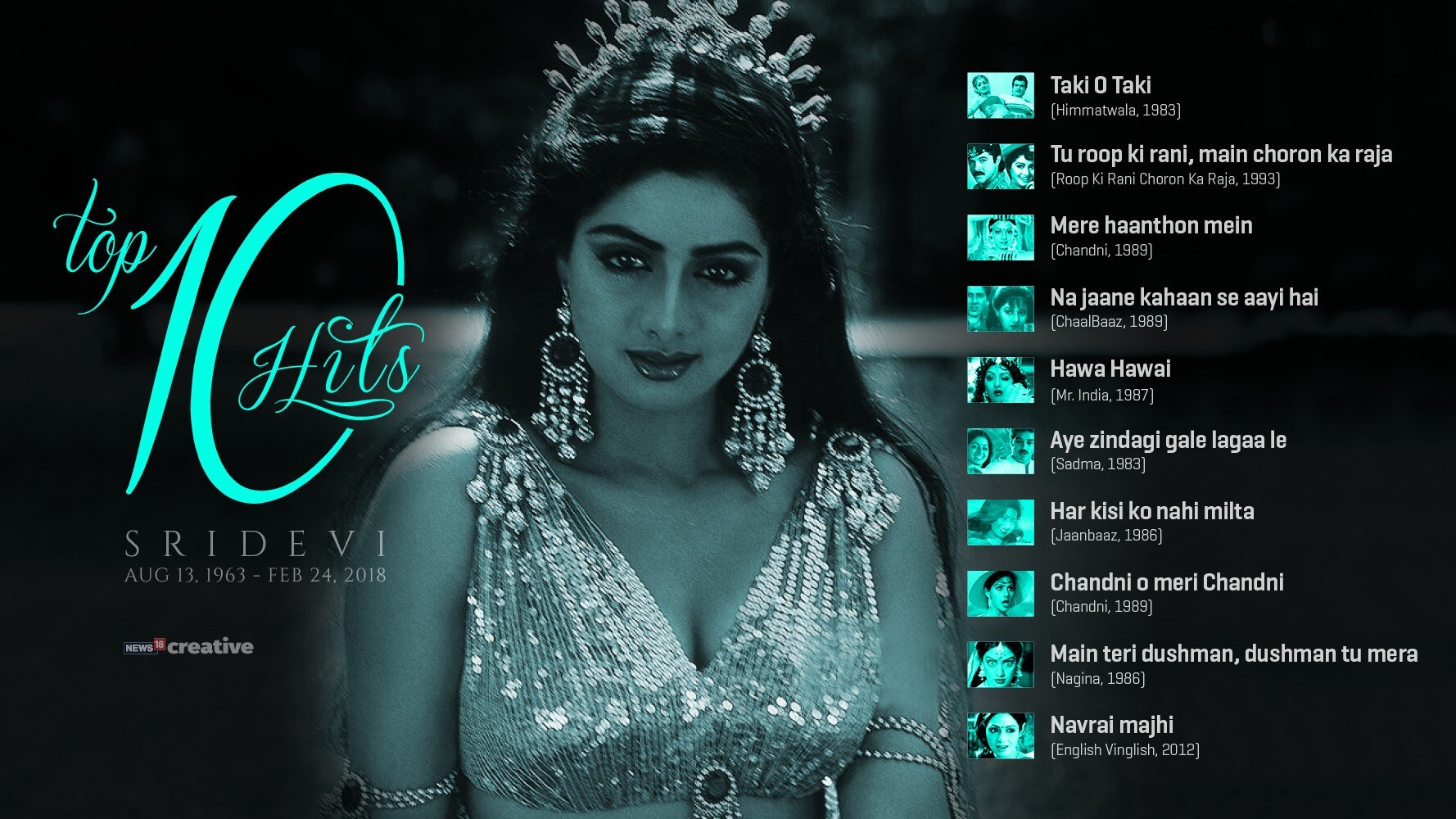 Even as the world tries to deal with the untimely death of one of Indian cinema's most beloved female actors, we remain in love with her perfect fashion choices that never failed to inspire us. Here's remembering the fashion icon through some of her best fashion moments. 
Aanand L Rai's upcoming film Zero would be Sridevi's final movie. The actor will be seen in a special appearance for which she had already shot back in October in 2017. Starring Shah Rukh Khan, Katrina Kaif and Anushka Sharma, the film will celebrate the "incompleteness in people" and will see SRK in an avatar of a dwarf in the movie.
These iconic dialogues of Sridevi will keep her alive in our memories.
In other news, the Rashtriya Swayamsevak Sangh (RSS) held a massive show of strength in Meerut, with RSS Sarsanghachalak Mohan Bhagwat presiding over the event himself. The event, called 'Rashtroday Sammelan', was touted to be the RSS's "biggest event ever". The aim of the mega event, said an RSS functionary, was to ensure that there was an RSS worker in every Western UP village. The Sarsanghachalak's speech, however, was laden with references to caste. "Hindus must unite because we are responsible for this country. If this country doesn't do well, questions will be asked of us. We forgot who we were and fought over caste and language. All Hindus are my brothers," Bhagwat said.
Minutes after the Chief Minister Mehbooba Mufti ordered a high-level probe into the appointments of Jammu & Kashmir Khadi & Village Industries Board (KVIB), Aroot Madni, the son of Sartaj Madni and first cousin of the CM, declined to accept the offer of appointment as Executive Officer from the Board. The appointment of 37-year-old Syed Aroot Madni as an executive officer in the KVIB prompted dropped candidates to file an RTI seeking their marks in the written test and interview. One candidate even wrote to Prime Minister Narendra Modi ahead of his interview expressing fears of nepotism and malpractice. 
A 13-year-old Dalit girl reportedly committed suicide after starving for two-days in Nighasan area of Uttar Pradesh's Lakhimpur Kheri. The SDM has started investigating the matter. The family of the girl used to live in the outer area of Nighasan where families troubled by the erosion of land used to live.
Sixteen persons have been arrested in connection with the lynching to death of a tribal man for allegedly stealing articles from some shops in Palakkad district even as the Centre sought a report from the state over the incident. The arrest was made after the post-mortem report revealed that the deceased Madhu had injuries on the head and bruises all over the body, police said.
Singer Papon, accused of inappropriately kissing a minor contestant in a singing reality show, apologised for the act and said it was an "accidental move not a sexual assault". He blamed it on him being "naive and stupid". The singer, who is a judge on singing reality show 'Voice of India Kids', was caught on a Facebook Livestream applying colour on a female contestant's face and kissing her. Supreme Court lawyer Runa Bhuyan has moved the National Commission for Protection of Child Rights (NCPCR) against the singer accusing him of sexually assaulting a minor girl.
Billionaire diamond merchant Nirav Modi and his business partner Mehul Choksi, who are at the forefront of Rs 11,400 crore alleged fraud in PNB, had their passports revoked on Saturday. Earlier, on February 16, their passports were suspended for four weeks by the Ministry of External Affairs.
A South Korean national, working for PM's Kaushal Vikas Yojana, has 'illegally' purchased land in Uttar Pradesh's Barabanki district, nearly 30 km from the state capital. The expatriate has been served a notice to leave India by March 15.
Education up to intermediate level will be made free in Uttar Pradesh and the Yogi Adityanath government will make an announcement in this regard soon, a minister in the state cabinet has said.
(Get a fresh dose of the news that matters, delivered directly to your inbox, every morning. The perfect way, to get you started and informed, for the day ahead. Subscribe to News18 Daybreak here.)
Get the best of News18 delivered to your inbox - subscribe to News18 Daybreak. Follow News18.com on Twitter, Instagram, Facebook, TikTok and on YouTube, and stay in the know with what's happening in the world around you – in real time.
| Edited by: Puja Menon
Read full article