News18.com Daybreak | Raja's Letter to Manmohan, BHU Curfew and Other Stories You May Have Missed
Get a fresh dose of the news that matters, delivered directly to your inbox, every morning. The perfect way, to get you started and informed, for the day ahead.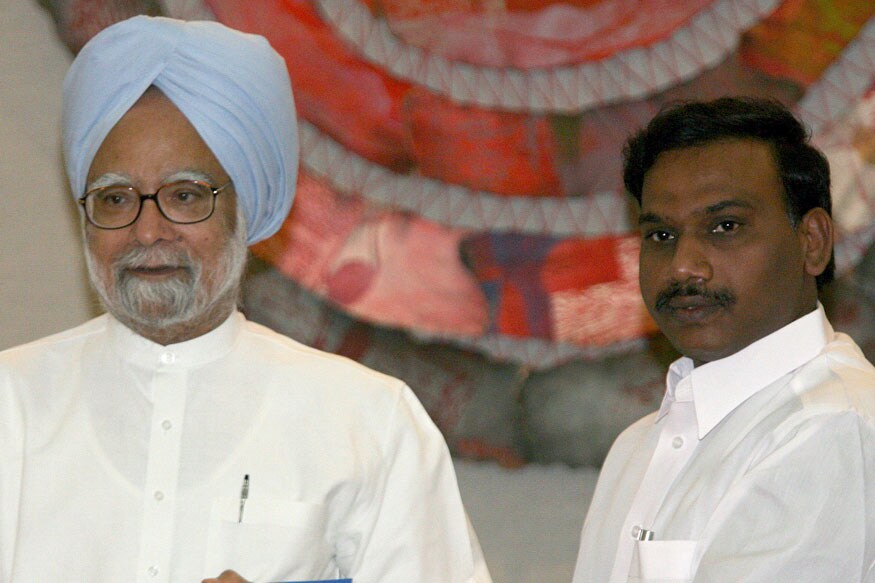 File photo of former PM Manmohan Singh and former telecom minister A Raja. (Reuters)
In case you missed it
Former Telecom Minister A Raja wants support from his ex-boss Manmohan Singh. Raja has written a letter to Singh - first since his acquittal in the 2G scam case- which was considered to be one of the biggest corruption scandals in the UPA regime. In the letter, Raja writes, "I understand the compulsions that prevented you from openly supporting me. Today, I stand vindicated. I hope you will acknowledge that I remained loyal and faithful to you... and ensured that you did not suffer personal embarrassment in the trial proceeding."
The Assam Police registered an FIR against West Bengal Chief Minister Mamata Banerjee on complaints over her allegation that the Centre was conspiring to drive Bengalis out of Assam with the state's National Register of Citizens (NRC) that is being updated.
While hearing a petition, which had objected to hostel curfew timings for girls in the Banaras Hindu University (BHU) hostel, a Supreme Court judge said, "Even my daughter is accompanied by my wife or myself when she returns home late." According to Justice Arun Mishra, the restriction on hostel outdoor timings had security and safety of female students in mind and that there was nothing ex-facie bad about it.
Kulbhushan Jadhav was kidnapped from near Chabahar port in Iran by Jaish-ul-Adl, a terror outfit which allegedly has close links with the Pakistan Army. This revelation punches holes in Pakistan's stand that Jadhav is an Indian spy. According to sources in the Indian security establishment, Jadhav was kidnapped by Mullah Omar Irani of Jaish-ul-Adl from Sarbaz city, around 52km from Chabahar. Irani then handed over Jadhav to the Pakistan Army.
In the fresh video released by the Pakistan foreign affairs department, former Indian Navy officer Kulbhushan Jadhav is seen stating that he is in fact a commissioned officer of the Indian Navy. "I have one very important thing to say here, to the Indian public, the Indian government and people in the Navy that my commission is not over yet. I am a commissioned officer of the Indian Navy," he can be purportedly seen as saying in the video. Pakistan has repeatedly denied India consular access to Jadhav on the ground that it was not applicable in cases related to spies. Jadhav's new video released by the Pakistan authorities raises questions on this claim.
A day after a BSF jawan was killed in Jammu in unprovoked firing by Pakistan, India hit back, destroying three Pakistan Army posts. According to sources, over 10 Pakistan Rangers were killed in the BSF action.
An authentic age proof document is now a must for women visiting the famed Lord Ayyappa Temple in Sabarimala in Kerala, where the entry of female devotees in the age group of 10-50 is banned.
Convicted in the second fodder scam case, RJD chief Lalu Prasad Yadav tried to put arguments for his case himself before the special CBI judge. While CBI Judge Shiv Pal Singh warned him about his supporters sloganeering outside the courtroom in the beginning, the conversation soon took a lighter note. The court burst into laughter after Lalu, while complaining of severe cold inside the jail, urged the court to decide his fate with a cool mind.
Japan has emerged the world leader in air travel punctuality, boasting titles to the most punctual airlines and most on-time airport in the world. Which are the other punctual airports in the world? Find out here.
The Bombay High Court has directed the Maharashtra government to file a reply to a PIL challenging the prohibition on carrying outside food into movie theatres and multiplexes across the state. The court asked when security guards frisk the public entering cinema halls and check their bags, what was the need to keep all their food items and force them to purchase food from theatres.
Smelling some success in Gujarat election, the Congress — in a stock-taking meeting — has decided to continue with its 'soft Hindutva' strategy in the upcoming Assembly elections in Karnataka, Rajasthan and Madhya Pradesh. The state units of these poll-bound states have been asked to draw up a list of temples and mutts for Rahul to continue his 'temple run' with. The temples would have to be important ones and those with political significance in the region.
In case you missed the story of Yogi Adityanath ordering a reduction in the number of holidays in Uttar Pradesh, here's an infographic for you.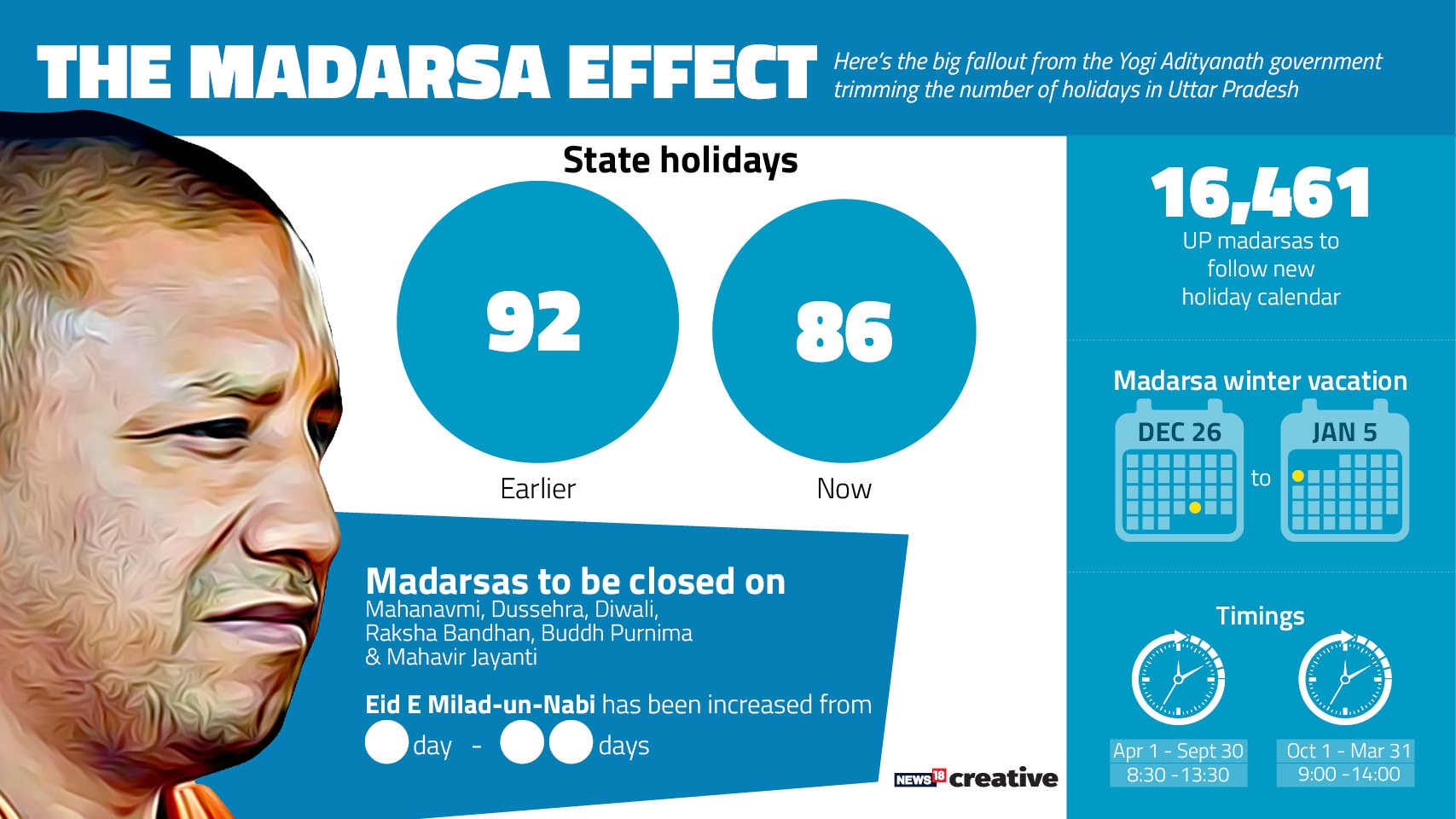 Agree or disagree?
The 'mango people' are bitter, feeling let down by the King Alphonso himself: Arvind Kejriwal. In the 24 hours after he nominated a billionaire 'dal badlu' to the Rajya Sabha, bypassing worthier candidates, the Aam Aadmi Party supremo has weathered a Twitter tornado of booing, as his patented 'clean politics' rhetoric rebounded to bite him sharply in the fundament. The question du jour on social media was: has Muffler Man been co-opted by the system against which he fought? In endorsing Sushil Gupta & N D Gupta, Kejriwal has reduced AAP to an 'Aam Party'.
The martyrdom of Major Moharkar and three soldiers while on a routine patrol in the Keri sector of Jammu and Kashmir was followed, after 48 hours, by an Indian Army cross-border strike, killing Pakistani soldiers. This tit-for-tat action is now seen as something that has become the new normal along the Line of Control (LoC) separating India and Pakistan. There is a similar pattern with ceasefire violations (CFV) — one side initiating and the other responding immediately. Lt Gen (Retd) DS Hooda writes that a bloody haul on the border is the only way to compel Pakistan to change its ways.
On reel
Bengaluru will add 1 crore more people by 2031. But to accommodate more people in the city where 11 million are already suffering traffic woes, pollution, water scarcity and potholes, the city needs to create 43% extra space for 1 crore people. What does this mean for the city? Here's detailed explainer.
(Get a fresh dose of the news that matters, delivered directly to your inbox, every morning. The perfect way, to get you started and informed, for the day ahead. Subscribe to News18 Daybreak here.)
| Edited by: Ananya Chakraborty
Read full article