News18 Daybreak | 5 Activists, Writers Arrested in Raids Across India, Stalin Targets BJP and Other Stories You May Have Missed
Get a fresh dose of the news that matters, delivered directly to your inbox, every morning. The perfect way, to get you started and informed, for the day ahead.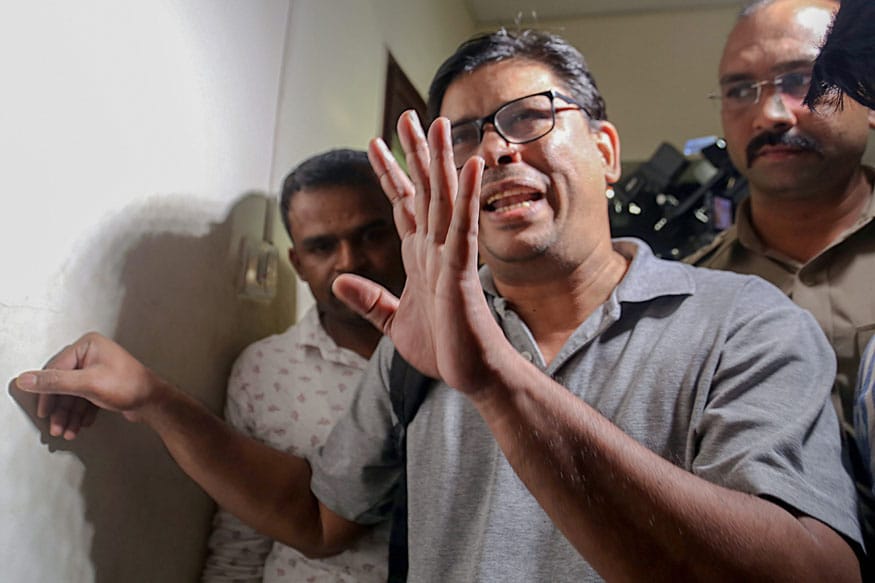 Arun Ferreira, a human rights activist and lawyer, after he was arrested by the Pune police in connection with Bhima Koregaon violence case. (PTI Photo)
In case you missed it
Shocking raids: In a multi-city crackdown, Pune police on Tuesday raided the homes of at least nine rights activists and arrested five of them for alleged Maoist links in sweeping raids across the nation. The raids were carried out as part of a probe into the violence at Maharashtra's Koregaon-Bhima village, triggered by an event called 'Elgar Parishad' (conclave) held in Pune on December 31 last year. Five activists and writers were arrested after the raids that are being perceived as a brazen attack on free speech in India. Those arrested by the police are Varavara Rao, Sudha Bhardwaj, Vernon Gonzalves, Arun Ferreira and Gautam Navalakha.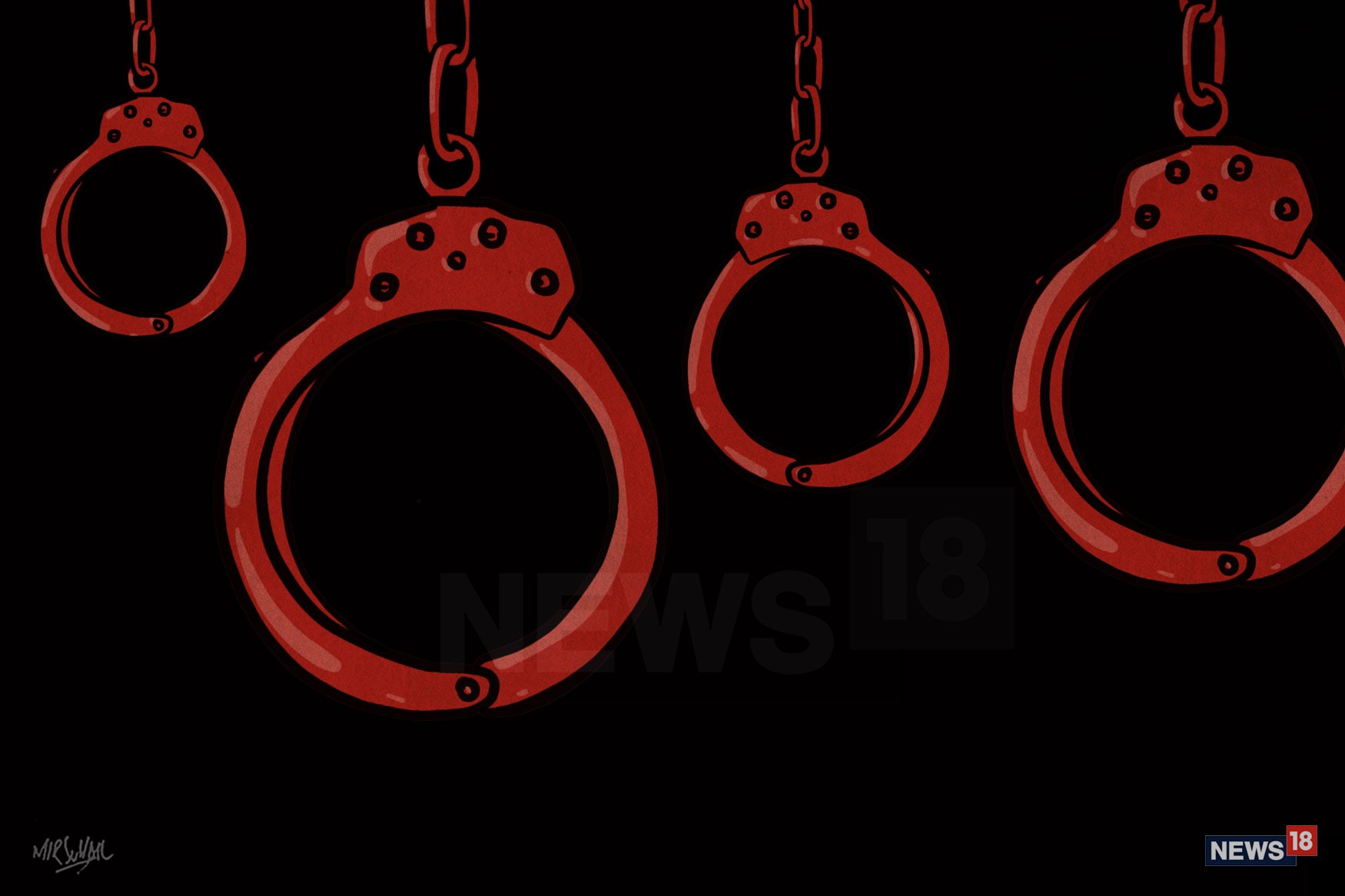 Critical outrage: The raids and arrests of the prominent civil rights activists has triggered outrage and condemnation by several lawyers, academics and authors including award winning author Arundhati Roy. Some called it "absolutely chilling" and some said it amounted to a "virtual declaration of emergency". Roy herself called the condition perilous and said that it was en Emergency-like state where murderers were being punished and dissenters punished.
Damp squib? On August 15, Prime Minister Narendra Modi announced the NDA government's flagship project: Ayushman Bharat, a government-sponsored health insurance scheme which seeks to provide free medical coverage of Rs 5 lakh per year per family at any public or select private hospitals across the country. But in a country like India, where on average a population of 11,000 is tended by just a single doctor, and the non-availability of health services in remote areas remains a concern, will the much anticipated Ayushman Bharat scheme foster a change in an already ailing healthcare system? Read News18's detailed report on the issue.
Swift attack: The newly crowned DMK president MK Stalin on Tuesday, in his first speech to the cadres, hit out at the Centre for destroying all institutions in the country and urged his party to teach a lesson to the Modi government.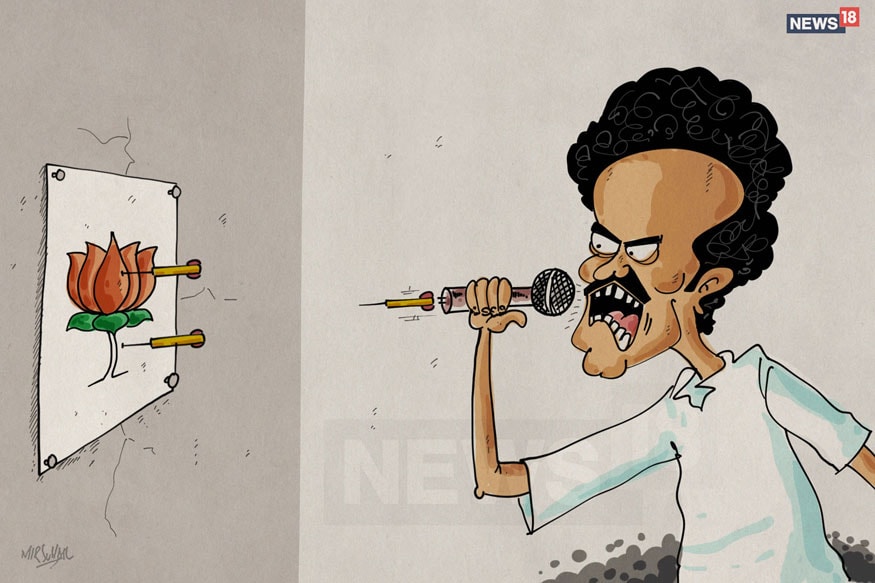 Face-swap: While it's no news that our country has very few women politicians, now an election pamphlet has replaced the photos of women candidates with their husbands'. The pamphlet is a list of candidates for an election campaign for Municipal elections in Ullal in Mangalore. This particular election had some special wards reserved for women, which was represented in the pamphlet by blank spaces with a cross instead of where their pictures should have appeared.
Role reversal: The Supreme Court has imposed a fine of Rs 10 lakh on the Income Tax department for reportedly trying to mislead it. A bench headed by Justice Madan B Lokur slapped the penalty on the Commissioner of Income Tax, Ghaziabad, and said it was 'shocked' at the attempts made by the CIT to present "false and misleading" facts before the highest court of the land.
State solidarity: In one of the biggest cleaning missions following a natural calamity in India, more than 60,000 volunteers from all walks of life have descended on Kuttanand in Alappuzha distric in Kerala. The flood-ravaged state has forced every resident, including political leaders, to hit the streets.
On reel
Adorned with marble interiors, bronze statues and pictures of Hindu Mahasabha leaders, the first 'Hindu court' is set to be inaugurated in Uttar Pradesh's Hathras district soon. Christened as Sri Ram Bhavan, the 'court' will deliver justice on the lines of 'Narada Shastra'.The 'chief justice' of the 'Hindu court', who resides just 50 km from here in Aligarh, will have the first seat. She would get a wooden chair with some extra cushions. There will be a luxurious sofa for the petitioners on one side of the 'judge' and another one, at a distance, for the respondent party. Watch the video to know more.
https://www.youtube.com/watch?v=qurEnknS25I
(Get a fresh dose of the news that matters, delivered directly to your inbox, every morning. The perfect way, to get you started and informed, for the day ahead. Subscribe to News18 Daybreak here.)
Also Watch
Get the best of News18 delivered to your inbox - subscribe to News18 Daybreak. Follow News18.com on Twitter, Instagram, Facebook, Telegram, TikTok and on YouTube, and stay in the know with what's happening in the world around you – in real time.
| Edited by: Ahona Sengupta
Read full article