Today's Big Story
63.48% voter turnout recorded in phase 6 as violence mars polling in WB
Phase six of the Lok Sabha elections
recorded a 63% turnout
in 59 seats across six state and the national capital.
BJP candidate Bharati Ghosh was attacked
in West Bengal and a poll officer was allegedly beaten up by an MLA of the saffron party in Uttar Pradesh during the Lok Sabha poll's sixth on Sunday.
Penultimate phase
: Elections were held in 14 seats in Uttar Pradesh, 10 seats in Haryana, eight constituencies each in Bihar, Madhya Pradesh and West Bengal, four in Jharkhand and seven seats in Delhi.
A low turnout:
Delhi's saw a dip in its turnout from 65% in 2014, despite a three-cornered contest among the BJP, Congress and AAP with several high profile candidates, while the EC also appeared disappointed at the low polling figure even after its enhanced efforts to draw the voters to polling booths.
Glitches in EVMs were reported
in Delhi, and the other places where polling took place. However, poll officials said the voting machines were replaced.
In Other News
Mumbai Indians reap rewards of all bases covered bowling attack
At 132 for 4 in 18 overs, it was CSK, with
18 needed for victory in 12 deliveries
, who looked set to win their 4th IPL title. But that was not to be. MI won a thriller and a record 4th title by a solitary run.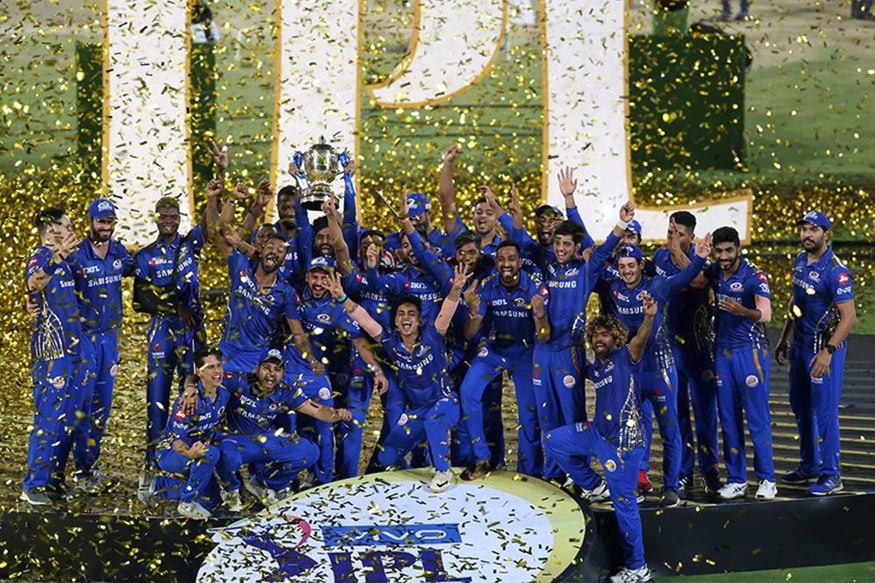 Several injured in clash after Patidars stall Dalit wedding procession in Gujarat
Police had to
resort to a baton charge
on Sunday after members of the Patidar community allegedly stopped a Dalit man's wedding procession in Gujarat's Aravalli district and the two sides pelted stones at each other.
Khalsa aid distributes Quran in refugee camp in Iraq to celebrate Ramzan
International Sikh NGO Khalsa Aid has
won hearts once again
, this time by gifting the holy book of Quran to people living in a refugee camp in Iran. The gesture was made during the month of Ramzan to mark the holy month of Muslims.
Donald Trump hikes tariff to $200 billion on Chinese goods after breakdown of talks
US President Donald Trump's tariff increase to 25 percent on $200 billion worth of Chinese goods took effect on Friday,
ratcheting up tensions between the United States and China.
News18 Election Tracker
Congress' Overseas Committee chairman
Sam Pitroda raked up a controversy
over his ill-perceived response to a question about the 1984 anti-Sikh riots. "So what," was his comment, which drew the ire of several Congress and rival BJP leaders alike.
The Election Commission has found
no violation of the poll code
in Niti Aayog sharing data with the prime minister's office on places where PM Narendra Modi was set to campaign for the Lok Sabha elections.
Meanwhile, the BJP on Sunday
also alleged "failure" of law and order
in Rajasthan in the wake of the Alwar gangrape incident and demanded the resignation of Chief Minister Ashok Gehlot.
On Our Specials
A spirited votebank
: In Punjab, Debayan Roy, finds that over 9,000 deras in Punjab and Haryana wield considerable influence over its followers. This transcends the
spiritual and enters the political r
ealm during the polls season.
Difficult bearings:
Rounak Kumar Gunjan travels to Haryana's Nuh, where several truck drivers have been rendered unemployed after the Manohar Lal Khattar government brought out a new policy.
'Because he was a Muslim': In Nuh, Eram Agha finds that the widows of
those lynched in Rajasthan's Alwar
by cow vigilantes will vote for those who gets them justice.
On Reel
Phase 6 of the Lok Sabha polls saw several politicians including Arvind Kejriwal and Priyanka Gandhi cast their votes.