News18 Daybreak |Bhagwat Says Hindutva is About Inclusivity, Scientist Accused in ISRO Spy Case Dies, And Other Stories You May Have Missed
Get a fresh dose of the news that matters, delivered directly to your inbox, every morning. The perfect way, to get you started and informed, for the day ahead.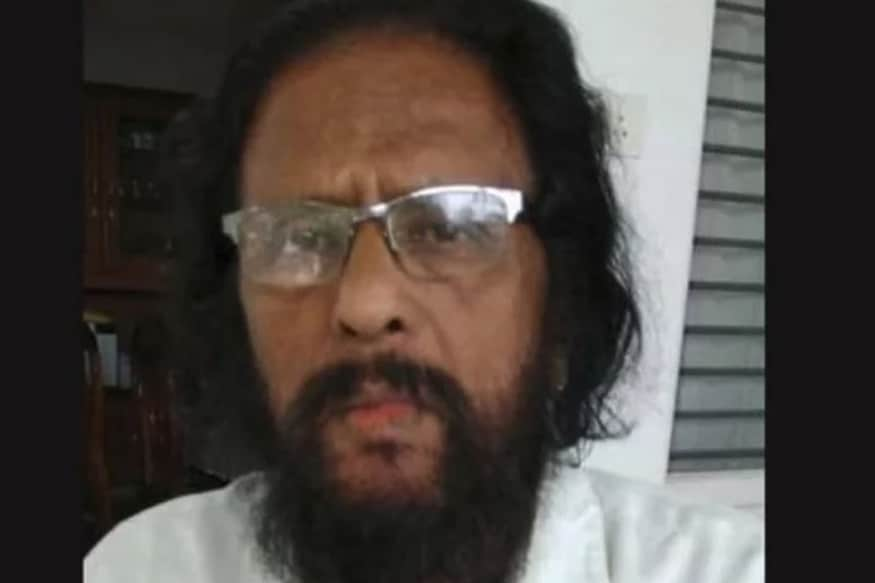 Former ISRO scientist K Chandrasekhar who passed away before the Supreme Court declared him innocent
In case you missed it
Seeking inclusivity: Seeking to define how RSS works and allaying apprehensions of minorities in the country, Mohan Bhagwat on Tuesday said "inclusivity" is an essential part of the right-wing organisation and that if Muslims are not welcome in a Hindu nation, it is not 'Hindutva'. He also emphasised on how the organisation believes in the power of the Constitution.
[caption id="attachment_1881837" align="alignnone" width="300"]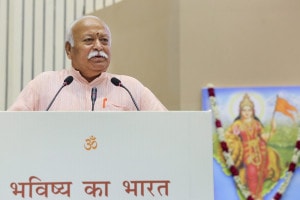 New Delhi: RSS chief Mohan Bhagwat speaks on the 2nd day at the event titled 'Future of Bharat: An RSS perspective', in New Delhi, Tuesday, Sept 18, 2018. (PTI Photo) (PTI9_18_2018_000191B)[/caption]
Foot-in-mouth: An AIADMK minister has stirred controversy by boasting that the burial site of late chief minister and DMK patriarch Karunanidhi was owed to the "alms" given by his party. AIADMK Information and Technology Minister Kadambur Raju was caught on camera saying, "Even when the High Court directed to give land at Anna Memorial, we chose not to appeal, due to our generosity. If Karunanidhi is lying in Anna Memorial, it is only because of the alms given by us to them".
Justice too late:A former scientist wrongly framed in an ISRO spy case died just hours before the Supreme Court finally declared him innocent. Former space scientist K Chandrasekhar slipped into coma hours before the Supreme Court delivered its judgement on Friday, dismissing the espionage case as a frame up.
JNU at war: Defence Minister Nirmala Sitharaman Tuesday alleged there are forces in the Jawaharlal Nehru University which are "waging a war" against India and they are even seen with elected representatives of the institution's students union.
Filial Consortium: The greatest agony for a parent is to lose their child during their lifetime, said the Supreme Court on Tuesday as it laid down the concept of 'filial consortium' for awarding compensation to the parents in case of accidental death of a child.
Customer wins: In a country where prostitution is a crime and legislations penalize individuals who practice flesh trade, the Karnataka High Court recently ruled that there is "no penalty" for a "customer" who uses the services of a prostitute.
[caption id="attachment_1881839" align="alignnone" width="300"]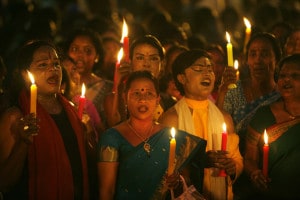 Sex workers hold candles during a campaign to observe the "International Sex Workers' Rights Day" in Kolkata March 3, 2010. The campaign was held to celebrate the 10th anniversary for the legality rights movement of the sex workers in India, on the International Sex Workers' Rights Day, an official from Durbar Mahila Samanwaya Committee, a Kolkata based group said on Wednesday. REUTERS/Parth Sanyal (INDIA - Tags: SOCIETY) - GM1E6331STP01[/caption]
Agree or disagree?
In its investigations of human rights allegations in J&K, the Army has found 78 cases to be true and punished 156 officers and soldiers. These figures are often glossed over by those who argue that the army does not take requisite action. The real problem lies in the actions of a few officers and men who have carried out deliberate human rights violations for personal gains, and have evaded the Army's legal process. Left General (retd) DS Hooda writes that the army needs to take swift action in such cases.
On reel
Amazon's Marvelous Mrs. Maisel claimed five awards this year. One for the best comedy series "Marvelous Mrs. Maisel". Amy Sherman-Palladino got two awards for writing and directing it, Rachel Brosnahan won Lead Actor comedy category for Marvelous Mrs. Maisel. Henry Winkler won the first Emmy of his career, after four decades of his first nominated . Watch the video for more.
​
https://www.youtube.com/watch?v=hm__qsXJKhs
(Get a fresh dose of the news that matters, delivered directly to your inbox, every morning. The perfect way, to get you started and informed, for the day ahead. Subscribe to News18 Daybreak here.)
Get the best of News18 delivered to your inbox - subscribe to News18 Daybreak. Follow News18.com on Twitter, Instagram, Facebook, Telegram, TikTok and on YouTube, and stay in the know with what's happening in the world around you – in real time.
| Edited by: Sana Fazili
Read full article