News18
»
Cricketnext
6-min read
News18 Daybreak | Budget Session, Federer Wins Australian Open and Other Stories You May Have Missed
Get a fresh dose of the news that matters, delivered directly to your inbox, every morning. The perfect way, to get you started and informed, for the day ahead.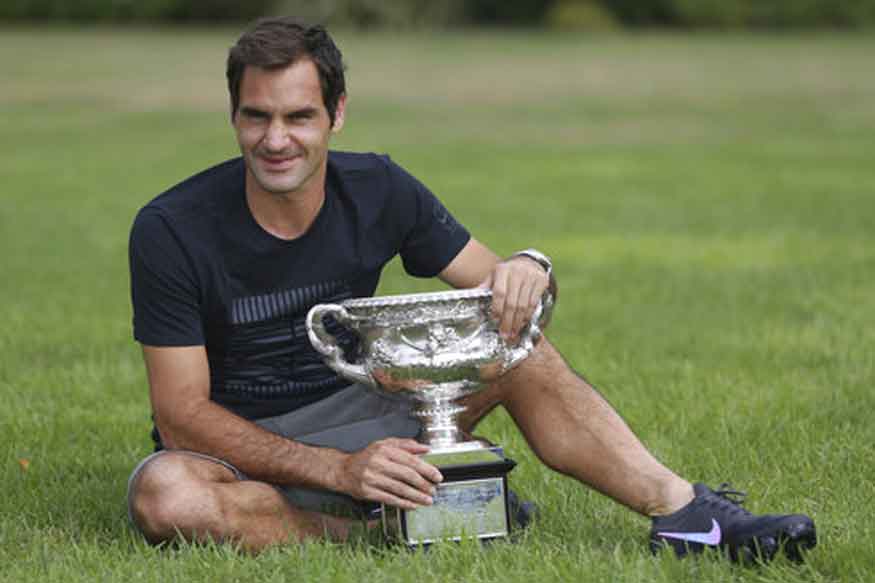 Roger Federer poses with the Norman Brookes Challenge Cup after winning the men's singles final at the Australian Open against Marin Cilic in Melbourne. (Image: AP)
The government has said it will do everything in its power to ensure the passage of triple talaq bill in the Budget Session of Parliament, which starts from today, and said it would talk to various parties for a consensus on the issue.
Theyhave filed a murder and attempt to murder case against Major Aditya of Garhwal Rifles for killing two Kashmiri civilians and causing injuries to eight others in firing at Ganowpora Shopian. Two people were killed and several others injured after the Army opened fire on protesters in Shopian district of south Kashmir on Saturday. The district administration had ordered a magisterial inquiry into the incident and set a deadline of 20 days for the probe report.
OP Singh is facing his first big challenge as the police chief of Uttar Pradesh but insists that all is calm in communally sensitive Kasganj where two days of violence resulted in the loss of one life, torching of shops and buses, and attack on a religious structure. Singh's assurances notwithstanding, the ground reality is different. Tension continued to simmer in the area, with a few shops being attacked on Sunday morning despite the curfew.
[caption id="attachment_1643957" align="alignnone" width="875"]
A team of Rapid Action Force (RAF) personnel patrol a street in violence-hit Kasganj on Sunday. (Photo: News18)[/caption]
More than 80 persons have been arrested, vigil has been intensified and politicians have started trading blame. Several families, living in areas like Baddu Nagar that bore the brunt of the riots, have fled the area fearing for their lives. And many haven't stepped out of their homes at all despite the curfew being relaxed. 
Sweta Yadav, a popular, fiery 30-year-old independent journalist who regularly reports on Dalit atrocities is disadvantaged thrice over. Being a Yadav who talks about Dalits makes her a suspect in the eyes of both communities, she says. Plus being a woman, she's often subjected to a lot of sexual abuse. She's part of a growing community of solo journalists who've found in YouTube and other social media platforms a medium to talk on issues that mainstream didn't allow her. Here's the story of how the online boom is helping Dalits reclaim and reassert their identity. 
An Indian-origin principal atone of the UK's leading state-funded schools has been branded as "Hitler" on social media over her efforts to ban the 'hijab' for very young students.
Prime Minister Narendra Modi took a veiled dig at former Bihar chief minister Lalu Prasad Yadav as he stressed that no one would be spared in the government's anti-graft drive. Speaking at an NCC rally in the capital, he urged the youth to join him in the fight against corruption and black money. "Sometimes, there was a sense of disappointment that there is big talk about (combating) corruption but the big and mighty go scot-free. Today, you are going through a phase when three former chief ministers are rotting in jail," he said.
After Rajasthan Royals broke the bank to sign Ben Stokes on the first day of the auction, the first ever champions once again set the cash registers ringing on the second day as they bought India's left-arm pacer Jaydev Unadkat for a whopping sum of Rs 11.5 crores. After being ignored by the teams twice during the auction, hot-shot opener Chris Gayle was finally bought by KXIP for his base price of Rs 2 crore while Murali Vijay was also picked by CSK for Rs 2 crore. While Unadkat and Tye enjoyed big pay day, 17-year-old Sandeep Lamichhane made history by becoming the first cricketer from Nepal to be bought in the auction with Delhi Daredevils picking him up for Rs 20 lakh.
Maharashtra's tableau has won the first prize at the Republic Day parade in New Delhi.
Roger Federer powered home to beat Marin Cilic in five sets to win his sixth Australian Open and 20th Grand Slam title in a riveting final.
Senior Congress leader and former finance minister P Chidambaram slammed the Narendra Modi government for its 'wild claims' on job creation, and said that if selling 'pakodas' counts as job, begging should also be considered a job.
Jamida Teacher broke the proverbial glass ceiling when she led Juma prayers at the Quran and Sunnat society headquarters in Malappuram district. Juma, the congregational prayer held every Friday, is usually led by men. Jamida says she is aware of the negative comments on social media against her, but refuses to back down. "The Quran does not differentiate between male and female. It only says devotees. It is the men and their interpretation that has differentiated against women and considered them as secondary citizens. I wanted to challenge this very basic idea and patriarchy. Quran doesn't say a woman cannot lead the prayer," she said.
A 32-year-old man was killed in a freak accident after being pulled into an MRI machine at a Mumbai hospital whose staff allegedly allowed him to enter the room with a metal oxygen cylinder.
The Supreme Court has come to rescue of a woman who fought for almost 14 years to get a job in the central government after the sudden death of her husband. A bench headed by Justice Kurian Joseph has ordered the Ministry of Coal to not only appoint her son to a suitable post but also cough up more than Rs 10 lakh in compensation.
After years of deliberations and closed-door meetings, the nearly two-decade-old plan of Air India disinvestment is finally taking shape. Union Civil Aviation Minister Gajapathi Raju is at the helm of turning around this massive "debt trap". In an interview to News18, Raju talks in detail about the major disinvestment process, disclosing that an international player has expressed interest in buying out the national carrier's foreign operations. He also admits that Air India's debt may, after close scrutiny, come out to be substantially higher than the popularly believed Rs 50,000 crore sum.
Agree or disagree?
On January 20, 17 workers were charred to death in a fire that broke out in a cracker factory in outer Delhi's Bawana industrial area. The factory was not licensed for the work it was performing - packing of explosive materials. People were working on contract basis. Complaining would mean losing their job. There were no inspections. The Bawana incident is not unique. Last month, 12 migrant workers were burnt to death in a chiwda manufacturing unit in Mumbai's Sakinaka. This happened days after the Kamala Mills fire tragedy in which 14 people lost their lives. Vivek Monteiro, Secretary of Centre of Indian Trade Unions (CITU), Maharashtra, that a Bawana tragedy is waiting to happen all over India. 
It has been four days since Prime Minister Narendra Modi delivered the opening speech at the World Economic Forum in Davos. However, it continues to reverberate among politicians, bureaucrats, industrialists, media and the public. What could be the reason? Was it because of the platform or the content of his speech or the Modi factor or the way he projected India? Prime Minister Modi showcased his marketing skills in identifying his target audience and making the correct pitch, in a correct manner. Modi was statesman-like and his speech was relevant for the forum and beneficial for India.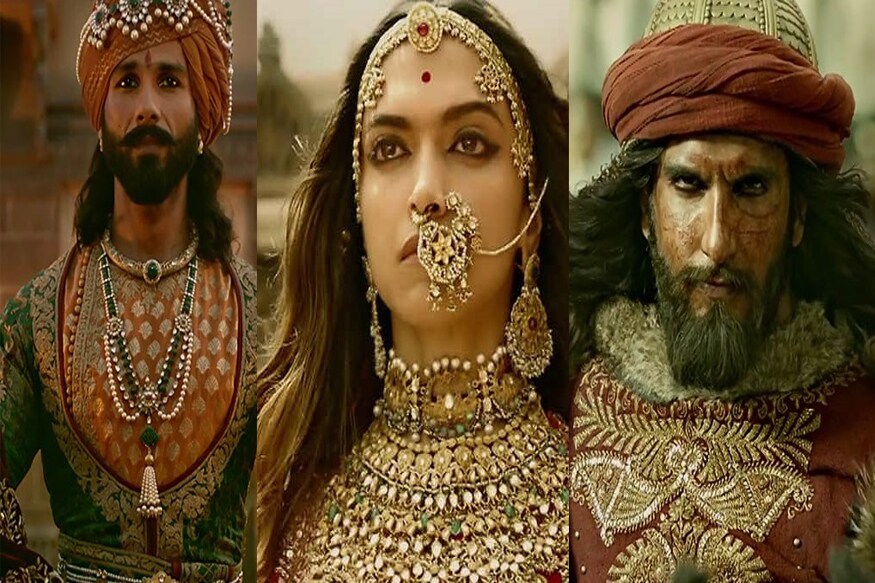 There's nothing good about Padmaavat. Not even Ranveer Singh's acting. Padmaavat is Islamophobic. Muslims (read Khiljis) are portrayed as the 'other' who go on plundering whatever that comes across them, take away the women, and, wait for it, scheme debauchery while munching on huge amounts of meat. And, there's homophobia too. Here's a confession of a survivor who managed to watch the movie.
(Get a fresh dose of the news that matters, delivered directly to your inbox, every morning. The perfect way, to get you started and informed, for the day ahead. Subscribe to News18 Daybreak here.)
| Edited by: Puja Menon
Read full article