News18 Daybreak | CBI Summons Former Kolkata Top Cop and Other Stories You Need to Watch Out For
Get a fresh dose of the news that matters delivered directly to your inbox, every morning. The perfect way to get you started and informed for the day ahead.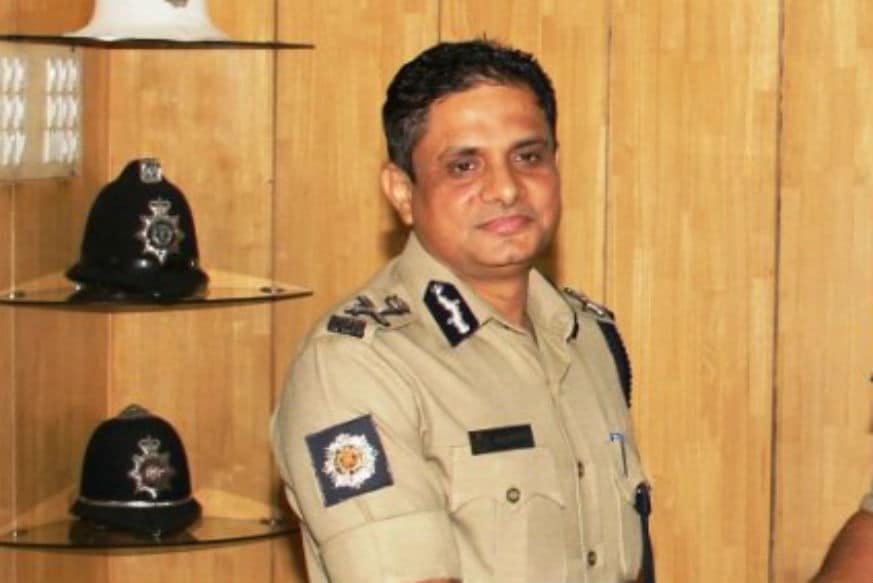 File photo of Rajeev Kumar.
Today's Big Stories
CBI summons former Kolkata top cop Rajeev Kumar, arrest likely today
Central Bureau of Investigation has summoned former Kolkata Police Commissioner Rajeev Kumar to its Kolkata office today in connection with the Saradha chit fund scam. Earlier, on Tuesday, the Supreme Court had rejected Kumar's petition requesting that his arrest shield be extended.
Then on Sunday, the Bureau of Immigration issued a look-out notice against him. This means that Kumar will be handed to the CBI if he tries to leave the country. Meanwhile, the West Bengal government under CM Mamata Banerjee, who is close to Kumar, reinstated the former police commissioner as the Additional Director General, CID.
After Gujarat, PM Modi to visit Varanasi where he will address party worker
A day after he was chosen as the leader of the National Democratic Alliance and appointed as the Prime Minister, Narendra Modi visited Gujarat where he addressed a rally of BJP supporters and met his mother. This is the PM's first trip to his home turf after he led the saffron party to victory in the Lok Sabha elections with a massive mandate. He was accompanied by BJP president Amit Shah. Today, PM Modi will visit his constituency - Varanasi - where he will address party workers. Modi and the Council of Ministers will take oath on May 30.
In Other News
Rahul Gandhi's insistent resignation after poll debacle faces resistance at CWC meeting
Congress chief Rahul Gandhi in the Working Committee meeting on Saturday remained adamant about quitting the party over its devastating defeat in the Lok Sabha polls. The party's top brass, however, unanimously rejected the proposal. Here's what happened at the meeting.
20 killed in massive blaze at coaching centre in Surat, CM Vijay Rupani orders fire safety audit
The students were attending tuition classes when the fire broke out at the Takshila building. Disturbing visuals showed some students jumping off the multi-storey building in an attempt to escape the inferno. Three have been arrested in connection with the fire.
Mumbai Immigration Authorities stop ex-Jet Airways chairman and his wife from travelling abroad
Naresh Goyal and Anita Goyal were on a Dubai-bound Emirates flight when they were stopped by the authorities. Goyal was supposedly travelling for a meeting with executives of Gulf carrier Etihad and the Hinduja Group for a revival plan for the now-defunct Jet Airways.
Lawyer, right-wing activist sent to CBI custody for 'destruction of proof' in Dabholkar murder case
A member of the right-wing outfit Sanatan Sansthan and a lawyer were arrested for the alleged destruction of evidence in the murder case of rationalist Naresh Dabholkar. A preliminary probe revealed that Sanjeev Punalekar and Vikram Bhave had links with the two alleged killers of Dabholkar.
British PM Theresa May resigns in tears amid mutiny in cabinet over Brexit strategy
British PM Theresa May announced her resignation in an emotional address on Friday, ending a dramatic three-year tenure of near-constant crisis over Brexit. Several conservations MPs including Boris Johnson, Matt Hancock, Jeremy Hunt and Michael Gove have thrown their hats in the ring.
On Our Specials
'The Comeback Kid': Over the last decade, Jaganmohan Reddy has bounced back from near decimation to triumph and also exacted revenge from the Gandhis by making their Congress party irrelevant in Andhra Pradesh. The recently concluded Lok Sabha elections saw the vivacious leader make a clean sweep in the state. As DP Satish writes - Jagan's rise has been filmier than fiction.
Rise of 'Kamandal': The BJP in Uttar Pradesh was successful in overcoming the biggest political hurdle in its way — the alliance comprising the regional powers of SP and BSP. The saffron party might have won a fewer number of seats as compared to 2014, but its vote-share increased to nearly 50%. The question that rises is if these movements based on Mandal politics have lost their steam. Read Pranshu Mishra's analysis here.
Saffron fails: Kerala bucking Modi magic and BJP's attempts to convert the Sabarimala temple controversy into a la Ayodhya has underlined one fact for the BJP – its Hindutva and social engineering model that paid such rich dividends in the north has failed to work here. Kay Benedict lists five reasons as to why the saffron party's march in the state was halted.
On Reel
What's the formation of the newly elected Lok Sabha like, as far as its gender composition, average age and educational qualifications are concerned. Here's all you need to know about 17th Lok Sabha.
Read full article
Countdown To
Elections Results
To Assembly Elections 2018 Results