News18 Daybreak | Centre Uncertain on UAE Aid for Kerala, President Appoints J&K Guv and Other Stories You May Have Missed
Get a fresh dose of the news that matters, delivered directly to your inbox, every morning. The perfect way, to get you started and informed, for the day ahead.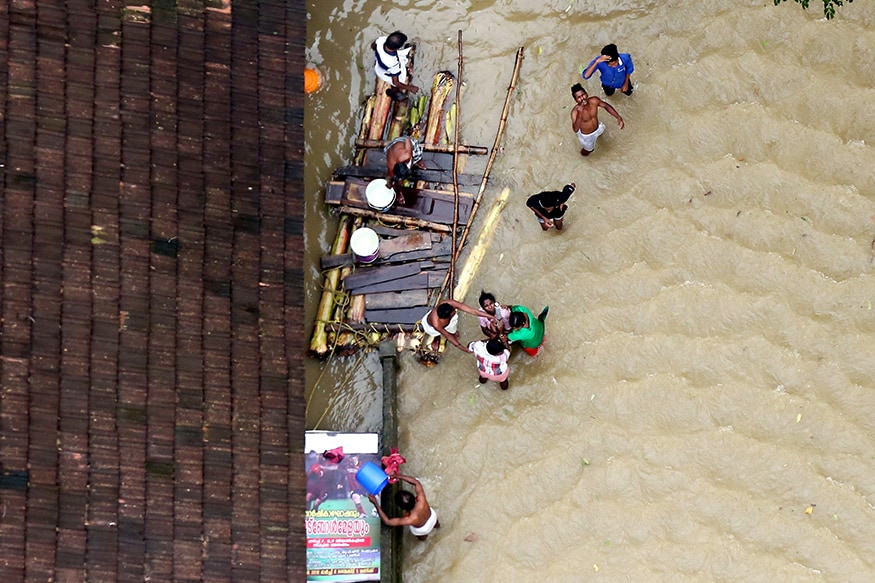 Aerial photos of Kerala floods. (Reuters)
In case you missed it
The government is unlikely to accept any foreign financial assistance for flood relief operations in Kerala, official sources said on Tuesday. This would rule out UAE's generous aid offer of Rs 700 crore for the state. The government has taken the considered decision to rely solely on domestic efforts to tide over the situation, they said, as it feels it has the wherewithal to deal with the calamity. However, the final decision will be taken by the Ministry of External Affairs (MEA).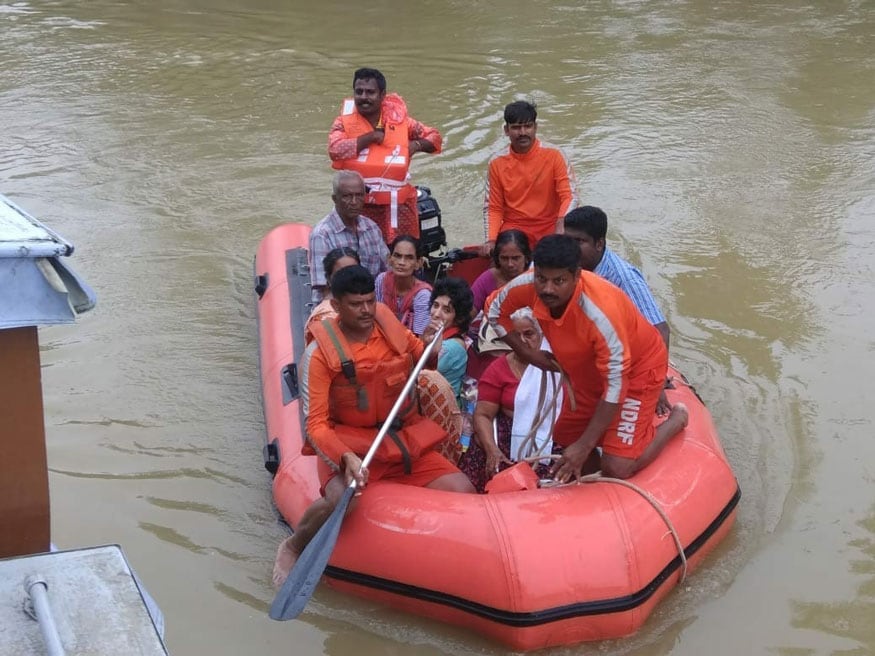 "Many have come forward to help Kerala. Besides the aid from various states, other nations have also been extending assistance to the flood-hit region. UAE has put forward a relief package and the Gulf nations have been helping us on all fronts," Kerala Chief Minister Pinarayi Vijayan had said, thanking the country.
Even as Congress MP Shashi Tharoor claimed that he is an emissary of the Kerala government and is in Geneva to seek help from the United Nations for the flood-ravaged Kerala, the Kerala government has denied the same.
The CBI team investigating the murder of rationalist Narendra Dabholkar conducted a joint raid with Maharashtra ATS at Aurangabad and seized several weapons, including a pistol and live cartridges. The agency suspects that the pistol seized is the same that was used to murder Dabholkar.
Bihar governor and BJP's former national vice-president, Satya Pal Malik, was appointed the Governor of Jammu and Kashmir as President Ram Nath Kovind cleared seven new gubernatorial appointments. Tathagata Roy, the governor of Tripura, has been given charge of Meghalaya, while Haryana governor Kaptan Singh Solanki has been appointed as governor of Tripura. More on the appointments, here.
Kerosene oil was poured on a Dalit woman and she was set on fire after a failed gang-rape attempt on Monday night at Puranbigha village, which comes under Giriak police station of Nalanda, Bihar.
The BJP-led NDA which has drawn a lot of flak for its handling of Dalit issues is attempting to figure out 'why Dalits are angry' with it. To understand the issue, India Foundation, the RSS-backed think tank, held a Dalit Chintan earlier this month and organised two different sessions on the subject. The sessions were chaired by union Home Minister Rajnath Singh and party general secretary Ram Madhav.
Short hair, saree and an outspoken nature — the three features of women that most people frowned upon during the pre-Independence days became a part of Ismat Chughtai's identity. For a woman ahead of her times, no rules or criticism were enough to bog her down. Read this account of Chutgai and her days in Aligarh.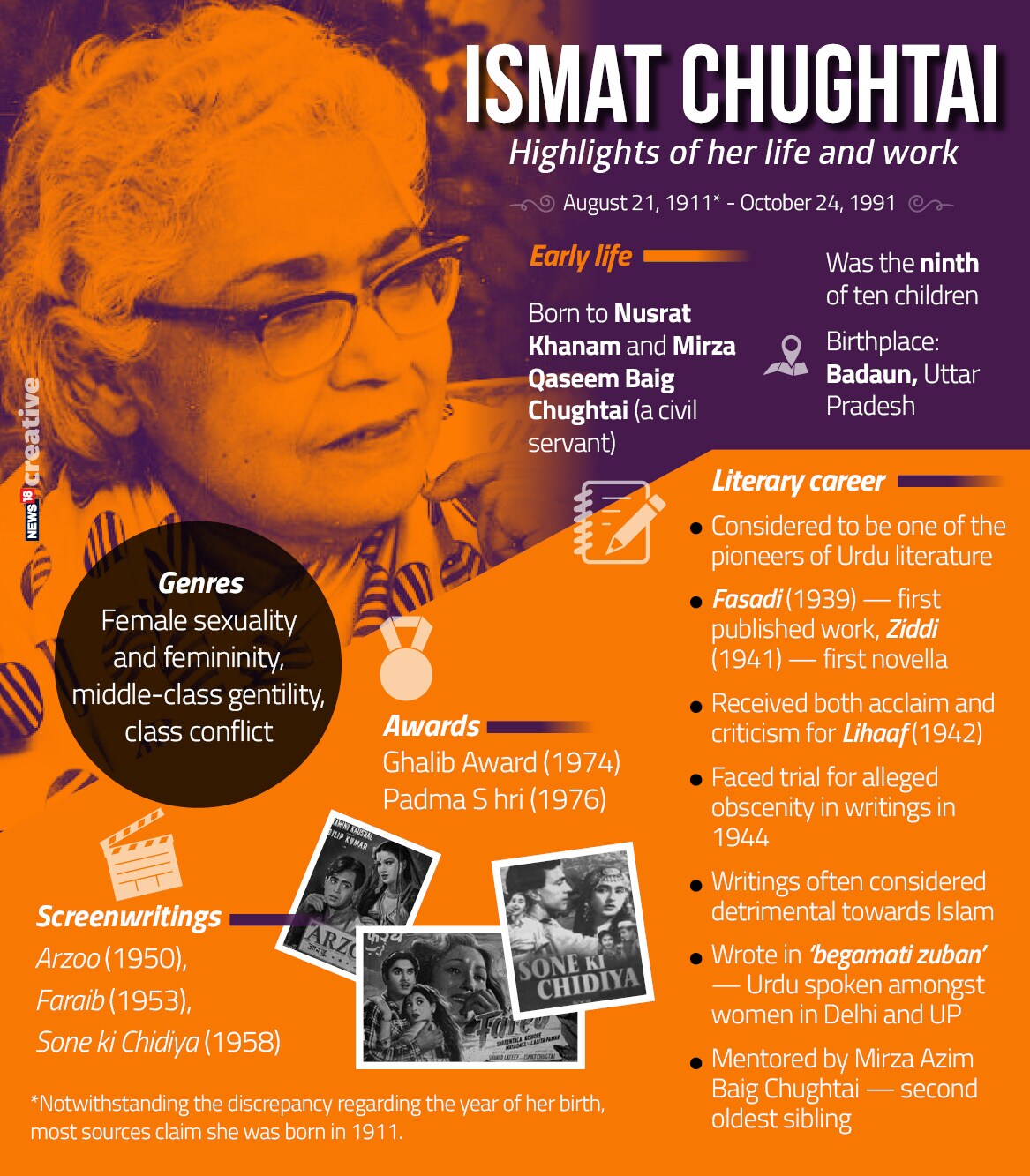 The fallout of last week's revelations that Google continues to collect your location data even when the Location History feature is turned off, can finally be felt. A man in California, Napoleon Patacsil from San Diego, has sued Google. A lawsuit has been filed against Google for sneaky location tracking and this is how it can impact you.
Agree Or Disagree?
For the medical sector in Kerala, this is the second big challenge this year. Their energies were focused on battling the Nipah virus earlier this year. But there is also a silver lining in the dark clouds. The process of rehabilitating people back in their homes will also involve in most cases starting life from scratch. With most homes flooded, families would need to invest in white goods and that would, the industry hopes, lead to a rejuvenation of the local economy. TS Sudhir writes that reconstructing Kerala isn't a task that will get done in a hurry.
There is a reason Doordarshan, the national broadcaster, shows Richard Attenborough's Gandhi every Independence Day. There is hardly any other film that chronicles the journey of the Indian freedom movement in a similar way. Bapu is synonymous with our fight against the British oppressors. That way, it was smart to base a film on him and tracking his evolution from an ordinary lawyer to one of the tallest leaders in the world. Somehow, Indian filmmakers couldn't find another thread. There are a couple of biopics but none of them shows the spectacular fight we put up against a mighty force, writes Rohit Vats.
On Reel
The fishermen in Kerala braved through areas where the naval commandos could not reach. 18,000 people were rescued by the fishermen who deployed 240 boats. Meet the heroes of Kerala.
(Get a fresh dose of the news that matters, delivered directly to your inbox, every morning. The perfect way, to get you started and informed, for the day ahead. Subscribe to Daybreak here.)
| Edited by: Ahona Sengupta
Read full article
Countdown To
Elections Results
To Assembly Elections 2018 Results