News18 Daybreak | CJI Impeachment Motion, Rahul Gandhi's Attack on Modi and Other Stories You May Have Missed
Get a fresh dose of the news that matters, delivered directly to your inbox, every morning. The perfect way, to get you started and informed, for the day ahead.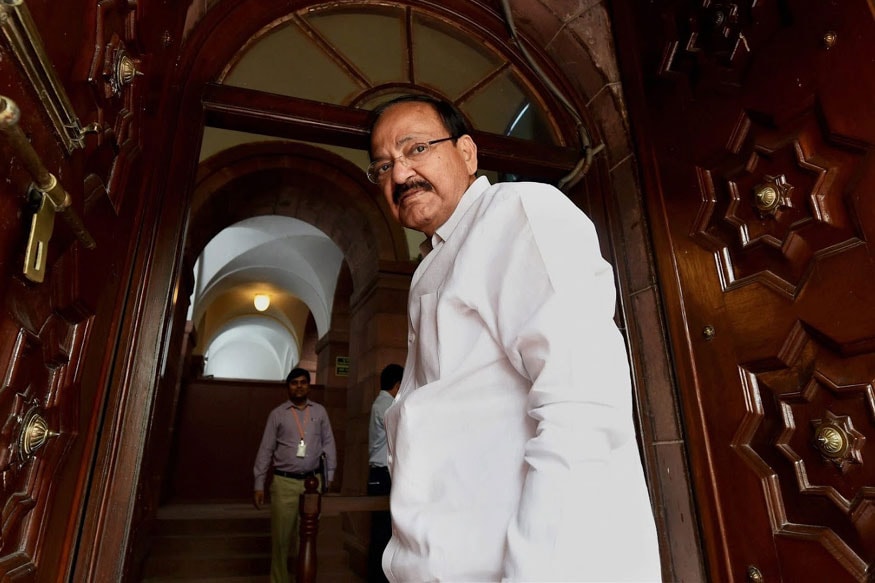 Vice-President Venkaiah Naidu. (Photo Courtesy: PTI)
In case you missed it
Rajya Sabha chairman Venkaiah Naidu on Monday rejected the impeachment motion against Chief Justice of India Dipak Misra by seven opposition parties, calling it an 'untenable' move. The decision was followed by deep political divide among lawyers and politicians, with some calling the decision to dismiss the impeachment motion as 'perfect' while others called in 'unconstitutional' and politically motivated.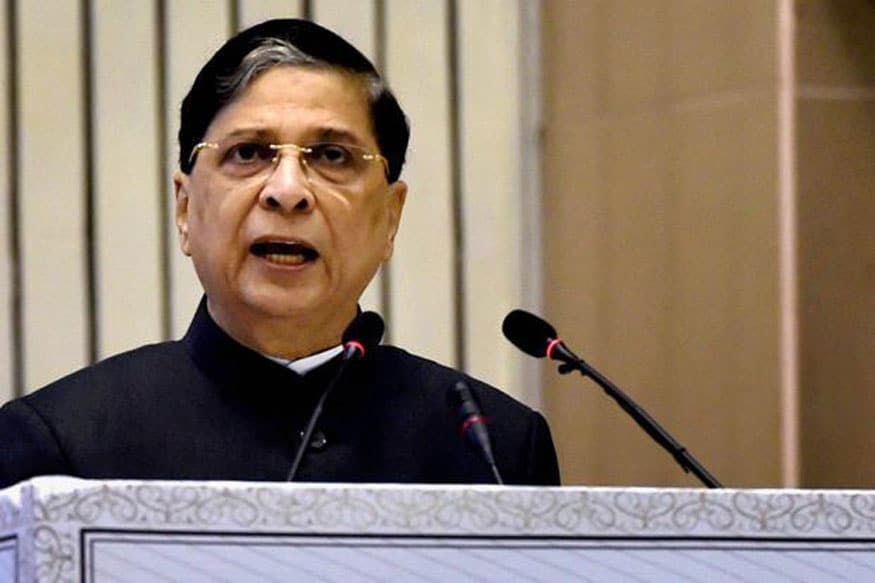 The Delhi High Court on Monday asked the Centre today if it had done any research or scientific assessment proving its benefit before coming out with an ordinance to award death penalty for rape of girls below the age of 12. The question posed by the HC was that if both murder and rape have the same punishment, will offenders let their victims live?
Congress president Rahul Gandhi on Sunday launched a blistering attack Prime Minister Narendra Modi, saying that while the country may burn, Dalits may die and women may be raped, the "only one thing" he was interested in was himself and in becoming the Prime Minister again.
A 19-year-old Dalit girl who had witnessed her house being burnt during the Bhima-Koregaon violence in Pune earlier this year was found dead in a well on Sunday, with her family alleging she was under a lot of pressure to withdraw her statement against the culprits.
A Supreme Court bench headed by Chief Justice Dipak Misra issued a notice to the Centre on the plea by the Lalit Suri hospitality group head Keshav Suri, seeking the 'Right to choice of sexual orientation' to be declared as part of the fundamental Right to life and personal liberty under Article 21 of the Constitution.
Armenian Prime Minister Serzh Sargsyan resigned unexpectedly Monday to quell massive anti-government protests over what critics feared was his effort to seize power for life. Residents of the capital, Yerevan, poured out on the streets to celebrate his stunning departure. People hugged and kissed each other, and motorists honked their horns.
A six-year-old girl was raped, strangulated and left inside a school campus at Jagannathpur village in Cuttack district in Oidsha, presuming her to be dead. After a frantic search, she was found unconscious and was immediately rushed to a nearby private nursing. A 25-year-old man was arrested in connection with the case.
The Union Home Ministry on Monday completely removed Armed Forces (Special Powers) Act (AFSPA) from Meghalaya and diluted it in Arunachal Pradesh. The MHA said that in the last 4 years, there has been a decline of 63 percent in insurgency-related incidents in the region, while there has been a reduction of 83 percent in civilian deaths and 40 percent in casualties of security forces in 2017.
Jessica Lall's sister Sabrina Lall has said that she has no objection to the release of her sister's murderer Siddharth Vashishtha alias Manu Sharma, who is serving a life term. Jessica was shot dead at a party in April 1999.
The Supreme Court on Monday put on hold the proceedings pending against Bollywood superstar Salman Khan before several courts across the country in cases registered under the SC/ST Act for alleged derogatory remarks against a community. The actor has been accused of humiliating the Valmiki community by using an offensive word to describe them on a TV show while promoting his film "Tiger Zinda Hai".
Britain's Prince William and Duchess Kate Middleton gave birth to their third child, a baby boy on Monday. The baby, now fifth in line to the throne, weighed 8 lbs 7oz (3.8 kg). William was present for the birth at St Mary's Hospital in west London where their other two children were also born.
Sunday's encounter between security forces and Naxals, in which bodies of 16 insurgents have been recovered so far, is the biggest single-day setback that the extremists have suffered this year. A similar operation was carried on March 10 at the Telangana-Chhattisgarh border. Security forces have hit right at the financial foundations of the Maoists as this is the time for harvesting the tendu patta, which is the main illegal source of income for Maoists.
Agree or Disagree?
A judge who upholds the freedom of speech and expression is devoid of freely expressing his own views, their right of speech can only be exercised through the judgments. The judiciary is like Caesar's wife, she has to be above suspicion.
Most of the tributes on Justice Sachar missed one aspect of his personality — he was a visionary, a man beyond his times. He understood the issues of the economically, socially and deprived classes of India including the minorities. He understood that the social, cultural and public interactive spaces in India can be very daunting for Indian Muslims. That they carry a double burden of being labelled as "anti-national" and as being "appeased" at the same time.
On reel
While there is so much dialogue going on regarding saving the Earth, Bollywood actor Juhi Chawla is doing her bit in spreading awareness about sustainableenvironment.
https://www.youtube.com/watch?v=5Rbcp0f3cAM
(Get a fresh dose of the news that matters, delivered directly to your inbox, every morning. The perfect way, to get you started and informed, for the day ahead. Subscribe to News18 Daybreak here.)
​
| Edited by: Ahona Sengupta
Read full article