News18 Daybreak | Cyclone Fani to Make Landfall in Odisha's Puri Today and Other Stories You Need to Watch Out For
Get a fresh dose of the news that matters delivered directly to your inbox, every morning. The perfect way to get you started and informed for the day ahead.
Today's Big Stories
Cyclone 'Fani' to make landfall in Odisha between 8 and 10 am today
The 'extremely severe cyclonic storm' Cyclone Fani will make landfall today in Odisha between 8 and 10 am and is set to cross the stretch between Gopalpur and Chandbali. Officials on Friday evacuated over 11 lakh people to safety and advised people to remain indoors.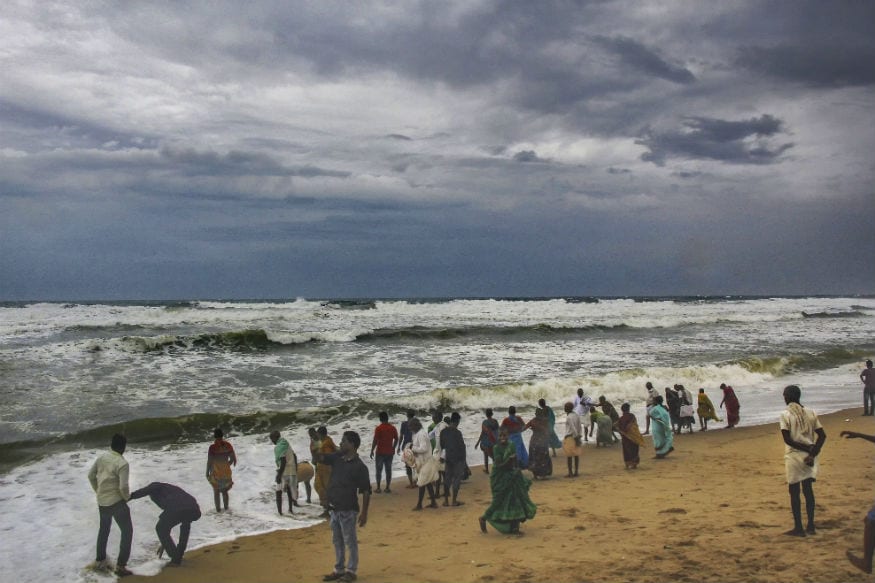 State of alert: Odisha government has been coordinating planning process for rescue and relief operations involving the National Disaster Response Force (NDRF), Orissa Disaster Rapid Action Force (ODRAF), Indian Army, the Navy and Indian Air Force.
As many as 300 power boats of the Special Relief Organisation are kept ready with a crew for relief operation.
Prime Minister Modi also chaired a high-level meeting with Cabinet Secretary, Home Secretary and other senior officials to review preparedness for Cyclone Fani.
Transport affected: Flights to and from the Bhubaneswar airport have been cancelled for Friday. The Directorate General of Civil Aviation (DGCA) also said that no flights will depart or arrive at the Kolkata airport between 9.30 pm on Friday 3 and 6 pm on Saturday.
CBI court drops charges against accused cops in Ishrat Jahan 'fake encounter case
A special CBI court on Thursday discharged former police officers D G Vanzara and N K Amin from the Ishrat Jahan alleged fake encounter case. The court allowed the discharge applications after the Gujarat government refused to grant sanction to the CBI to prosecute them. Ishrat, a 19-year-old from Mumbra near Mumbai, Javed Shaikh, Amjadali Akbarali Rana and Zeeshan Johar were killed by the Gujarat Police in an encounter on the outskirts of Ahmedabad in 2004.
In Other News
Pakistan freezes Masood Azhar's assets, bans travel and arms
Pakistan was quick to take action to enforce the UN sanctions against the Jaish-e-Mohammed chief, freezing his assets and imposing a ban on his travel just a day after he was listed as a global terrorist.
ED files prosecution complaint against Islamic preacher Zakir Naik
The Enforcement Directorate attached the controversial preacher's properties worth Rs 50 crore over charges of laundering criminal money to the tune of Rs 193 crore and creating illegal real estate assets worth crores in India and abroad.
Pepsi withdraws lawsuit against 4 potato farmers from Gujarat
The spokesperson of the food and beverages company said that the decision was taken following talks with the government. Meanwhile, farmer leaders and activists, who had been protesting against the lawsuits, hailed the move as a victory for the farmers.
Muslim Education Society in Kerala bans burqas across campuses
The body's president Fazal Gafoor said that the move was enacted to curb orthodox Muslim groups from imposing dress codes. "Let's follow the Islam in Kerala and not of the Middle East," he contended.
News18 Election Tracker
The Election Commission on Thursday gave a clean chit to PM Modi, for a third time over his remarks from a rally in Rajasthan's Barmer town where he invoked the armed forces and said that India's nuclear button was not kept to be used for Diwali.
Congress president Rahul Gandhi also didn't face the poll panel's flak for calling BJP president Amit Shah a murder accused during a rally in Madhya Pradesh.
AICC general secretary Priyanka Gandhi wasn't as lucky, however, as she was served a notice by the National Commission for Protection of Child Rights for being seen with children as they used pejorative language against PM Modi.
Priyanka also sparked a "row" with Samajwadi Party's Akhilesh Yadav and Bahujan Samaj Party supremo Mayawati over her Wednesday remark in which she had said that her party had fielded candidates to prevent a division of anti-BJP votes.
While Mayawati hit out saying that the Congress and the BJP are clearly colluding, Akhilesh Yadav called Priyanka's bluff. This is what the Congress leader said in response while hinting at a tacit understanding between the parties.
On Our Specials
Diplomacy games: Aishwarya Kumar argues that even as a tug of war continues between India and Pakistan over the credit for Masood Azhar's listing as global terrorist China could emerge as the silent winner.
Another push: In Rajasthan, Suhas Munshi finds that Rashtriya Swayamsewak Sangh is running a parallel election campaign on social media, giving heft to the BJP's push to retain electoral dominance after losing power to Congress in Rajasthan just six months back.
On Reel
Demonstrators recently took on the cops on the streets of Venezuela's capital city of Caracas. The clash was incited by opposition leader Juan Guaido's decision to oppose President Nicolas Maduro with military support. Watch what happened.
Get the best of News18 delivered to your inbox - subscribe to News18 Daybreak. Follow News18.com on Twitter, Instagram, Facebook, Telegram, TikTok and on YouTube, and stay in the know with what's happening in the world around you – in real time.
Read full article