GET Stock

Quotes


News18 Daybreak: Does Hindutva Define 'The Spirit Of India'?
Get a fresh dose of the news that matters, delivered directly to your inbox, every morning. The perfect way, to get you started and informed, for the day ahead.
Yogi Adityanath (Image: News18 Creative)
Uttar Pradesh Chief Minister Yogi Adityanath said that those opposing Hindutva were in fact, opposing development. In an exclusive interview to News18, he said,
"Hindutva does not define any particular caste, creed or religion. Hindutva defines the spirit of India."
What else did he say?
Find out here.
Adivasis in Gujarat feel their community lacks a single galvanizing face. They want a leader to "call their own", somebody like Jignesh Mevani or Hardik Patel, somebody who will raise their issues and take on political powers. In the era of caste churn, will the tribals of Gujarat find their leader? Why is so difficult to find a leader?
Read the story here. 
This is not a delicious news.
Food at your favourite multinational fast food giant like McDonald's, Taco Bell or Domino's is probably a lot safer in the United States and Europe than in India. The Centre for Science and Environment (CSE) has examined the policies and practices concerning antibiotic misuse at the Indian outlets of 11 global fast food companies.
Nope, not hungry.
Rarely in India would you find parents who are willing to invest and back a young kid in a sport that is not cricket. But there are always the 'disobedient' few who follow their passion unabashedly. Lallianzuala Chhangte, too, had a familiar childhood. 
"Growing up in Mizoram, my parents preferred if I chose to study over playing football," he said in an interview.
Chhangte, the 20-year old is now the second youngest to play for the Indian Men's football team.
He is also the second youngest to score for the country.
Over a long, successful career which culminated with him becoming the grand executive chef at the storied Taj Mahal and Palace in Mumbai and having final say in all culinary matters in the Taj's luxury division of hotels and palaces,
Chef Hemant Oberoi
had many a hallmark (and Kodak) moment.
Here, he talks about his career and why he's finally doing a food show. 
An audio clip in Malayalam, allegedly originating from the Islamic State, has surfaced on messaging application Telegram calling for war on
India, specifically mentioning terror attacks on the Kumbh Mela and Thrissur pooram.
More on it here. 
A photo of Prime Minister Narendra Modi in kurta-pyjama has launched a hundred memes.
You need to see them, right here.
Bengal has
won the Rosogolla war.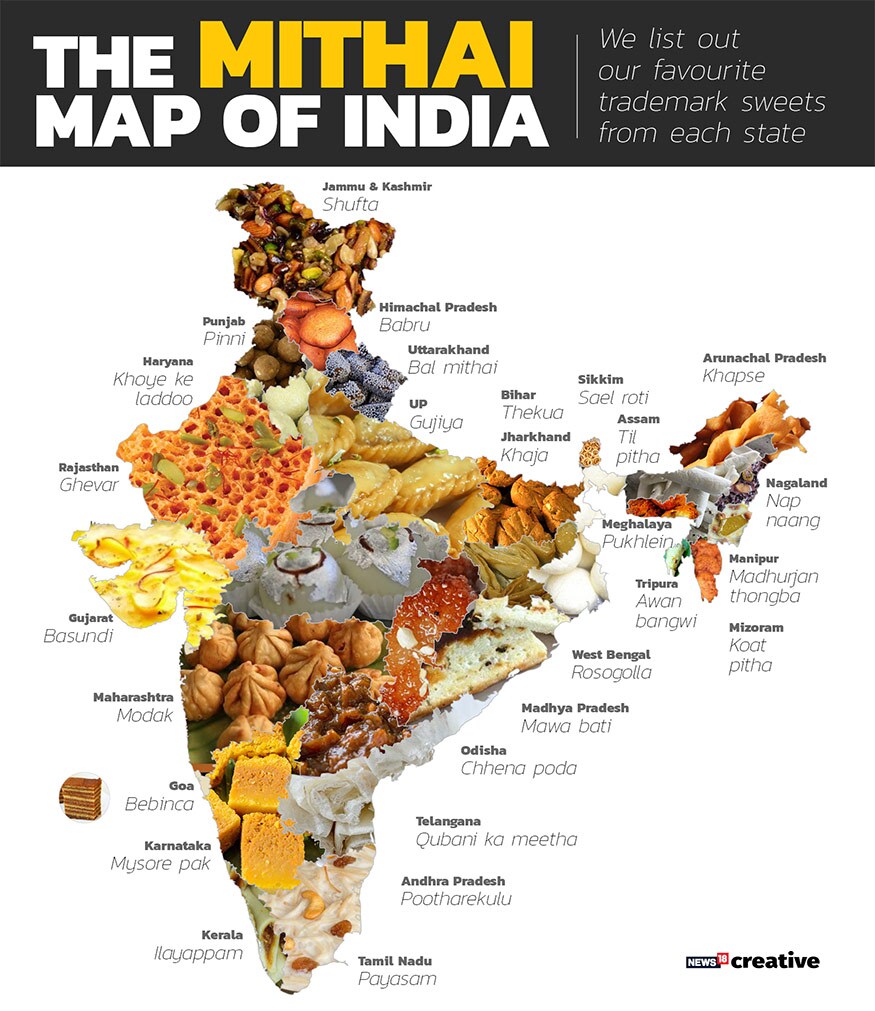 Watch out for
Ahead of visiting Ayodhya, Sri Sri Ravi Shankar will meet Uttar Pradesh Chief Minister Yogi Adityanth in Lucknow today. What are they going to talk about? We'll find out soon.
On Monday, Haryana Chief Minister Manohar Lal Khattar had asked his Delhi counterpart Arvind Kejriwal what steps he has taken to end stubble burning by farmers in areas near the national capital as air pollution peaked to alarming levels. The chief ministers are meeting today. Hopefully, they will discuss the ways to manage the worsening air pollution in Delhi and the neighbouring states.
Agree or disagree? 
The Panorama jury, headed by an eminent director like Sujoy Ghosh (with some decent works like Kahani, Kahani 2 and Satyanweshi), aided by helmers like Nikhil Advani and Gyan Correa, chose 21 titles (the maximum number under this category) from the 153 submitted in an exercise lasting about 18 days. But two of these movies – S Durga (name amended from Sexy Durga) and Nude – were taken off the list by the Information and Broadcasting Ministry without even a by your leave. 
Gautaman Bhaskaran writes that it is about time that the Ministry takes Panorama more seriously – by appointing a respectable jury.
And Sujoy Ghosh's resignation highlights exactly this. 
On reel:
(Get a fresh dose of the news that matters, delivered directly to your inbox, every morning. The perfect way, to get you started and informed, for the day ahead. Subscribe to News18 Daybreak here.)
Also Watch
Read full article