News18 Daybreak | Farmers' March in Delhi, PM Modi Attends G-20 Summit and Other Stories You May Have Missed
Get a fresh dose of the news that matters, delivered directly to your inbox, every morning. The perfect way, to get you started and informed, for the day ahead.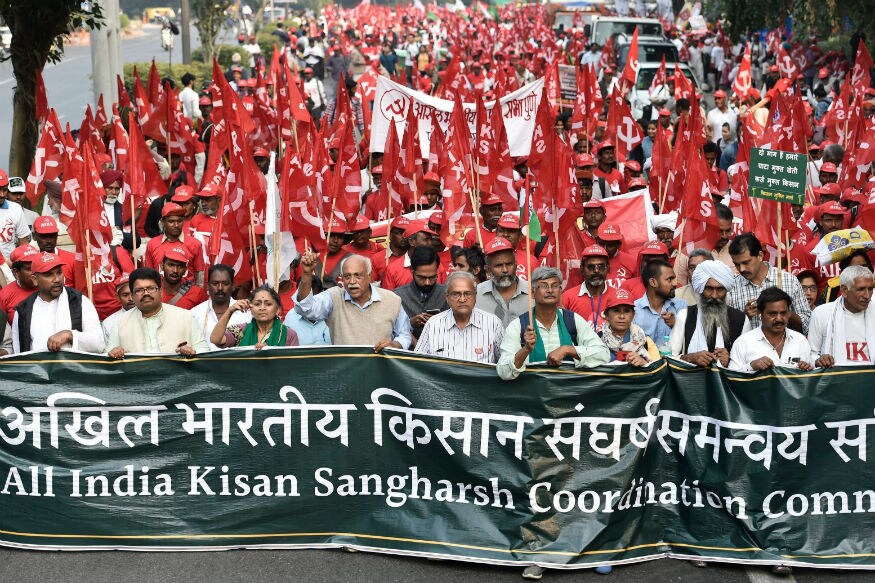 All India Kisan Sangharsh Coordination Committee members and farmers arrive for a two-day rally to press for their demands in New Delhi on Thursday (PTI)
In case you missed it
Farm Front: United by a growing farm distress, an army of agricultural workers marched down the streets of Delhi to press for their demands for higher crop prices, farm loan waivers, implementation of the Swaminathan report, among others. They will be marching to Parliament Street on Friday. The agricultural workers marched in from Nizamuddin, Sabzi Mandi Station, Anand Vihar Terminal and Bijwasan. Yogendra Yadav of Swaraj India led a 'Chalo Dilli' rally from Bijwasan to Ramlila Maidan, that has been joined by farmers from Odisha, Haryana, Rajasthan.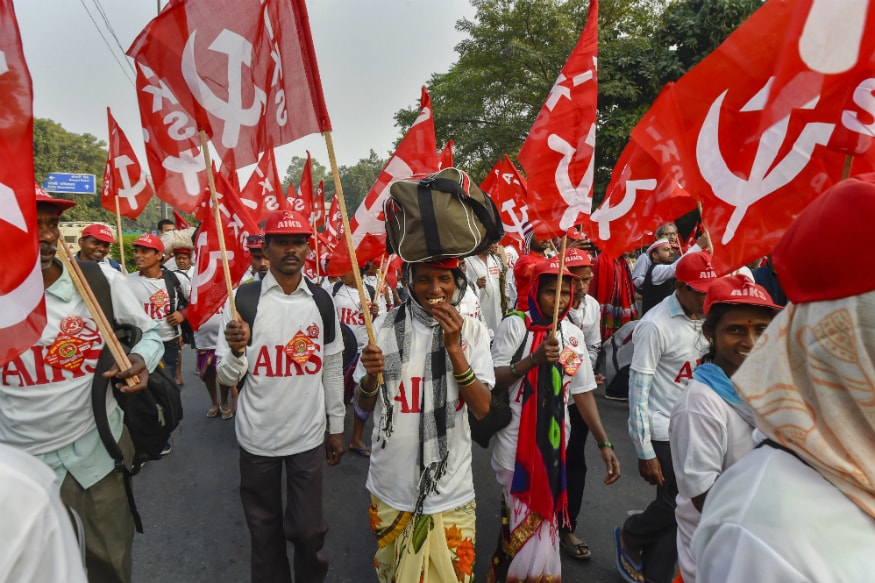 Diplomatically Speaking: he hectic campaign for Assembly elections in five states has not stopped Prime Minister Narendra Modi from keeping a busy scheduleon the diplomatic front. After visiting Singapore and Maldives during the Chhattisgarh and Madhya Pradesh campaigns, the PM travelled to Argentina to attend the G20 summit in the midst of campaigning for Rajasthan and Telangana elections.
Bhopal: It was termed a silent poll, with no prominent wave neither against the BJP state government nor in favour of the Congress. The upward voter turnout swing of around 3% has also left many guessing about its possible impact on the eventual outcome on Dec 11. Traditionally, the higher voting percentage suggests a mark of anti-incumbency, but contrary to this perception the BJP in the past has returned to power with a higher poll percentage in MP.
Mithali Raj:A day after it emerged that coach Ramesh Powar had accused her of "throwing tantrums and creating chaos" besides threatening to retire midway through the World T20 after being denied the opening spot in his tournament report to BCCI, Mithali Raj has responded emotionally on Twitter. Mithali said she was "deeply saddened and hurt", calling it the "darkest day" of her life.
Wedding Bells: Rakhi Sawant is all set to tie the knot with Deepak Kalal, who recently appeared on India's Got Talent season 8. The television personality sharedher wedding invite on Instagram. As per the invitation card, the two will get hitched on December 31 in Los Angeles. "Together with their families, Deepak Kalal weds Rakhi Sawant. Two loving hearts are getting united and are making a promise to in love forever," reads the invitation.
War and Peace: Pakistan Prime Minister Imran Khan on Thursday once again urged India to move forward on the peace dialogue between the two countries and "not live in the past". Speaking on the Kartarpur ground-breaking ceremony, Imran Khan said it should not be confused with a desperation for peace. "There is a consensus in the country that the only way forward is peace," Imran told CNN-News18.
Reserved: The Maharashtra Assembly on Thursday unanimously passed a bill providing 16 percent reservation for Marathas under socially and educationally backward category. The bill provides for reservation of seats for admission in educational institutions and posts in public services to Marathas who have been declared as socially and educationally backward class of citizens.
Full Charge: Hundreds of employees of a Chinese smartphone manufacturing facility in Noida resorted to violence on Thursday after around 200 of them were "sacked without notice", officials said. Around 1,200 workers of the Hipad Technology India, which makes Xiaomi and Oppo phones, went on a rampage pelting stones at the building and barging into the facility in Sector 63, they said. However, the company had no official response till the time the report was filed.
Agree or disagree?
The foundation stone of Kartarpur Corridor was laid down by both India and Pakistan within two days of each other. Kartarpur Sahib is the only Gurudwara in Pakistan in which Muslims are allowed to enter. The place holds special significance for Sikhs because their founder, Guru Nanak, lived the last 18 years of his life there. It is also the place where the Sikh community's second Guru, Bhai Lehna, later named Angad, hailed from. Will Kartarpur Corridor Encourage Religious Pilgrimages Between India & Pakistan?
On Reel
And Action: Rajinikanth and Akshay Kumar's film 2.0 is on a record-breaking spree. Check out the video review here:
(Get a fresh dose of the news that matters, delivered directly to your inbox, every morning. The perfect way, to get you started and informed, for the day ahead. Subscribe to News18 Daybreak here)
Read full article
Countdown To
Elections Results
To Assembly Elections 2018 Results