In case you missed it

France beat Croatia 4-2
to be crowned champions for the second time. Didier Deschamps became the third person to win the World Cup both as a player and a coach. France triumphed thanks to an own goal from Mario Mandzukic, an Antoine Griezmann penalty — awarded after a VAR review - and second-half strikes by Paul Pogba and teenager Kylian Mbappe.
As the Supreme Court gears up to hear a batch of petitions challenging Nikah Halala, the All India Muslim Personal Law Board (AIMPLB)
has drawn the perfect defence,
saying the practice "cannot be challenged since it is Quranic". The board held its review meeting in New Delhi on Sunday where issues pertaining to the community were discussed at length among all 40 leading members.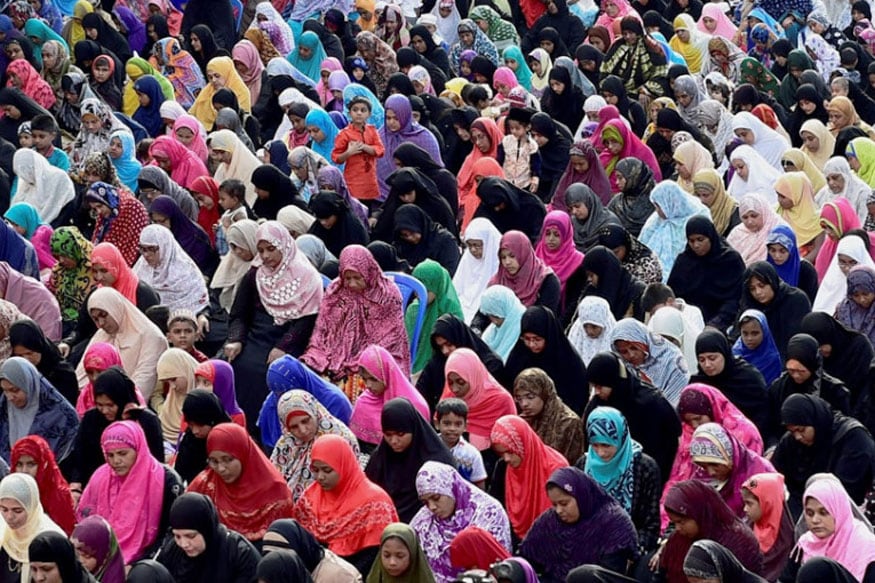 In yet another incident of lynching,
a Hyderabad-based software engineer was killed by a mob that fell for WhatsApp rumours of child-lifters lurking in Karnataka's Bidar district. 28-year-old Mohammad Azam and three of his friends were on their way to visit another friend when they thought of buying chocolates for a few local children. This brought the young man's life to an abrupt end on Friday. Azam was beaten to death while three others were injured after a mob attacked the group over suspicions of them being child-lifters.
Congress worker Rajeev Kumar Sinha, who had filed a complaint against Netflix web series Sacred Games for using an 'objectionable word' to describe late Prime Minister Rajiv Gandhi,
decided to withdraw his complaint
after being "inspired" by party president Rahul Gandhi.
Maharashtra PWD minister Chandrakant Patil
has claimed that pothole-ridden roads cannot be entirely blamed
for accidents, even as five people lost their lives in the Mumbai region due to damaged roads in the last two weeks.
Six members of a family were found dead in the Bodom Bazar area of Jharkhand's Hazaribag
district on Sunday. Briefing media persons, North Chhotanagpur range DIG Pankaj Kamboj said three people were found hanging in two adjacent flats, while two children - a girl and a boy - were seen lying in a pool of blood on the floor of one of the flats. A sixth person, who is suspected to have jumped from the four-storey apartment, was found dead near the main entrance of the complex, he said. The incident comes weeks after the case of mass suicide in north Delhi's Burari that grabbed the nation's attention.
Madhya Pradesh chief minister Shivraj Singh Chouhan launched his 'Jan Ashirwad Yatra' from Ujjain with a scathing attack on the Congress. Taking a potshot at former chief minister Digvijaya Singh,
Chouhan addressed him as 'Sriman Bantadhar' for his alleged failures
, especially on the infrastructure front, during the 10-year rule from 1993. Chouhan mocked Congress president Rahul Gandhi's prime ministerial ambitions and said: "He (Gandhi) recently came to Mandsaur to talk about farmers. But he hardly knows how chilli grows on the plant and has no idea whether onion grows above the ground or below it."
Police paraded a man
who had held a woman hostage
at gunpoint for more than 12 hours demanding that she marry him, as women bystanders angry over the hostage crisis assaulted him with slippers. The man was identified as Rohit Singh, 30, had barged into the fifth-floor apartment of the 26-year-old woman in Misrod area of Bhopal. He had held the woman, a professional model, captive at gunpoint. She was rescued on Friday evening by police.
Tears flow from the sunken eyes of Jana Begum as she watches a video of her son singing this song. Her son Altaf Mir had crossed over to Pakistan in the 90s to become a militant. After all these years, he has now become a Coke Studio sensation. Mir,
in an interview with News18.com,
said, "Guns were everywhere. There was no singing and music at marriage parties. So I would spend my time at the mystical music gatherings in Chrar," a town in Budgam district, which houses the shrine of Kashmir's most respected saint Sheikh-ul-Aalam.
Agree or disagree?

Prime Minister Narendra Modi's flagship Ayushman Bharat universal healthcare scheme will be taken to the most backward districts of the country by IAS officers much younger than the ones normally entrusted with such heavy duty work. These young newly appointed Assistant Secretaries from the 2016 batch have each been assigned one of the 115 aspirational districts. They have a tight deadline and a huge task ahead of them, fulfilling which might require skills normally seen in the world of corporate management. And just like their corporate counterparts, these Assistant Secretaries will also need to make presentations about their work at the end of the three-month posting with the Centre.
Here's why 'Modicare' was entrusted to young crop of IAS officers.
The wheel has come full circle for Pandit Raghunath Mohapatra. Denied the opportunity to enter the Rajya Sabha in 2014, the ace sculptor now finds his name etched in the history books as the first Odia in independent India's history to be nominated to the Upper House by the President. Ironically, it was politics that deprived him of a place in the Rajya Sabha in January, 2014 and it is politics again that has now ensured his entry into the House of Elders. If it was BJD that backed his candidature back in 2014, it is the BJP led government at the Centre that has now facilitated his entry into the Upper House. Sandeep Sahu writes on why the
BJD and the BJP are fighting over Raghunath Mohapatra's nomination to Rajya Sabha.
On reel

There are multiple motivational stories we all are familiar with, but there are some which despite being little-known can touch the deepest part of our soul. The story of hockey player Sandeep Singh is one such. Here's our review of Soorma.
https://www.youtube.com/watch?v=OVNWo5h52Wc
(Get a fresh dose of the news that matters, delivered directly to your inbox, every morning. The perfect way, to get you started and informed, for the day ahead.
Subscribe
to News18 Daybreak here.)