In case you missed it
Much Needed Relief: The central government on Thursday gave relief to masses from skyrocketing fuel prices and cut petrol and diesel rates by Rs 2.50 a litre with effect from midnight.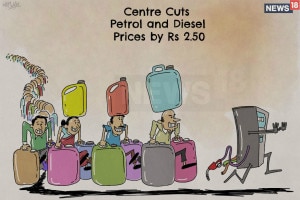 Rohingyas Returned:The Supreme Court allowed the first ever deportation of seven illegally-migrated Rohingyas to Myanmar while rejecting a plea made by one of the Rohingyas seeking to restrain the Centre from deporting them. The repatriation of seven Rohingya immigrants was arranged allegedly after "reconfirming" of their willingness to return and with "full concurrence" of the Myanmarese government
Porn Crackdown: The central government has cracked down on five adult video websites for showing rape and gang-rape videos and for promoting child pornography. On receiving tip-offs from the cyber portal of National Crime Records Bureau, five separate FIRs have been lodged against these websites under various sections of the Information Technology Act.
Unacceptable Conduct: Comedy group AIB has said it has decided to de-list every video featuring a former member who has been accused of sexual harassment by women and minors on social media. AIB said it has been following the allegations against Utsav Chakraborty on social media and these describe a pattern of behaviour that is unacceptable.
Fake Degree? In more trouble for Ankiv Basoya, the registrar of Thiruvalluvar University has written to Tamil Nadu's principal secretary of education, stating that the newly elected Delhi University Students' Union (DUSU) president fro ABVP was never enrolled in the university.
#WhoCleansYourShit: Do you know who are the people who clean your shit? where do they come from and why do they do it? Read part two of News18's in-depth series#WhoCleansYourShit on the lives of manual scavengers, the reasons the profession exists and what can be done to eradicate it.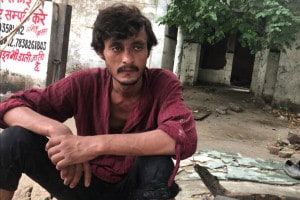 Agree or disagree?
A few days after the historic Supreme Court ruling allowing women of all ages to enter Sabarimala temple, there have been murmurs of discontent within a section of the Hindu community in the state in Kerala. Beenu K John writes that such reactions can be termed as one arising out of the culture shock of an age-old religious tenet being thrown out of the window. Social reform, especially arising out of tweaking age-old religious tenets, takes time to find its roots.
On reel
Twenty three lions have died in Gir in Gujarat in the last 20 days, while three more are battling for their lives. But these were deaths foretold and with red flags raised as early as the 1950s, conservationists argue that Gujarat's misplaced pride is killing its lions. The three surviving lions, forest department officials confirmed, are also suffering from the same deadly outbreak of the canine distemper virus (CDV) and tick-borne babesiosis in the Dalkhaniya range. The forest department had initially claimed that the lions died due to infighting. But now the disease has been confirmed as the cause of death. The canine distemper virus and the PPRV are the two culprits that have been identified.
https://www.youtube.com/watch?v=zwPNtkl-aQM​
​