News18 Daybreak | Houses of Dalit Politicians Set Ablaze, Fake News Order Withdrawn and Other Stories You May Have Missed
Get a fresh dose of the news that matters, delivered directly to your inbox, every morning. The perfect way, to get you started and informed, for the day ahead.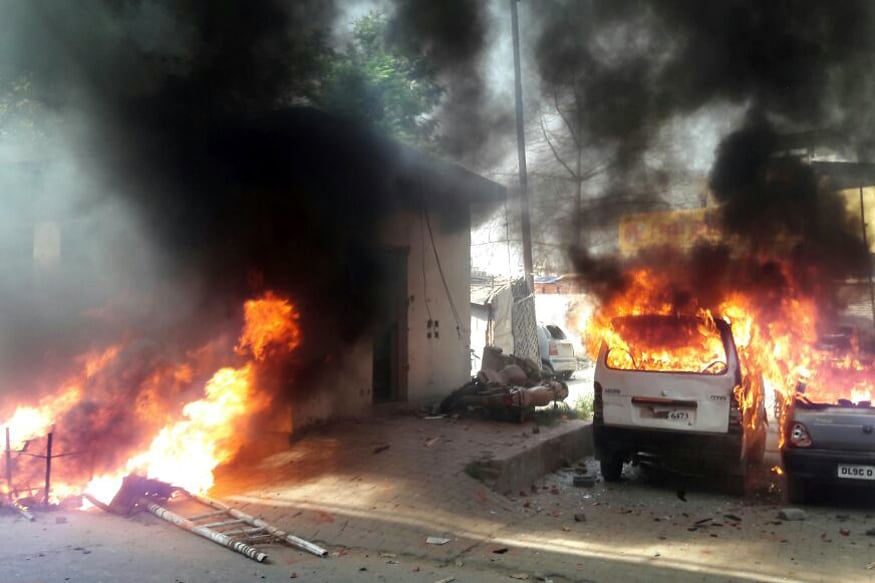 Image for representation.
In case you missed it
The houses of two Dalit politicians were set ablaze and a dozen school children were injured as chaos reigned in Hindaun City in Rajasthan's Karauli district as a protest rally taken out by traders, businessmen and non-scheduled caste people against vandalism during Monday's Bharat Bandh turned violent. Curfew has been imposed in the city and more than 40 people have been arrested.
The deeply ingrained preference for fair skin manifested itself in a dangerous way in Bhopal, where a woman repeatedly rubbed her son's skin with an abrasive black stone to make it whiter. The five-year-old boy was rescued by a local NGO, Childline, and the police. He had injuries all over the body.
The Supreme Court declined to stay its earlier judgment on the SC/ST (Prevention of Atrocities) Act that according to the Dalits, has diluted the law against atrocities on backward communities. This, despite the violent protests that have left ten dead and hundreds injured. The court asserts that it 'must protect innocents'. Read the full report.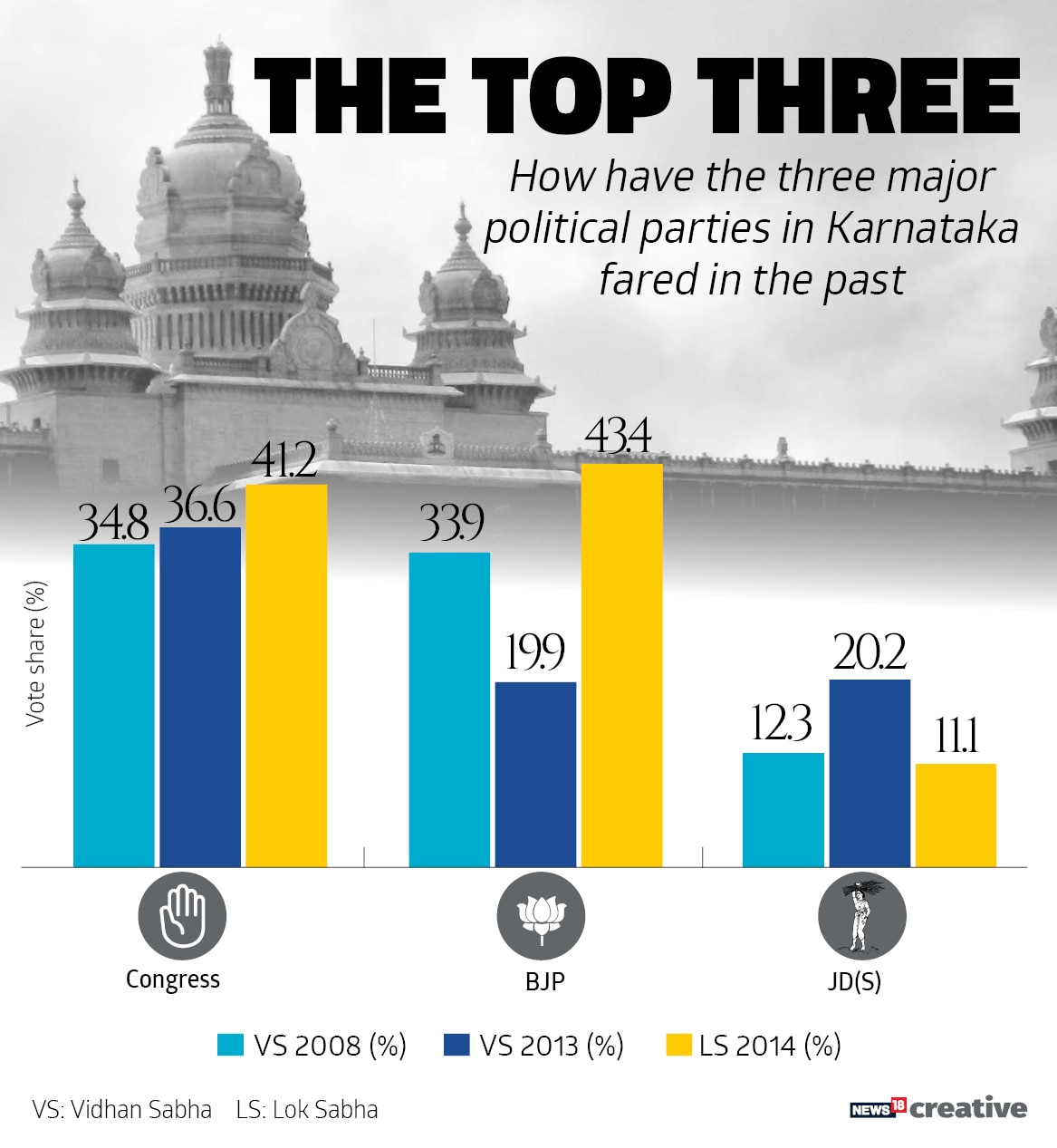 In what appears to be a victory for free speech in the country, Prime Minister Narendra Modi stepped in to trump Information and Broadcasting Ministry's decision to cancel accreditation of journalists found guilty of generating or propagating fake news, a day after Smriti Irani announced the decision.
Former influential Bahujan Samajwadi Party (BSP) leader and Mayawati's ex-left hand man Babu Singh Kushwaha may be all set to return to the party prior to the 2019 general elections. The former second-in-command was expelled from BSP in 2011 after facing corruption charges in the infamous National Rural Health Mission (NHRM) scam.
Former Pakistani cricket captain Shahid Afridi incurred the wrath of Gautam Gambhir after he tweeted his concerns regarding the recent bloodshed in Kashmir, calling the situation 'appalling and worrisome.'
The Siddaramaiah-led congress government in Karnataka has been rated 7 out of 10 by the voters of Karnataka in a recently survey. The party was rated highly for its performance in education, electricity and water supply but did not fare as well in its per its performance for creating employment and tackling corruption.
A video of Bharatiya Janata Party (BJP) MLA Gopal Parmar forcing a couple to shut their shop in the town of Agar in Madhya Pradesh (MP) during yesterday's Bharat Bandh has gone viral. Seven people have died in MP so far in the ensuing violence. Watch the video here.
It was a rather unusual sight in Tripura when over 600 Bajrang Dal and Vishva Hindu Parishad supporters, equipped with saffron flags, took out a rally, shouting, "desh nahi baatne denge, gau nahi kaatne denge (we won't let them divide the country, we won't allow cow slaughter)". The saffron flagbearers also warned other community members in Joynagar, a village in West Tripura, to stop cow slaughter or face consequences.
Facebook is already facing flak globally for breaching the trust of millions of users in the recently unearthed Cambridge Analytica controversy. Now, unconfirmed reports of "Israeli users connected to WhatsApp via Facebook servers" have raised another wave of privacy concerns for WhatsApp users as the popular chat platform is now owned by Facebook. Should you be worried about WhatsApp data privacy? Find out here.
The women wing of All India Muslim Personal Law Board has expressed its "disappointment" with President Ram Nath Kovind's speech during the joint parliamentary session on January 29 where he spoke about how the triple talaq legislation would "emancipate" Muslim women. Dr Asma Zehra, executive member of AIMPLB, told News18 that an official memorandum would be presented to the President or his secretary where the women members have stated that they "are safe within their personal law and that they do not need any kind of emancipation."
Agree or Disagree?
Perhaps the most loyal fans in the history of cinema are Steven Spielberg fans. And why not. The man, in his almost five decade long career in Hollywood, has delivered blockbusters like Saving Private Ryan, Schindler's List, ET, Jurassic Park, Jaws, and Indiana Jones to name a few. If a Spielberg movie is in pre-production, fans start discussing the plot, the ending and in many cases the sequel well in advance.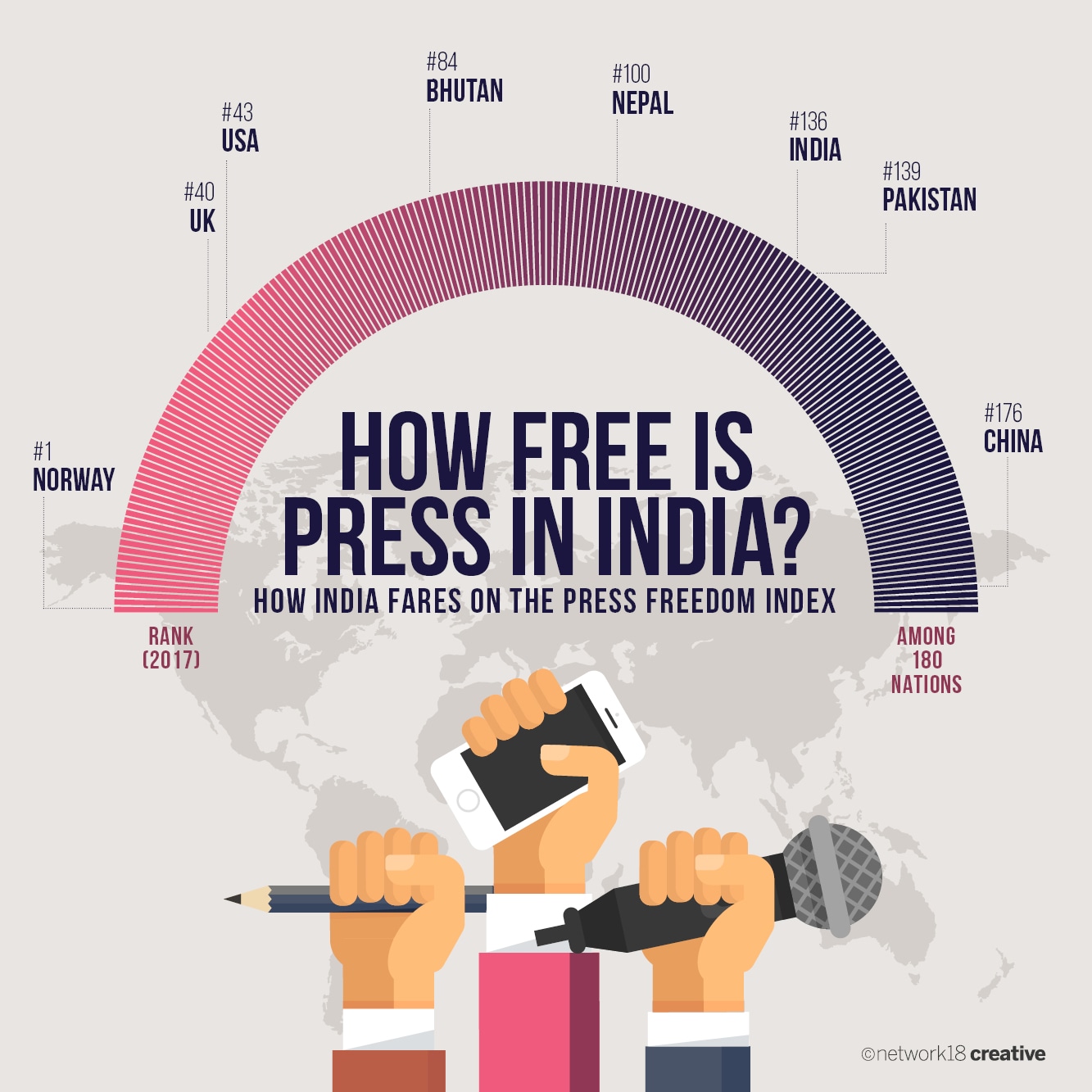 The Information and Broadcasting ministry on April 2 issued a circular laying down a protocol for dealing with fake news appearing in "various mediums (sic) including print and electronic media". It detailed how it will punish accredited journalists found faking news – ranging from suspension of government accreditation to revocation. The order may have been nixed on the order of Prime Minister Narendra Modi, but the glaring shortcomings must be discussed anyhow. Here are the five main problems with the I&B Ministry's proposed circular against 'fake news'.
On reel
The Indian contingent has been insistent that there has been no wrongdoing in the CGF's Federation Court. The matter has not been defined as Anti-doping rule violation .CGF 's 'no needle policy' prohibits the administration of injections without strong medical support.
https://www.youtube.com/watch?v=pu-SYMg9ocI
(Get a fresh dose of the news that matters, delivered directly to your inbox, every morning. The perfect way, to get you started and informed, for the day ahead. Subscribe to News18 Daybreak here.)
​
Get the best of News18 delivered to your inbox - subscribe to News18 Daybreak. Follow News18.com on Twitter, Instagram, Facebook, Telegram, TikTok and on YouTube, and stay in the know with what's happening in the world around you – in real time.
| Edited by: Ahona Sengupta
Read full article