News18 Daybreak I Bharat Bandh in Its Second Day and Other Stories You Need to Watch Out For
Get a fresh dose of the news that matters delivered directly to your inbox, every morning. The perfect way to get you started and informed for the day ahead.
What to Watch Out For
Quota bill according 10% reservations to economically backward upper castes to be taken up by Rajya Sabha after LS gives green light
The quota bill which accords 10% reservation to the economically weaker upper caste is expected to be taken up in the Rajya Sabha today. On Tuesday, the bill was passed in Lok Sabha with a near unanimous vote, as 323 out of the 326 members present at the session voted in favour of the bill. The opposition however raised several issues, pointing out that there is no definition or mention of a weaker economic section in the Constitution. " The purpose of reservation was to give social justice and remove social and educational backwardness. The constitution does not recognise economically weaker section," said AIMIM's Asaduddin Owaisi.
Trade unions' strike goes into its second day after Tuesday's vociferous protests
It's the second day of the strike that was called by 10 trade unions against the anti-labour and the anti-trade policies of the Modi government. Bank employees are likely to remain on strike affecting ATM services. Yesterday's strike saw several incidences of violence and vandalism as tyres were burnt and buses attacked.  Trains and buses were particularly affected in Karnataka Kerala, West Bengal and Maharashtra. The strike in North Karnataka's Mundagod town witnessed the unfortunate death of a 57-year-old anganwadi worker collapsed while participating in the protest.
Rahul's to address farmer's rally in maiden visit to Rajasthan after poll win
Congress president Rahul Gandhi will be addressing a farmer's rally in Jaipur today. This is Gandhi's first visit to the state after the recent poll win and will be the launch of the Congress' campaign for the upcoming Lok sabha polls. Last month, the newly elected Congress-led government in Rajasthan had announced a waiver for short farm loans. Meanwhile, Prime Minister Modi is visiting Solapur in Maharasthra where he will be addressing a rally and inaugurating several development projects.
What you may have missed
Alok Verma reinstated by apex court as CBI Director in major setback to government
In a major setback to the Modi government, the Supreme Court reinstated Alok Verma as the CBI director on Tuesday. In November last year, the government had moved to divest Verma of his powers and sent him on forced leave in a midnight swoop. As per the verdict, Verma can now carry out investigations and file chargesheets. He is however, not allowed to take any major policy decision till he is cleared by the high-powered committee,which selects and appoints the agency director.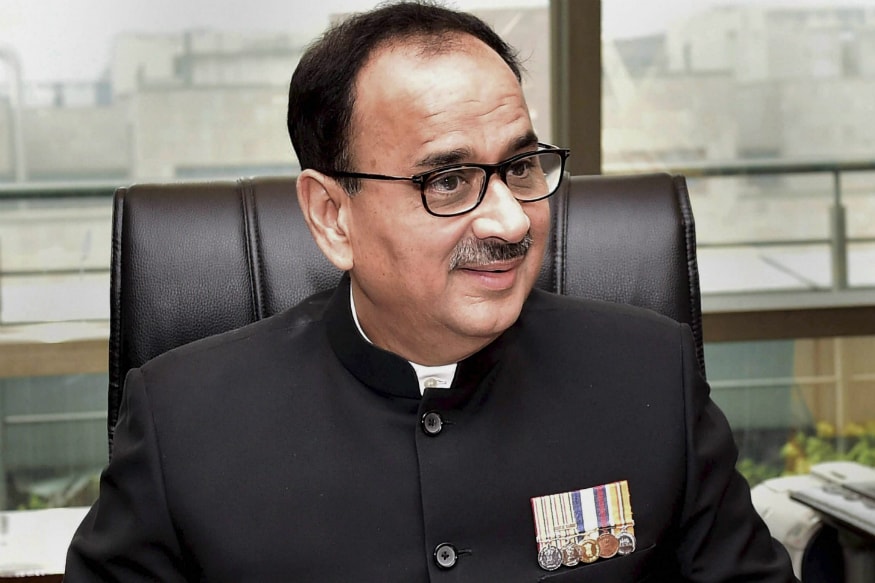 Controversial Citizenship Bill passed amidst opposition in Lok Sabha
On Tuesday, the Citizenship (Amendment) Bill, 2016, which seeks to provide citizenship to non-Muslims from Bangladesh, Pakistan and Afghanistan, was passed in the Lok Sabha amid opposition from BJP allies and rivals alike. Meanwhile, protests raged across Assam and other NE states as an 11-hour bandh was observed in opposition to the bill. Section 144 was imposed in parts of Tripura like Madhavbari where the protests turned violent after police opened fire on the protesters. 
US-Turkey row over Syrian bases as Trump backtracks on withdrawal plans
Turkish President Erdogan on Tuesday asked Washington to hand over its Syrian bases following security adviser John Bolton's surprise visit to Ankara. Bolton is in the process of rowing back on the announcement that the US President sprung last month about withdrawing troops from Syria. The row back will serve as a blow to US' NATO ally which hopes to launch a widespread operation targeting Kurdish groups once the promised handover is made.  
On Reel
The Supreme Court on Tuesday refused to stay the Green Tribunal setting aside the Tamil Nadu government's decision to close Vedanta's Sterlite copper plant at Thoothukudi. But, has Thoothukudi Recovered From Violence Incited During Anti-Sterlite Protest In 2018? News18.com finds out.
Read full article