Today's results will show which party's promises rang truer notes with the voters, the Congress' 'People's Manifesto' or the Bharatiya Janata Party's 'Sankalp Patra'.
It's a big day. While both the BJP and the Congress are hopeful of forming the government in
Gujarat
and Himachal Pradesh, we will soon find out who gets to celebrate.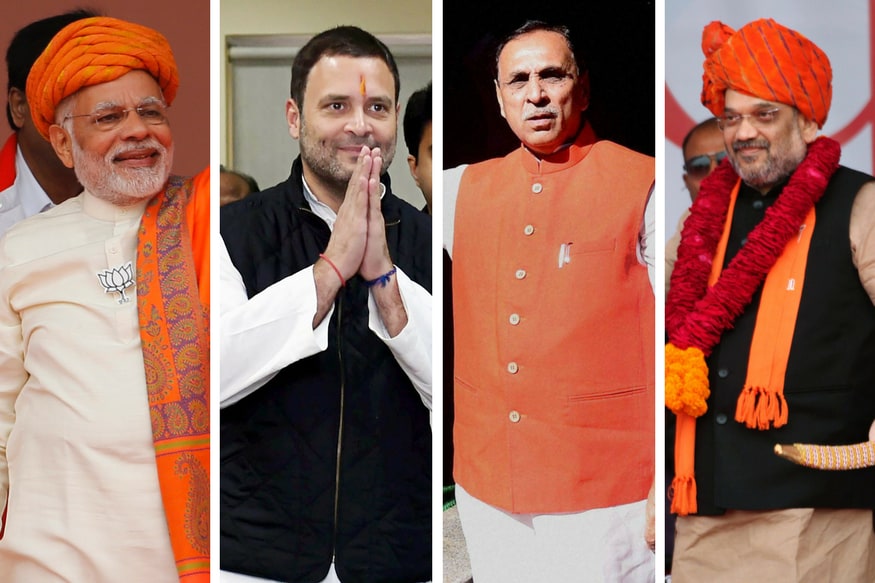 Both the parties fought a very bitter and personal campaign for the 182 assembly seats in Gujarat and 68 seats in Himachal. All the exit polls have predicted a win for the BJP in both Gujarat and Himachal.
News18.com
will keep you updated through the counting.
Follow our live blog
.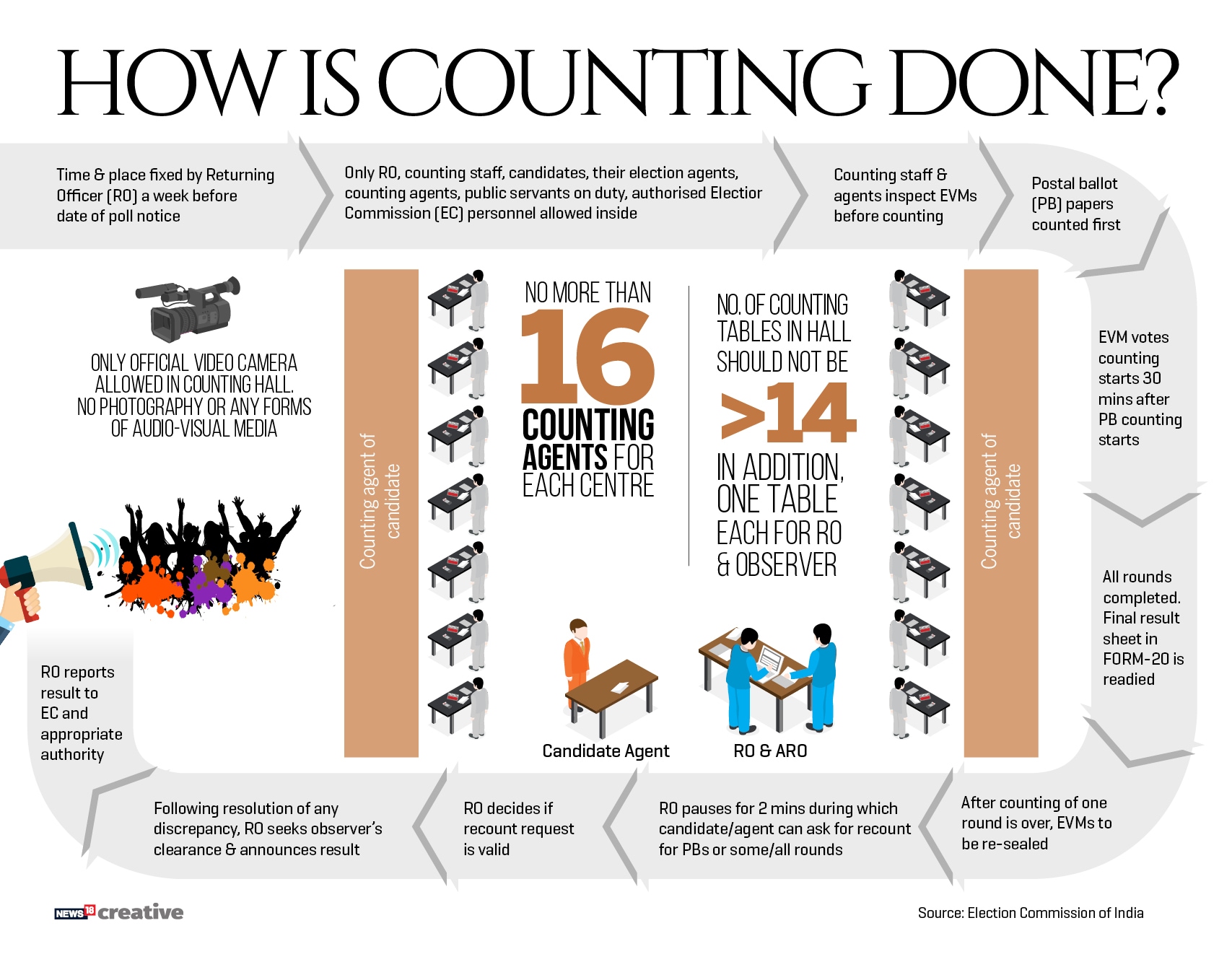 On the Assembly Elections page, you can search for the leads from each constituency. We also have a list of key candidates- we will keep you updated with
who's winning and who's losing
.
If you are keen to find out the result region wise, you can do it right here.
Watch out for the photos of leaders, celebrations and infographics on the leads. For all the Himachhal coverage,
check this out
.
And while you wait for the result as counting begins at 8 am, here are some of the stories you must read.
What are the five factors that you need to watch out for to make sense of today's Gujarat Assembly Election results? There's Patiadar unity, the OBC factor, the idea of Prime Minister Narendra Modi's 'Gujarat model', BJP's tribal outreach and 'Bapu'.
More on it, right here
.
Meanwhile, meet the 'Jadugar' from Jodhpur
who changed the perception around Congress in Gujarat. In the caste-ridden politics of Rajasthan, Ashok Gehlot has been a surprise success story. To survive amongst stalwarts like Haridev Joshi, Shiv Charan Mathur, Parasram Maderna, Buta Singh, Balram Jakhar, Jagannath Pahadia and Ram Niwas Mirdha, and complete two full terms in the chief minister's office is no mean achievement. After being made Gujarat in-charge, Gehlot's first test was to ensure Ahmed Patel's victory in the Rajya Sabha polls. He managed that by the skin of his teeth, giving a big boost to the party in the run up to the Assembly polls.
Today's results will show which party's promises rang truer notes with the voters, the Congress' 'People's Manifesto' or the Bharatiya Janata Party's 'Sankalp Patra'.
Here's a look back at what the manifestos of Congress and BJP in Gujarat promised
.
And, do you know about Amit Shah's Man Friday? Bhupendra Yadav, much like his mentor Amit Shah, is a fiercely private man. Yadav, the BJP National General Secretary, emerged as a crucial linchpin in the BJP's election machine in Gujarat.
More on him, here
.
Gujarat's poll outcome may decide electoral politics in neighbouring Rajasthan
. While the Congress picked Ashok Gehlot, a 66-year-old veteran politician from Jodhpur and two-time Rajasthan CM, the BJP gave the campaign reins to Bhupender Yadav, its 48-year-old parliamentarian from Ajmer. Both these men have the ear of their party's respective top brass. Gehlot is said to be close to Ahmed Patel — the second most important person in the Congress after the Gandhi family, while Yadav is a trusted aide of BJP chief Amit Shah.
Can Vijay Rupani, the first CM since Narendra Modi to face electorate, fill the PM's big boots? Gujarat 2017 is a litmus test for not only Modi's Gujarat model,
it is also one for Rupani as CM
.
OBCs, not Patidars, may emerge as kingmakers in Gujarat today. Why? OBCs make up 51 percent of Gujarat's population. Kolis, an OBC community, alone make up around 20%, making them the largest caste group in Gujarat. Patidars make up only around 12%. In several of Gujarat's 182 seats, the split in the Patidar vote would mean OBCs would take center stage.
More on it, here
.