In case you missed it

Jharkhand starvation deaths:
Seven months ago, 45-year-old Baijnath Ravidas, a rickshaw puller, died in Jharkhand. Though Ravidas's post mortem could not be conducted by government officials owing to his funeral rites being performed before informing the authorities, the cause was narrowed down to "illness." However, his
family and neighbours say he succumbed to hunger.
Now the residents in the Tarabagan area of the state fear that they may be next.
Death by WhatsApp:
Unfounded rumours, fuelled by WhatsApp messages, of being a child lifter led to the mob lynching of a young tribal woman in Singrauli district of Madhya Pradesh late on Saturday night. Out of the 12 accused of beating the woman to death, nine have been arrested, the Singrauli police said.
The victim who is said to be in her mid-twenties is yet to be identified.
Surviving trauma
: At least thirty rape survivors of a government-sponsored children's home in Bihar's Muzaffarpur are
suffering from severe trauma
and have also tried to commit self-harm and suicide. The doctors of at least two reputed medical colleges, Nalanda Medical College and Hospital (NMCH) and Koilwar Mental Hosptilal said there has been no improvement in their condition and they have approached AIIMS and Hyderabad-based Enfold India for help.
Child-lifter scare:
Four women were allegedly assaulted and two of them disrobed by a mob in West Bengal's Jalpaiguri district on Monday on suspicion of being child-lifters. The incident took place at Dawkimari village in Dhupguri block. This is the fourth such incident in the district in which people were attacked
following suspicion of being child-lifters
.
Alwar lynching:
Rajasthan police on Monday suspended assistant sub-inspector (ASI) Mohan Singh after he
admitted that there had been a delay of three hours in taking 28-year-old lynching victim Rakbar Khan
to hospital. A four-member committee constituted by the police to look into the delay also transferred three constables to police lines.
Sena's warning:
Shiv Sena president Uddhav Thackeray on Monday asked the Bharatiya Janata Party (BJP) leadership to imbibe the true teachings of Chanakya and use their
"neeti" for the country's welfare.
Warning people of the 'Bhed-neeti' allegedly practised by the BJP for electoral gains, the Sena chief said, "Hindus should think if the present Chanakyas are trying to divide them for their narrow vote banks. People need to think if commercialisation of politics is responsible for the polarisation of society at present."
Bowring controversy:
Three lockers at a 150-year-old prestigious club in the heart of
Bengaluru contained assets worth hundreds of crores.
Held by a businessman named Avinash Amarlal Kukhreja, the lockers contained over Rs 3.96 crore cash, diamonds and jewellery worth over Rs 8 crore, several signed blank cheques and property documents worth over Rs 800 crore. The discovery took place after other members of the Bowring Institute opened the locker after Kukreja's repeated failure to renew membership.
Triple talaq or death:
Even as the country debates the contentious issue of triple talaq, a Samajwadi Party (SP)
leader has justified the practice,
saying it is better than killing one's wife. SP leader Riyaz Ahmed, who also heads the party's minority panel, said if a wife has illicit relations with another man, then her husband can either kill her or give her triple talaq.
Reservation death:
The agitation by the
Maratha community for reservation in government jobs
and education took a tragic turn on Monday after a 27-year-old protester jumped to his death in Godavari River.
PM in Rwanda:
Prime Minister Narendra Modi on Monday arrived in Rwanda o
n the first leg of his three-nation Africa tour, becoming the first Indian premier to visit the East African country. The PM will hold bilateral meetings with President Paul Kagame, delegation-level talks and meetings with the business and the Indian communities.
Hate crime capital:
Whether it is the ruthless hacking of a daily wage migrant labourer or the butchering of a meat seller on suspicion of selling cow meat, Rajasthan has been slowly treading on the path to being the 'hate crime capital of India'. The pattern of violence towards minorities, however, is not recent in Rajasthan and has spanned over several decades.
Read the News18 special
on how Rajasthan has acquired the infamous distinction.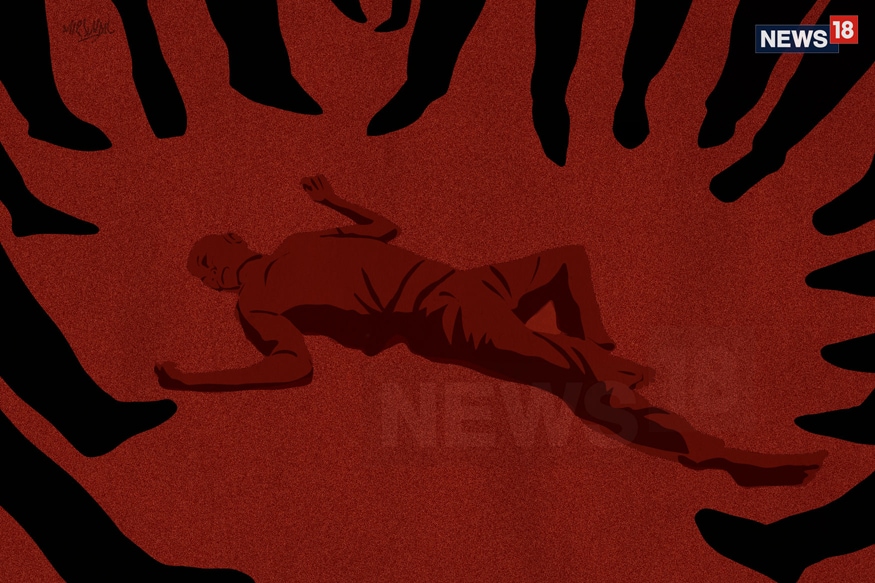 Agree or disagree?

Bollywood celebrities, government functionaries and bleeding hearts have hailed the government's decision to
remove GST on sanitary napkins
, little realising that this product is unlikely to get significantly cheaper for the consumer despite coming out of the GST net. It could be that these people are unaware of how the GST system works. Or, they may be seeking publicity for a "cause" they allegedly championed for months even though it is clear that any price benefit to the end consumer would, at best, be negligible. Sindhu Bhattacharya explains how removing GST from sanitary napkins may not be enough to make them affordable.
On reel

Pakistan goes for general elections on July 25. However, none among 29 Prime Ministers that the country has witnessed, managed to complete full term. Some were removed by the President, some resigned and some were disqualified by the Supreme Court. Watch this video to know more.
https://www.youtube.com/watch?v=waZsf2js6vg
(Get a fresh dose of the news that matters, delivered directly to your inbox, every morning. The perfect way, to get you started and informed, for the day ahead.
Subscribe
to News18 Daybreak here.)
​