News18 Daybreak | Kerala Flood, Phogat Strikes Gold at Asian Games and Other Stories You May Have Missed
Get a fresh dose of the news that matters, delivered directly to your inbox, every morning. The perfect way, to get you started and informed, for the day ahead.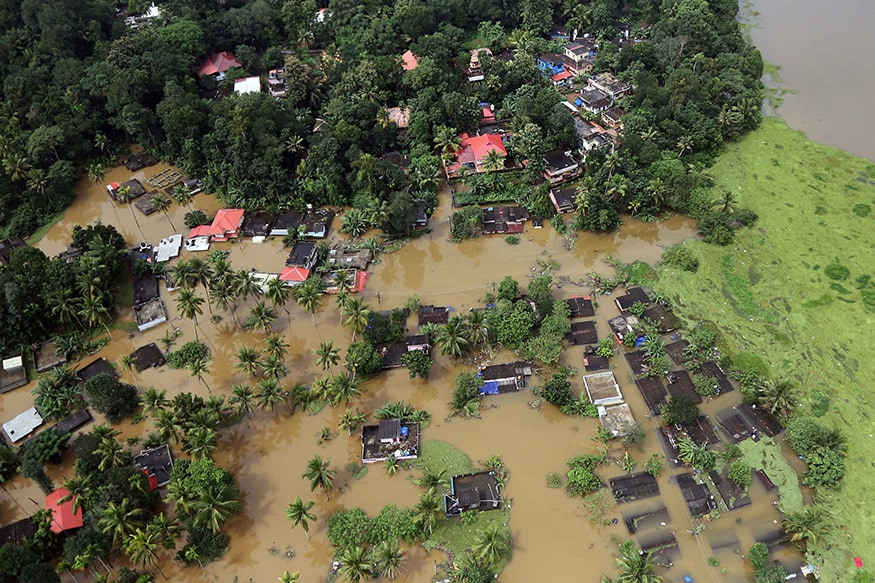 File photo showing partially submerged houses at a flooded area in the southern state of Kerala. (Image: Reuters)
In Case You Missed It
Floodwaters Recede: The centre has declared the devastating floods in Kerala a "calamity of severe nature" as the state braced for the gigantic task of reconstruction of destroyed infrastructure and rehabilitation of lakhs of people who have been rendered homeless. Efforts were now underway to clear the houses of the debris to make them habitable, officials said, underscoring the need for making available disinfectants like bleaching powder in adequate quantities to prevent outbreak of water-borne diseases.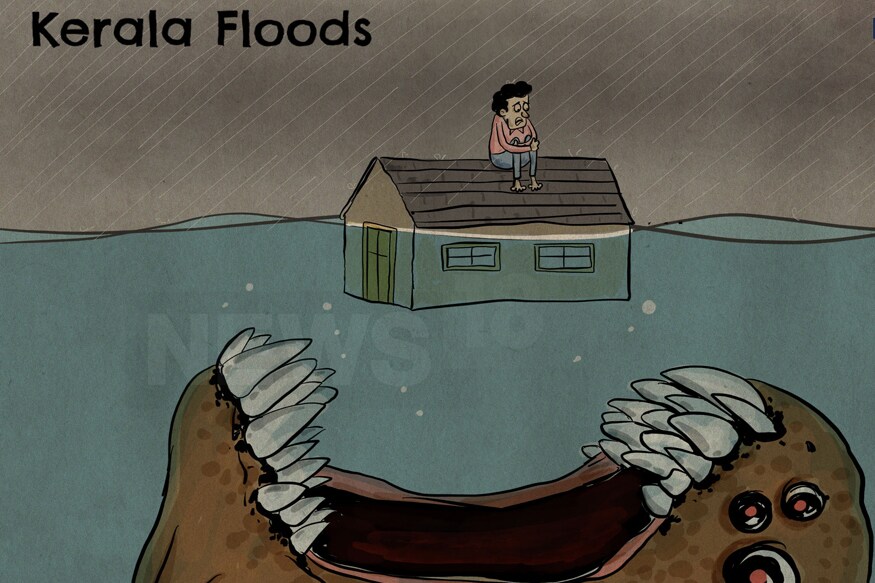 We Won Gold: Vinesh Phogat sat on a wheelchair, her right leg plastered, as her physiotherapist wheeled her out of the Etihad Airways flight that August night. Then 21-year-old wrestler had to be moved to a side to make way for Sakshi Malik, the bronze medallist from the Rio Olympics. Malik was showered with flower petals by officials and dignitaries at the airport. Cut to August 2018, and as fate would have it, Phogat's first round opponent at the Asian Games was China's Yanan. But it was a different Phogat on the mat. Smarter and tenacious. Not once did she allow the Chinese to attack her legs, lest she got injured again. Vinesh won a historic wrestling gold at the Asian Games.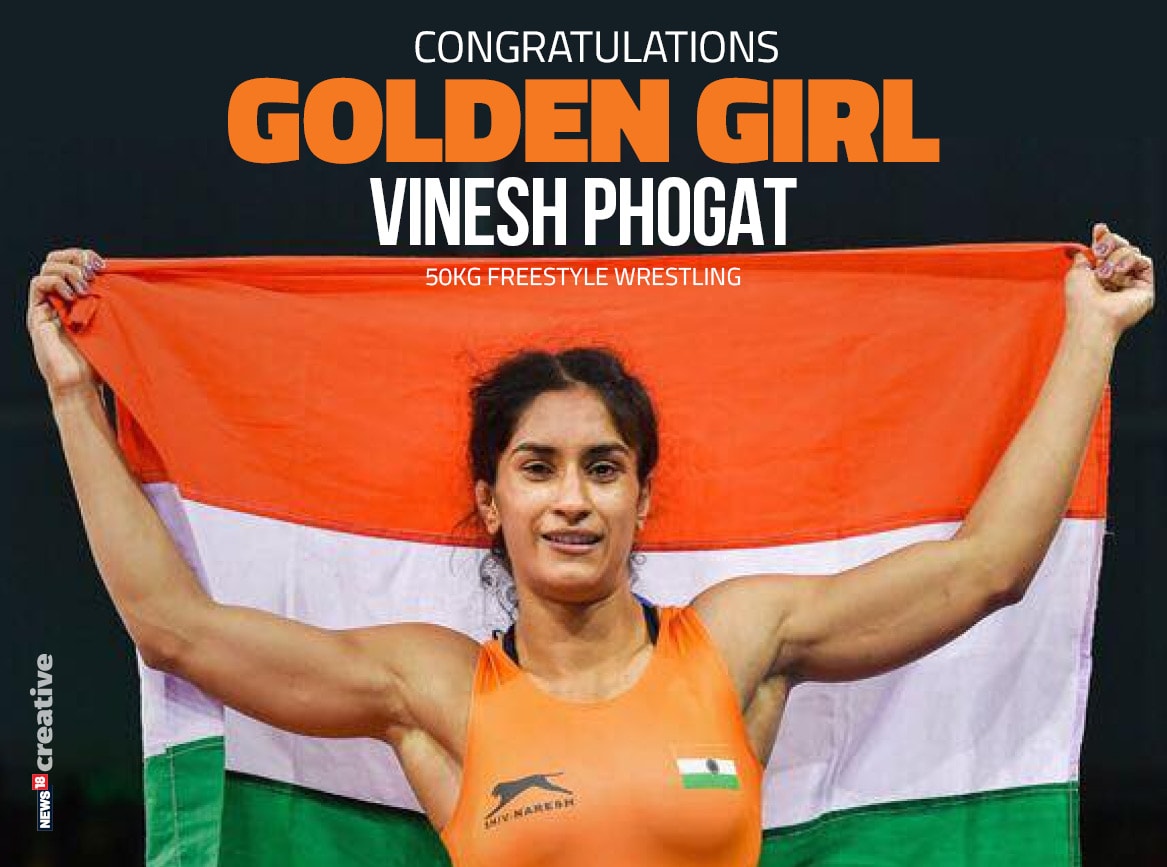 U-Turn: Pakistan has walked back on newly elected foreign affairs minister Shah Mehmood Qureshi's claim that PM Narendra Modi had written to his Pakistani counterpart Imran Khan expressing interest in resuming the peace process. The volte-face came after sources in the Indian government said PM Modi's letter to the newly sworn-in Pakistan prime Minister was a congratulatory note and there was no offer of dialogue.
The Hug Trouble: A complaint has been filed in a court in Bihar's Muzaffarpur against Punjab Minister Navjot Singh Sidhu seeking registration of a case against him under sedition and other charges for hugging Pakistan's Army chief during the oath-taking ceremony of Imran Khan in Pakistan.
How Rude?! H D Revanna, Karnataka Public Works Department (PWD) minister and the elder brother of chief minister H D Kumaraswamy, is facing the flak after a video of him throwing biscuit packs at the people who have lost homes and crops due to rain and flood went viral.
Hate Speech: The Supreme Court on Monday sought the Uttar Pradesh government's response on a petition challenging the dropping of the 2007 Gorakhpur riots case involving Chief Minister Yogi Adityanath.
Superheroes: A four-member rescue gang — compromising of Nishanth Nichu, Dinesh Baba, Arjun Shah and Albert Peter Christopher left Chennai with very limited relief material - that simply included a few bags of dog and cat food, sanitary napkins and milk powder. They have been rescuing our four-legged friends who were stranded in the Kerala floods.
o Homework: In a bid to ease the burden on students, the Madras High Court has directed the Central Board of Secondary Education (CBSE) to warn its affiliated schools to either follow the court diktat and ban homework for Class I and II students or be ready to face strict action.
Agree Or Disagree?
Did the UPA government lead .India to double digit economic growth, higher than previously estimated, and does the present NDA's record look poorer in comparison? This question seemed to agitate many economists and experts over the weekend, after the new data showed higher growth under some years of UPA rule than previously calculated. Growth in all of the UPA's 10 years has been higher according to the new set of calculations. The government should now deflect further criticism of dressing up numbers by quickly releasing an official version of the backdated GDP data, calculated using the new base year, writes Sindhu Bhattacharya.
On Reel
Bajrang Punia won gold in the 65 kg Freestyle wrestling event after defeating Daichi Takatani from Japan. Hailing from Haryana, he aims to win a gold at the next Olympics.
Get the best of News18 delivered to your inbox - subscribe to News18 Daybreak. Follow News18.com on Twitter, Instagram, Facebook, Telegram, TikTok and on YouTube, and stay in the know with what's happening in the world around you – in real time.
Read full article