News18 Daybreak | Kushinagar School Bus Accident, Fall of Asaram Bapu and Other Stories You May Have Missed
Get a fresh dose of the news that matters, delivered directly to your inbox, every morning. The perfect way, to get you started and informed, for the day ahead.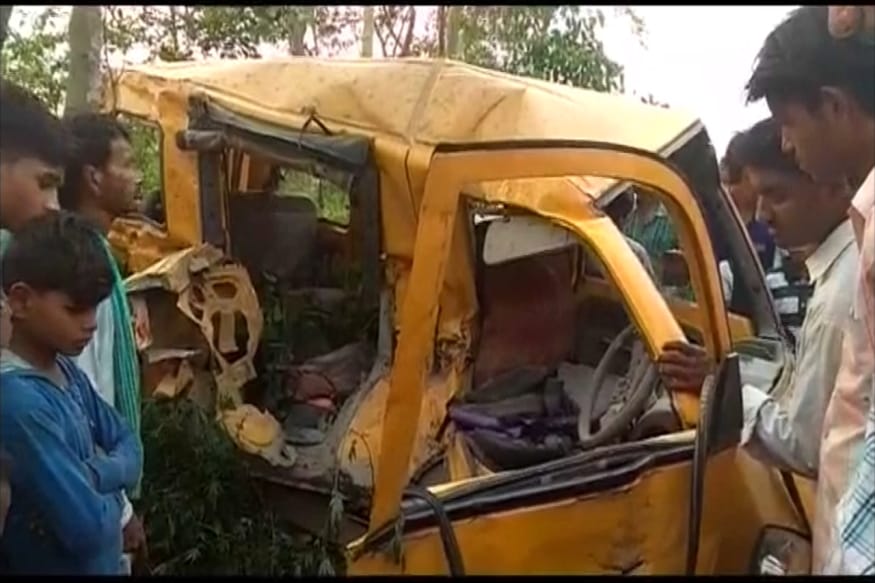 The children, students of Divine Public School, were killed on the spot. (TV Grab/CNN-News18)
In case you missed it
In a tragic accident, the lives of at least 13 children were lost and seven others injured after a speeding train crashed into a school van on Thursday morning at an unmanned crossing in Uttar Pradesh's Kushinagar, around 50 km from Gorakhpur. CM Adityanath blamed the accident on the irresponsibility of the driver. According to eyewitness reports, the driver had headphones on and did not heed locals who tried to stop him.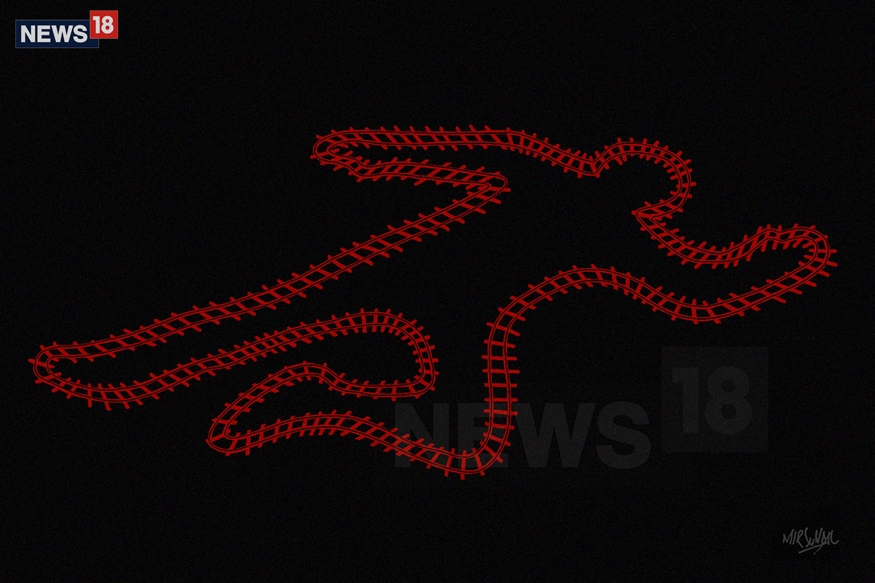 Resident doctors at the All India Institute of Medical Sciences in Delhi went on an indefinite strike on Thursday evening, alleging that no action was taken against a senior doctor after he slapped a resident doctor in front of patients and other staff. The AIIMS administration said that as a consequence of the strike, all routine surgeries have been cancelled, out-patient clinics will run in a restricted manner and all academic activity has been postponed.
The Congress on Thursday filed a police complaint after an aircraft carrying party president Rahul Gandhi from Delhi to Hubli in Karnataka "malfunctioned" and made a rough landing, which it said endangered the life of passengers. Raising the issue of a "possible and intentional tampering" with the aircraft, the complaint says that the plane shuddered violently, tilted to one side, dipped in altitude steeply and made cranking noises throughout. It further says that the autopilot system of the aircraft was not functioning.
In a landmark judgment, a court in Bharuch district of Gujarat has handed over the death sentence to a 24-year-old man, who has been convicted under charges of murder, unnatural sex and provisions of the Protection of Children from Sexual Offence (POCSO) Act.
The Election Commission has announced that the by-election to the controversia-Kairana Lok Sabha seat, which fell vacant after the death of BJP MP Hukum Singh last February, will be held on May 28 and the counting of votes will be done on May 31. The by-poll to the Noorpur Legislative Assembly seat will also be held on the same dates. It had fallen vacant in February when sitting BJP MLA Lokendra Singh died in a car accident. Extremely wary of communal polarisation ahead of the next general elections, the united opposition is exercising utmost caution in selecting candidates for the Kairana Lok Sabha by-polls in politically crucial Uttar Pradesh.
The elevation of Indu Malhotra, one of the two jurists, recommended by the collegium of Supreme Court judges, on Thursday evoked sharp reaction with the apex court's bar association chief, who called the government's action of accepting only one name and asking it to reconsider the name of Justice K M Joseph 'disturbing'.
Pakistani actor and singer Ali Zafar has sent a legal notice to singer-actor Meesha Shafi demanding her to apologise over the sexual harassment allegations she made against him or face defamation suit of Rs 100 crore. Shafi last Thursday in a shocking tweet accused Zafar of subjecting her to "sexual harassment of a physical nature" on more than one occasions.
Agree or disagree?
The conviction of Asaram may have engendered a moment of quiet satisfaction for Prime Minister Narendra Modi. It was under his government in Gujarat that political patronage to the self-styled godman was withdrawn. This is what triggered the fall of Asaram's 'evil empire'.
On reel
Watch how Vivek Premi, the western UP Bajrang Dal Supremo, forcibly converted a Dalit man back to Hinduism in this video from Shamli.
https://youtu.be/IJwfFcfLsdM ​
(Get a fresh dose of the news that matters, delivered directly to your inbox, every morning. The perfect way, to get you started and informed, for the day ahead. Subscribe to News18 Daybreak here.)
​
Get the best of News18 delivered to your inbox - subscribe to News18 Daybreak. Follow News18.com on Twitter, Instagram, Facebook, Telegram, TikTok and on YouTube, and stay in the know with what's happening in the world around you – in real time.
| Edited by: Ahona Sengupta
Read full article