In case you missed it

Gambling legal: The Law Commission of India recommended the legalisation of regulated sports betting and gambling activities, stating that a complete ban has proved to be "counter-productive" and has only resulted in a hike of "black money generation and circulation". The commission's report, "Legal Framework: Gambling and Sports Betting including Cricket in India", recommends a number of changes in the law for regulating betting and generating tax revenues from it.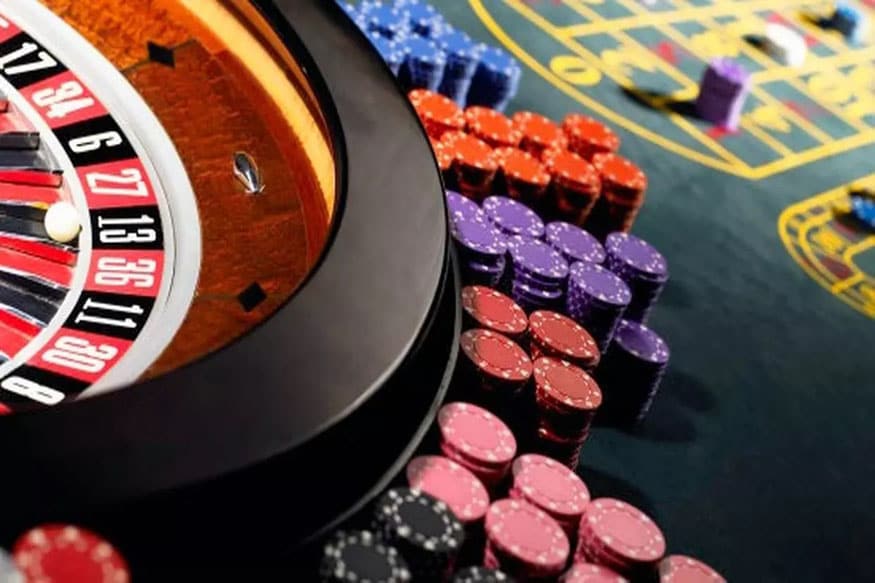 Kejriwal vs L-G: A day after the Supreme Court clipped the powers of the Lieutenant Governor, Delhi chief minister Arvind Kejriwal wrote a letter to L-G Anil Baijal, saying the executive powers related to services lay with the council of ministers and the elected government no longer required his sign-off on every decision. He added that if Baijal acted on the files related to services, it would amount to contempt of court. The letter comes after reports that bureaucrats were not accepting the SC order.
Empty coffers: The maiden budget of the Janata Dal (Secular)-Congress coalition on Thursday may have brought cheer for Karnataka's farmers but has left the home department high and dry. For the first time in the history of Karnataka, the home department, which falls under deputy chief minister G Parameshwara, was not allocated any funds under the Rs 2.13 lakh crore budget announced by chief minister HD Kumaraswamy.
Jinx-proof: Karnataka State Public Works Department minister HD Revanna travels 340 kilometers every day. As a cabinet rank minister he spends almost six to seven hours in travelling in order to protect his ministership from getting jinxed. Revanna, according to his legislators, is very superstitious and follows astrology at each and every step.
New recruit: As the Rashtriya Janata Dal (RJD) was busy celebrating its 22nd foundation day on Thursday, pictures of Lalu's daughter-in-law on party posters fueled rumours of her entry into politics. However, Aishwarya's mother Purnima Rai, Professor in a Patna college, rubbished talks of her daughter joining politics anytime soon.
Horrific incident: A two-year-old boy was allegedly sexually assaulted inside the premises of a playschool in Kolkata's Behala area. The parents of the toddler have filed a police complaint and an FIR has been registered under the POCSO (Protection of Children from Sexual Offences) Act.
Colour decoded: After a massive uproar, a prominent private co-education school in Pune withdrew its bizarre order mandating all girl students to wear only white or beige underwear on campus.
Devious effort: In another attempt to blow the cover off the Mandsaur rape victim's identity, a nurse was caught snapping photos of the eight-year-old on Wednesday night while she was asleep in her private ward at MY Hospital in Indore. Booked under sections of POCSO and IT Act, the nurse, Rama Kushwah, was caught by a police personnel guarding the bed-ridden victim.
Assam tense: While the Assam government is making all possible efforts to strengthen the security apparatus ahead of the publication of the final draft of National Register of Citizens (NRC) on July 30, leaders of various state organisations have expressed their concern on different aspects. On Wednesday, Union Ministry of Home Affairs (MHA) reviewed the law and order situation in Assam and took stock of the state's preparedness in the wake of NRC publication.
Net gains: As the internet has changed the country's economy in myriad ways over the last couple of decades, its penetration in India has been found to be the lowest among the developing markets, a survey found. According to a 2017 global survey by the Pew Research Centre, only one in four Indian adults report using the Internet or owning a smartphone.
Anti-Tamilian: Actor-turned-politician Kamal Haasan's show Bigg Boss has again run into trouble with a fringe outfit, Hindu Makkal Katchi (HMK), staging a protest outside Vijay TV office, the channel that hosts Bigg Boss show. The group raised slogans against the channel and the host Kamal Haasan for airing a show that, they say, is against Tamil culture.
Kidnap hike: As the government looks to tackle fake news of child lifting that has led to a spree of lynchings across the country, an analysis of crime data has revealed that child kidnapping cases have increased 30 per cent in the last one year. National Crime Record Bureau data shows that over 54,723 child kidnapping cases were reported in 2016-2017.
Innocents saved: Security personnel rescued three men from a bloody recreation of the Karbi Anglong lynching incident after locals surrounded them in Assam's Dima Hasao on suspicion of being child lifters.
Agree or disagree?

Though the recent Supreme Court judgment in spirit may be seen to be backing the elected government in Delhi, it has done little in words to add to the powers of the city's political executive. There are three major points to ponder over, which in essence will not allow any material change in the relationship between Delhi Secretariat and the Raj Niwas. Senior journalist and political commentator Siddharth Mishra elaborates.
On reel

In the battle between the Arvind Kejriwal-led Aam Aadmi Party and Lieutenant Governor Anil Baijal, the Supreme Court on Wednesday gave more power to the elected government in Delhi and limited the role of the L-G. News18 brings you a list of schemes that the AAP government may push for now that the "concurrence" of the L-G is not required.
https://www.youtube.com/watch?v=9y41vF7qOKQ
(Get a fresh dose of the news that matters, delivered directly to your inbox, every morning. The perfect way, to get you started and informed, for the day ahead. Subscribe to News18 Daybreak here.)