News18 Daybreak | MP Goes to Polls, Pak Lays Kartarpur Foundation Stone and Other Stories You May Have Missed
Get a fresh dose of the news that matters, delivered directly to your inbox, every morning. The perfect way, to get you started and informed, for the day ahead.
Last Updated: November 29, 2018, 07:43 IST
FOLLOW US ON:
In case you missed it
Even as the Congress cried foul over reported snags in the EVMs and linked devices, Madhya Pradesh saw over 75% polling on Wednesday — up by around 3% since last time when the state recorded 72% voter turnout in the 2013 Assembly polls.
A trainee aircraft of the Indian Air Force crashed in Yadadri Bhuvanagiri district of Telangana on Wednesday afternoon. The pilot sustained injuries in his leg and has been shifted to a hospital for treatment. The ill-fated aircraft that took off from the Hakimpet Air Force station crashed in an open field in Bahupeta at 11:45am, officials said. The cause of the accident has not yet been ascertained. Read details of the accident here.
Lashkar-e-Taiba's Naveed Jatt was shot dead by security forces in an encounter in Budgam district of Jammu and Kashmir, five months after the LeT terrorists and two local militants killed senior journalist Shujaat Bukhari. Another terrorist was killed and three soldiers were injured in the initial firing in Chattergam area of central Kashmir's Budgam. Read about the most recent unrest in Kashmir here.
'Suicide is the last resort of depression' and 'Existence is suffering' were found scribbled in red and black paint on the floor of a house in Delhi's Chhatarpur where a man allegedly committed suicide after killing his live-in partner, sources said. The 26-year-old man committed suicide after slitting the throat of his live-in partner as he suspected her of infidelity, police said. More details of the tragedy can be found here.
Black box data show Lion Air pilots struggled to maintain control of a Boeing jet as its automatic safety system repeatedly pushed the plane's nose down, according to a draft of a preliminary report by Indonesian authorities investigating last month's deadly crash. The new Boeing 737 MAX 8 plunged into the Java Sea on October 29, killing all 189 people on board, including an Indian pilot Bhavya Suneja. Find out the latest details of the investigation here.
Pakistan Prime Minister Imran Khan laid the foundation stone for a corridor linking Gurdwara Darbar Sahib in Pakistan's Kartarpur — the final resting place of Sikh faith's founder Guru Nanak Dev — to Dera Baba Nanak shrine in India's Gurdaspur district to facilitate visa-free movement of Indian Sikh pilgrims. India was represented by Union ministers Harsimrat Kaur Badal and Hardeep Singh Puri at the event. Punjab cabinet minister Navjot Singh Sidhu also attended the ceremony in his personal capacity. While Sidhu was seated closer to Imran Khan and next to Pakistan foreign minister Shah Mehmood Qureshi, Harsimrat and Puri were a few seats away in departure from protocol. Find out what happened next here.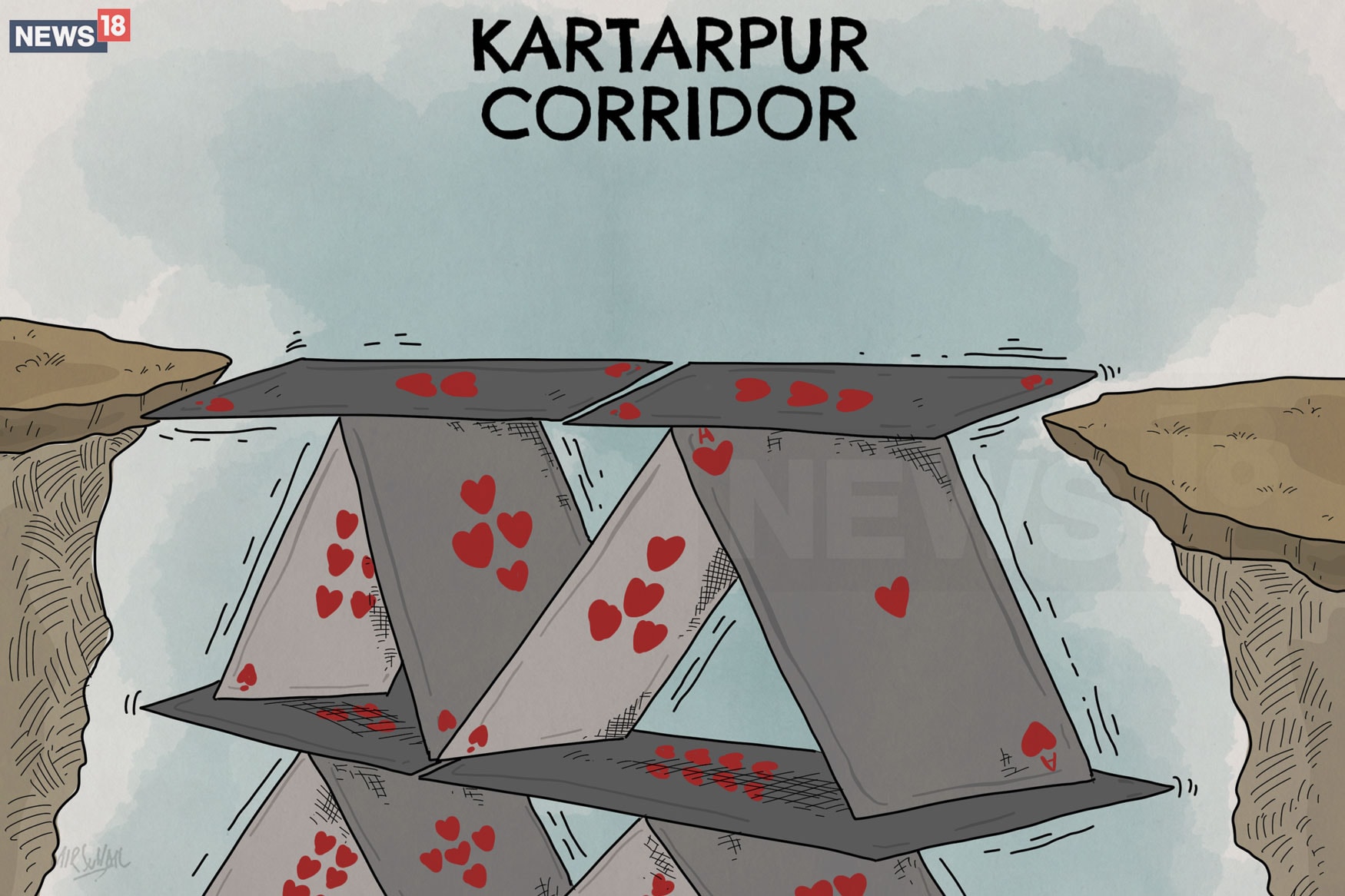 In a shocking incident which took place in broad daylight and in the presence of policemen, a man was thrashed and eventually killed by an angry mob in Uttar Pradesh's Shamli district. The horrific act, which was captured on camera, has exposed chief minister Yogi Adityanath's claims of an improved law and order situation in the state. The video shows a youngster surrounded by cops being thrashed by miscreants inside a police vehicle. He is then pulled out of the vehicle and beaten mercilessly again. Read the shocking details here.
Agree or Disagree?
In Netflix's 'Sacred Games', the women had to die to inspire and enthuse the men. In Amazon Prime's 'Mirzapur', the women are all victims. Adrija Bose examines how the show fails to portray a single powerful woman character.
On Reel
Bharatiya Janata Party's saffron mascot Yogi Adityanath dragged the "caste" of Lord Hanuman into the poll slugfest in Rajasthan to seek Dalit votes on Wednesday. "Hanuman was a tribal, a forest dweller and was deprived. Bajrang Bali worked to connect all Indian communities together, from north to south and east to west. This was his resolve as it was Lord Ram's wish. Just like him, we should also not rest till we fulfil that wish," Adityanath said during a poll rally in Malpura constituency
(Get a fresh dose of the news that matters, delivered directly to your inbox, every morning. The perfect way, to get you started and informed, for the day ahead. Subscribe to News18 Daybreak here)
Next Story