News18 Daybreak | MJ Akbar Rebuffs #MeToo Allegations, Zika Virus Scare in Jaipur and Other Stories You May Have Missed
Get a fresh dose of the news that matters, delivered directly to your inbox, every morning. The perfect way, to get you started and informed, for the day ahead.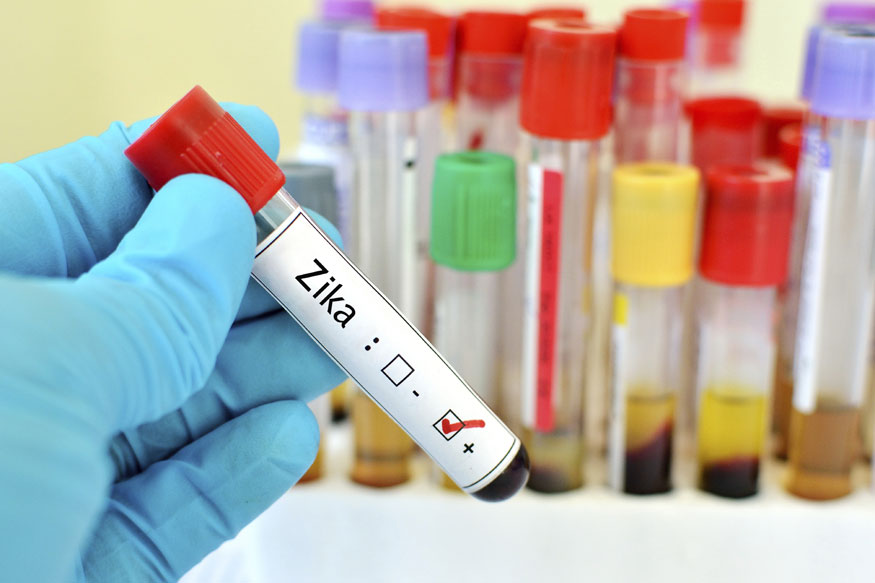 Image for representation. (AFP Relaxnews)
In Case You Missed it
#MeTooIndia
There is a clamor for the sacking of Union minister MJ Akbar, who is accused of sexually harassing nine women. However, Akbar, who returned to India on Sunday morning, has called the allegations "false, fabricated" and "spiced up". Stating that these allegations have caused irreparable damage to his reputation, the BJP Rajya Sabha MP said his lawyers will decide the next course of action after looking into the allegations against him. "Whatever be the case, now that I have returned, my lawyers will look into these wild and baseless allegations in order to decide our future course of legal action," Akbar said, in a statement.
But what has the RSS stayed mum on this? Is it because Akbar is an 'outsider'?
Minister for Women and Child Development Maneka Gandhi has said that the government would form a panel of judges to advise on cases of sexual assault and harassment as part of the #MeToo movement. "I believe in all of them. I believe in the pain and trauma behind every single complainant," she said, adding that cases of sexual harassment must be dealt with zero tolerance.
While the sheer scale of the #MeToo movement was unprecedented in India, it also introduced to Indians a new set of jargon - words and terms that have specific connotations pertinent to the context. We have a list.
Health Matters
Five new cases of Zika virus were detected in Jaipur on Sunday, taking the total number of infected people to 60, a Rajasthan health department official said. The figures were issued after a review meeting chaired by Additional Chief Secretary (ACS) medical and health, Veenu Gupta. "Forty-five out of the total 60 patients are healthy after treatment," the official said after the meeting where measures required to contain the situation were discussed
Kashmir Rebels
On the cold morning of October 11, Basheer Ahmad Wani had returned from Fajar prayers from the local mosque in Tikipora village of Kupwara district. The birds had begun chirping when he received call from a friend. "Mannan is trapped in an encounter," the friend revealed to Basheer. The news was about his scholar son who had turned to militancy 10 months ago. The security forces feared Mannan's death would create a law and order situation, like the one created after the killing of Burhan Wani. But this is how the cops kept Kashmir from erupting.
Kashmiri students at the Aligarh Muslim University (AMU) have threatened to leave for their homes on October 17 if the sedition charges against three of them are not dropped. In a letter to AMU vice-chancellor, AMU students union former vice-president Sajjad Rathar said, "If this vilification does not stop, more than 1,200 Kashmiri students will leave for their homes in the Kashmir Valley on October 17 as the last option."
New Friends?
Kamal Haasan said that his party is ready for an alliance with Congress if it parts way with Dravida Munnetra Kazhagam for the upcoming 2019 Lok Sabha elections. Haasan, who floated his party earlier this year, has been critical of both state and central government. However, this is the first time he has named the party. Earlier this year, the actor-turned-politician was snubbed by DMK and allies when they decided not to attend the all-party meeting proposed by him on the Cauvery issue.
Fuel Prices
Despite the Centre deciding to slash prices of petrol and diesel by Rs 2.50 a litre, retail rates of fuel in the country have been on the rise. Prime Minister Narendra Modi is to meet oil company chiefs today.
Superhumans, Who?
In his final prediction, Stephen Hawking, one of the world's best-known theoretical physicists who died seven months ago, had suggested that genetic engineering was likely to create a new species of superhuman that could destroy the humanity from beyond the grave. Hawking, who died in March at the age of 76, left a collection of articles on what he called "the big questions", in preparation for a book that will be published on Tuesday.
Digital Alcohol
In a first, Maharashtra is all set to allow online sale and home delivery of liquor to curb drunken driving.
On Reel
At a time when #metoo takes over India, this video delves into how it started. Sexual harassment and sexual assault finally saw a dialogue and debate, a conversation that had been missing for a while now.
https://www.youtube.com/watch?v=-ErRS-mCFBU
| Edited by: Sana Fazili
Read full article