News18 Daybreak | Mumbai Man Incarcerated in Pakistan to Return to India Today and Other Stories You Need to Watch Out For
Get a fresh dose of the news that matters delivered directly to your inbox, every morning. The perfect way to get you started and informed for the day ahead.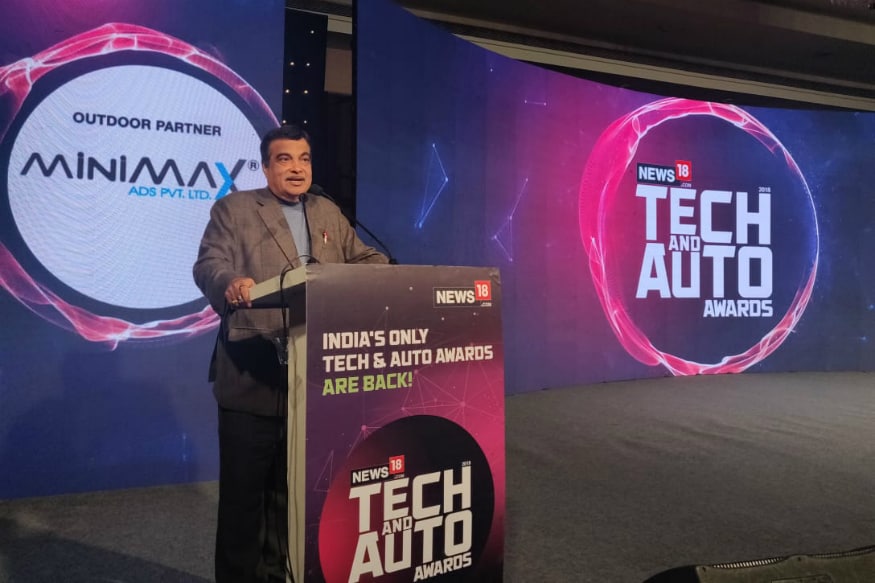 Union minister Nitin Gadkari speaks at the News18 Tech and Auto Awards in New Delhi on Monday.
What to Watch Out For
Mumbai man who had been incarcerated in Pakistan to return to India today
After spending six years in confinement in Pakistan, Hamid Ansari, a young engineer from Mumbai, will be repatriated today. Ansari had been accused of espionage by the Pakistani military court after he crossed over from Afghanistan to meet the woman he had met online and fallen in love. In 2015, the same year news broke about his detention, Ansari was sentenced to a three year jail term despite having spent three years in confinement. He will be release in the Wagah border, an event that will probably be watched with a bated breath considering Pakistan's proven unpredictability when it comes to releasing Indian prisoners.
The war of credit between BJP and Shiv Sena
On a day when the Prime Minister is on a one day tour of Maharashtra, the war of credit between the BJP and its ally Shiv Sena, has only intensified. For the foundation laying of Thane Metro today, the BJP leadership hasn't invited anyone from Shiv Sena, neither Uddhav Thackeray, nor the local Sena MP. In a move to counter it, the Shiv Sena led BMC recently held the ground-breaking ceremony of the high-ticket Coastal Road project in Mumbai. Uddhav Thackeray, in an oblique reference to BJP, even slammed it for taking credit for the project. To counter Sena's move, BJP leaders have now put up hoardings at different places in the city, thanking Maharashtra Chief Minister Devendra Fadnavis for the Coastal Road project.
Read more about it here.
What You May Have Missed
Newly elected CMs Kamal Nath and Bhupesh Bhagel move to fulfill promises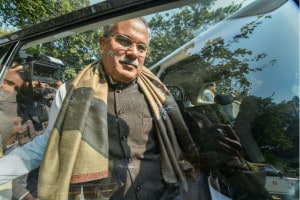 Congress leader Kamal Nath on Monday announced that he will be waiving off farmers loans up to Rs. 2 lakhs. Kamal Nath's announcement came on the same day that the veteran leader took oath as Madhya Pradesh's Chief Minister. All national and cooperative banks will be covered under the loan waiver plan. Meanwhile, in a similar move, Chattigarh CM Bhupesh Bhagel, who also assumed office on Monday said that he will be waiving Rs.6100 crore worth of short agriculture loans drawn by over 16.65 lakh farmers. In the recent run upto Assembly elections farmer issues loomed large after a series of protests broke out in various parts of the country in the past few months, affecting the manifestos of many the election contenders.
Stalin defends dramatic vow as 'Rahul Gandhi for PM' call rattles opposition camp
DMK president MK Stalin has defended pitching Congress chief Rahul Gandhi as a prime ministerial candidate for next year general elections, even as the dramatic call fuelled unease in the largely fragmented opposition bloc. Citing the Congress' recent victories in Rajasthan, Chhattisgarh and Madhya Pradesh, Stalin said projecting Rahul Gandhi for PM "is the right thing to unite secular forces'. "Rahul was responsible for Congress victory in the three BJP bastions. We require a strong leadership to coordinate democratic forces. That's why I have proposed Rahul's name. I am confident our allies would understand," he said.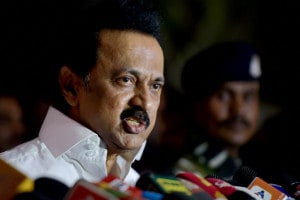 Apple, Audi and Samsung Win Big at News18's Tech and Auto Award
India's first Technology and Automotive awards that took place in Delhi last night saw brands like Samsung, Honor, Toyota and Audi battle it out for the titles of Best Smartphone of the Year, Design of the Year and Luxury Car of the Year. And with Apple, Huawei, Hyundai and Maruti taking the biggest awards, the results did not disappoint. The ceremony was attended by dignitaries like Union Minister Nitin Gadkari and communications minister Manoj Sinha. Here's the list of winners.
On Reel
After its victory in the Assembly elections in Rajasthan, Congress party was still faced with the difficult task of chosing a Chief Minister in the state. And its party chief Rahul Gandhi after much deliberation chose to go with the veteran leader Ashoka Gehlot over the much younger Sachin Pilot, despite many protesting that the latter was the future of the party. So what made Gehlot the perfect candidate, especially in a time when the Parliamentary elections are just round the corner?
Watch News18.com's analysis
Read full article