INDIA
News18 Daybreak | President's Speech on Eve of I-Day, Mamata on NRC and Other Stories You May Have Missed
Get a fresh dose of the news that matters, delivered directly to your inbox, every morning. The perfect way, to get you started and informed, for the day ahead.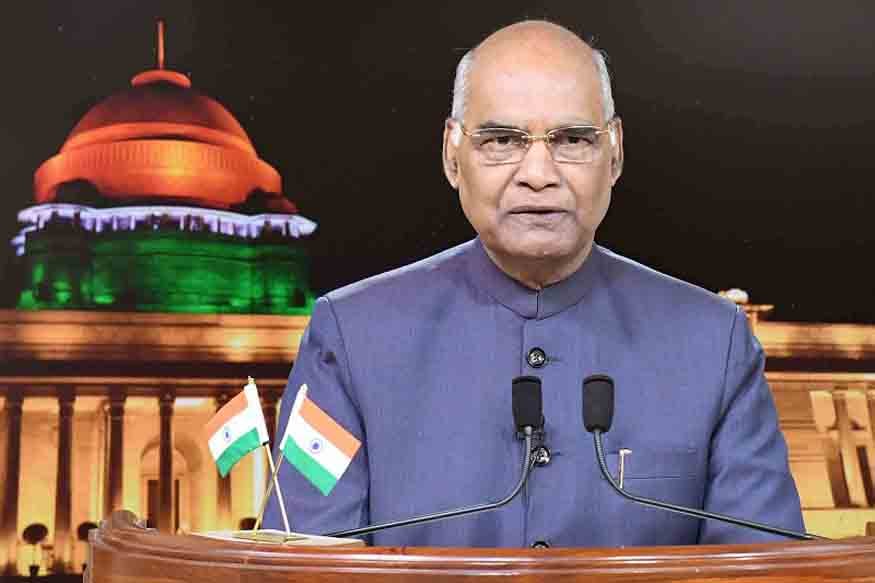 File photo of President Ram Nath Kovind.
In case you missed it
Independence day: On the eve of the 72nd Independence Day of India, President Ram Nath Kovind on Tuesday asserted that contentious issues and extraneous debates should not be allowed to distract us at a "pivotal moment" when the country is at the cusp of achieving many long-awaited goals. PM Narendra Modi is also set to give his eagerly awaited Independence Day speech. It is difficult to predict what the PM is going to say but sources say that the speech will be centered on the development plank.
Tough stand: West Bengal Chief Minister Mamata Banerjee on Tuesday pulled up Amit Shah and the Assam government alleging that those left out of the National Register of Citizen (NRC) draft are being slapped with fake cases. Coming down heavily on BJP president Amit Shah, she asked whether he had citizenship documents of his father and mother.
Political unions: When asked about his marriage plans during a media interaction on Tuesday, the Congress President Rahul Gandhi remarked that he is married to the party. Gandhi, on a two-day visit to Hyderabad, said Narendra Modi will not become Prime Minister in 2019.
Cow safety: After Trivendra Singh Rawat's order against abattoirs in the state, Uttarakhand high court has directed administration to ensure that no cattle is killed "for the purpose of meat". The court further directed the government to make more 'gaushalas' or shelter home for cattle within a year.
One nation one vote: Chief Election Commissioner OP Rawat on Tuesday said that if government wants elections to 11 states to be held along with 2019 Lok Sabha polls, then a decision on ordering more VVPAT machines will have to be taken in a month or two. The CEC said currently the Commission does not have enough machines to conduct such a massive exercise.
Adverse reactions: The All India Muslim Personal Law Board (AIMPLB) has decided to establish a social media desk to counter "the anti-Muslim rhetoric" in the country. It also plans to address "infirmities" in the religion by way of organising conferences and rallies. The call to establish such a desk was taken at the Board's two-day meeting in Bhopal.
Agree or disagree?
India has recently proposed DNA database legislation that is currently being considered by the Indian Parliament. India should be commended for bringing this legislation forward. Bruce Budowle, executive director of the Center for Human Identification Professor and Vice Chair, Department of Microbiology, Immunology, and Genetics, University of North Texas Health Science Centre, explains how the use of DNA databases is a powerful tool to combat crime, especially sexual assault.
On reel
In this Independence Day special, excerpts from the lives of a cobbler, a hakim and a delivery boy serve to illustrate the current condition of education, healthcare and employment in today's India, while touching issues of caste and class mobility and religious tolerance.
(Get a fresh dose of the news that matters, delivered directly to your inbox, every morning. The perfect way, to get you started and informed, for the day ahead. Subscribe to News18 Daybreak here.)
Support the daily wage earners who have been hit the hardest by the COVID-19 crisis. Click here to contribute to the cause. #IndiaGives
The daily News18 Coronavirus COVID-19 newsletter - Get your copy here.
Subscribe to News18 Daybreak. Follow us on Twitter, Instagram, Facebook, Telegram, TikTok and on YouTube
| Edited by: Ahona Sengupta
Read full article