News18 Daybreak | Rescuers on Standby as Cyclone Fani Set to Hit Odisha Coast and Other Stories You Need to Watch Out For
Get a fresh dose of the news that matters delivered directly to your inbox, every morning. The perfect way to get you started and informed for the day ahead.
Today's Big Stories
'Extremely Severe' cyclone set to hit Eastern coast
At least 19 districts of Odisha, Andhra Pradesh and West Bengal are likely to be affected by "extremely severe" cyclonic storm Fani, which is expected to make landfall in Puri district on Friday afternoon. The wind speed before landfall has been estimated to be 185 kmph. The Odisha government has set up 900 cyclone shelters to house evacuees and has requested for two helicopters to be stationed for emergency food distribution. The state also plans to evacuate nearly 10 lakh people by Thursday evening. Meanwhile, Andhra Pradesh CM Chandrababu Naidu has written to the EC appealing that the Model Code of Conduct be relaxed in four districts where Cyclone Fani is expected to have maximum impact.
UN lists JeM chief as a global terrorist. What next?
In what is being as hailed as a huge win for India, the United Nations Security Council on Wednesday designated Jaish-e-Mohammed chief Masood Azhar as a global terrorist. The move came after China lifted its hold on a proposal to blacklist him under the Security Council's Sanctions Committee. Hours after the move, Pakistan said that it would "immediately enforce UN sanctions" imposed on Azhar. According to reports, the Pakistan government had put Azhar under house arrest on February 26, soon after the Pulwama terror attacks which his organization had claimed responsibility for. Interestingly, both India and Pakistan have claimed victory over the ban.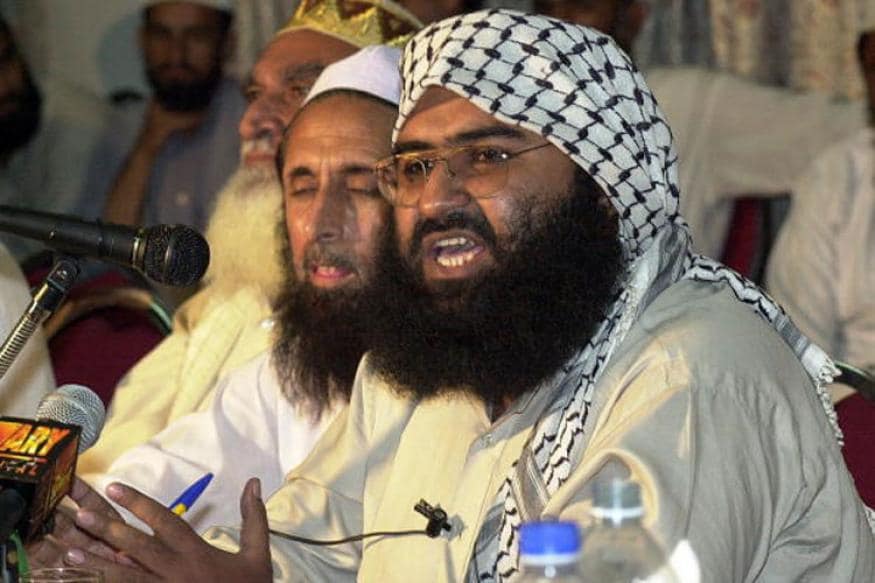 In Other News
Maoist-triggered IED explosion kills 15 commandos, driver in Maharashtra
The targeted truck had been carrying a team of C-60 commandos in Gadchiroli on Wednesday afternoon. While PM Modi and HM Rajnath Singh condemned the attack, several questions were raised about why a bombproof vehicle wasn't used given the preemptive inputs.
Sushma Swaraj urges Mike Pompeo to wait till elections to ban Iranian oil imports
The request came a day before Donald Trump's decision to ban all Iranian oil purchases is imposed in the case of the eight countries, which had received exemptions. Washington, however, is unlikely to allow for any flexibility.
CJI Gogoi appears before inquiry panel probing harassment allegations against him
Ranjan Gogoi, who has been accused of sexual harassment by an ex-SC employee, rebutted all allegations against him. The panel questioned him a day after the complainant withdrew herself from the inquiry. The committee has decided to proceed and conclude its inquiry.
Julian Assange gets sentenced to jail for 50 weeks for skipping bail in 2012
The Wikileaks founder had sought refuge in the Ecuadorian embassy after an extradition order to Sweden over a rape allegation. According to his lawyer, he had "strongly held fears" of being sent to the US and ultimately to Guantanamo Bay prison.
News18 Election Tracker
In a controversial call, the EC decided to give a second clean chit to PM Modi, this time for his Latur rally address, in which he had asked first-time voters to dedicate their votes to those responsible for the Balakot air strikes. Meanwhile, the EC issued a notice to Congress president Rahul Gandhi for allegedly violating model code of conduct during his speech in Madhya Pradesh's Shahdol. The commission has given Gandhi 48 hours to respond to the notice, failing which "it will take a decision without further reference to him".
The Election Commission cancelled the nomination of Samajwadi Party's Lok Sabha candidate from Varanasi, the former BSF jawan Tej Bahadur Yadav. The decision was taken as Bahadur had failed to produce an EC certificate confirming that his dismissal hadn't been on grounds of "disloyalty or corruption".
All was however not well for the BJP as its contentious Bhopal candidate, terror accused Pragya Singh Thakur, was barred from campaigning for 72 hours for her remarks on 26/11 hero Hemant Karkare and the Babri Masjid demolition.
Meanwhile, an interesting contest is playing out in the Mohanlalganj Lok Sahha seat where former BSP leader and close aide of Kanshi Ram, RK Chaudhary, is up against CL Verma, a confidante of party supremo Mayawati.
On Our Specials
Sweet homecoming: In Jammu and Kashmir's Srinagar, Aakash Haasan explores the return of Kashmiri pundit Rohan Lal Mawa who had migrated from the state after being injured in a militant attack in 1990.
An unlikely sight: Manas Mitul argues how caste mobilisation, nationalism and a higher number of polling stations lead to an increased voter turnout rate in Rajasthan in the fourth phase of the Lok Sabha elections.
'Silent' slogan: As Bengal goes to polls, things are different since Mamata Banerjee's first electoral victory in 1984. In power, it is Banerjee who is fending off an ascending BJP, armed with her own playbook. Nowhere is that more apparent than in their use of Banerjee's iconic slogan against the CPI(M): "Chup chap, phoole chap. (Quietly vote for the flower)." Aniruddha Ghosal writes about the slogan that might decide election outcome in West Bengal.
Of brave deeds: Charlize Theron recently disclosed that she took the decision to raise her seven-year-old "son" as a daughter because she wanted to ensure that her kids can be whoever they wished to be. Chandni Doultramani reveals what we can learn from Theron's parenting.
On Reel
What will be the effects of Masood Azhar's listing as a global terrorist? Why is this move a significant diplomatic win for India? News18.com explains.
Get the best of News18 delivered to your inbox - subscribe to News18 Daybreak. Follow News18.com on Twitter, Instagram, Facebook, Telegram, TikTok and on YouTube, and stay in the know with what's happening in the world around you – in real time.
Read full article