News18 Daybreak | SC Clears CJI Ranjan Gogoi of Sexual Harassment Charges and Other Stories You Need to Watch Out For
Get a fresh dose of the news that matters delivered directly to your inbox, every morning. The perfect way to get you started and informed for the day ahead.
Today's Big Stories
SC panel clears CJI Ranjan Gogoi of sexual harassment charges
The three-member in-house inquiry panel formed by Chief Justice Ranjan Gogoi to probe the sexual harassment charges against himself by an ex-staffer has given him a clean chit.
The panel, which remained reluctant to make the report public, said that it had found no "substance" in the allegations. The decision comes days after Justice Chandrachud had allegedly written to the panel asking them to ensure that the "credibility" of the SC is not damaged.
Of lost hope: The complainant responded to the decision saying that she was on the verge of "losing faith in the idea of justice". "All hope of justice and redress from the highest Court of the land have been shattered," she said in a press note.
The complainant further lamented that since she will not even be provided a copy of the report, she has no way of comprehending the reasons and basis for the summary dismissal of her complaint.
What next: Meanwhile, the SC has said a plea seeking a direction to the CBI to lodge an FIR into alleged conspiracy against Ranjan Gogoi in the "concocted, false sexual harassment" case will be heard in due course.
In Other News
India registers over 62% polling in phase 5 despite violence in Kashmir and WB
In J&K, polling began on a violent note with militants lobbing a grenade at a polling station in Pulwama. Meanwhile, in West Bengal, a scuffle broke out between BJP's Arjun Singh and central forces when the former tried to enter a booth.
PM takes an aerial survey of Cyclone Fani damage, lauds Naveen Patnaik for rescue operations
Modi announced an aid of Rs 1,000-crore on top of the Rs 381-crore the Centre had released earlier. His meeting with CM Naveen Patnaik comes amid campaign season which has seen bitter attacks from both sides.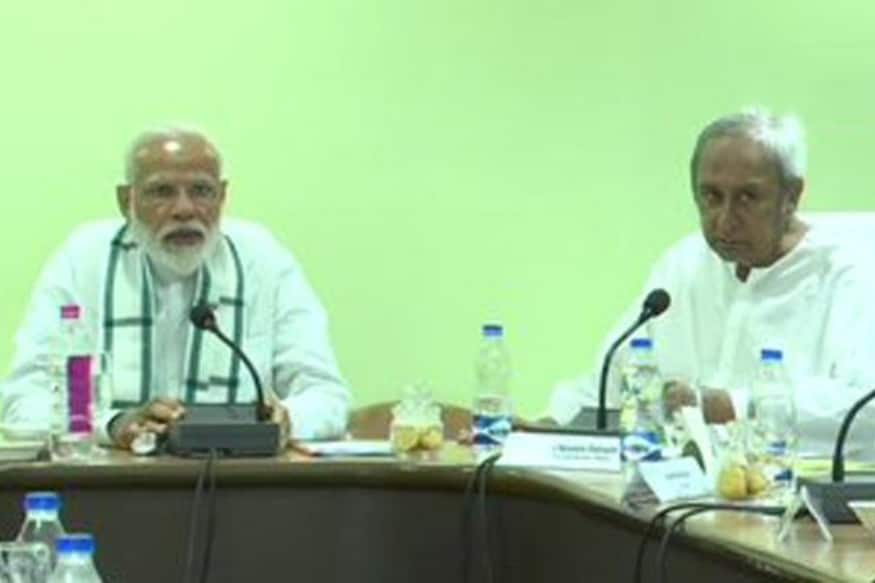 Prime Minister Narendra Modi (Left), Odisha Chief Minister Naveen Patnaik (Right) (Image : ANI)
[/caption]
Bombay HC declares marriage of 56-year-old with minor girl valid after she expresses willingness at age 18
The move comes days after the advocate, who had been charged under the Prohibition of Child Marriage Act, filed a petition to quash the FIR against him. The HC in its decision reasoned "no one in the society would accept her as a wife".
US is sending naval aircraft carrier strike group to Middle East in 'message' to Iran
National Security Advisor John Bolton said that the move was in response to a "number of troubling and escalatory indications and warnings" by the Iranian side. The US said that it is not seeking a war but, is prepared to retaliate.
News18 Election Tracker
Amid buzz of a federal front taking shape, Telangana Chief Minister K Chandrashekar Rao met his Kerala counterpart Pinarayi Vijayan in Thiruvananthapuram. Karnataka CM Kumaraswamy has also called KCR, who is expected to meet DMK chief MK Stalin on May 13.
In Uttar Pradesh, Bahujan Samaj Party chief Mayawati once again positioned herself as a candidate for the top job, saying she may have to contest the Lok Sabha elections from Ambedkar Nagar if "all goes well". The statement comes close on the heels of her ally Akhilesh Yadav endorsing her for PM's post.
Meanwhile, the tussle between Narendra Modi and Mamata Banerjee over Cyclone Fani continued on Monday with the PM accusing Minister of ignoring his efforts to hold a review meeting for relief and rescue efforts. Banerjee, however, said that Modi's "drama" was only for publicity and the state doesn't need his sympathy.
On Our Specials
A ballot spurned: In Pulwama, which registered an abysmal voter turnout rate of 2%, Aakash Haasan finds that disillusionment with politicians could have turned the electorate away from cast their ballots.
A looming crisis: Varsha Dilip, Prachi Kapasi and Rasha Talkhani find that Bengaluru may soon become uninhabitable given an impending water crisis as the city's population will increase by 8 million in the next 12 years.
Not a real win: Jabin T. Jabin argues that India might have to pay a political and economic cost to China for giving a green signal to the listing of Jaish-e-Mohammed chief Masood Azhar as a global terrorist.
On Reel
Phase 5 of the Lok Sabha polls saw several leaders including Mayawati, Smriti Irani, Rajnath Singh and Rajyavardhan Rathore cast their votes. Here's what they said after voting.
Get the best of News18 delivered to your inbox - subscribe to News18 Daybreak. Follow News18.com on Twitter, Instagram, Facebook, Telegram, TikTok and on YouTube, and stay in the know with what's happening in the world around you – in real time.
Read full article